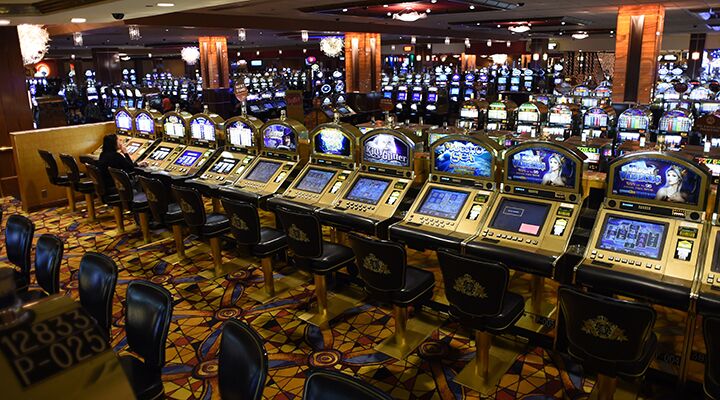 Atlantic City's Decline Reveals America's Gambling Addiction
It's not just another economically depressed city.
In the last few decades, we've witnessed the decline of America's industrial cities—especially in the Northeast. Detroit, Cleveland, Pittsburgh and Buffalo embody this downward trend. The scene of boarded up windows, dilapidated factories, and lifeless industrial districts is common throughout America's Northeastern cities. They are painful symbols of America's failing economy.
However, when you hear about Atlantic City's decline, be careful not to throw it in the same category as the aforementioned cities.
Four casinos have closed their doors this year already, with another one possible this November.
A city of roughly 40,000 people situated on a small island just off New Jersey's southeastern coast, Atlantic City can hardly be defined as "industrial." It was originally established as a resort town at the start of the 20th century. The city experienced its cycle of ups and downs, but by the late '70s the economy was rough. City officials needed something to bring back the city's spark. Thus, gambling was legalized.
Atlantic City experienced a boom. Hotels and casinos opened up along the famous Boardwalk. The city became the Las Vegas of the East. People drove hundreds of miles to join the gambling scene.
Today, the actual image on the Boardwalk hardly lines up with the property portrayed on the famous Monopoly board. Four casinos have closed their doors this year already, with another one possible this November. Standard & Poor's recently downgraded the city's bond rating due to the closings, a move that will cause investors to shy away from the city.
Unemployment, currently at 10 percent, is expected to worsen by year's end. Some estimates say roughly 7,000 people, or 25 percent of Atlantic City's casino workforce, may lose their job in the next couple months.
Atlantic City is primarily built around taxes from casinos. In 2014, Atlantic City's dozen casinos "accounted for 56 percent of the assessed value of its tax base," reported a local Atlantic City news source. When the casinos' gross revenue dropped from $5.2 billion in 2006 down to $2.8 billion in 2013, it's easy to see why the city has been so adversely affected.
Atlantic City is built around gambling: No gambling means no income. Atlantic City Mayor Don Guardian regrets having a city so dependent on one industry. "We put all our eggs in one basket, and you never put all you eggs in one basket," he said.
If you see the harm caused by gambling to individuals, you might think this is a good sign for the United States. You could think America is giving up its gambling addiction. However, this is where Atlantic City's decline tells a different story than those of Gary, Indiana, or East St. Louis, Missouri.
Atlantic City is in a rut, not because people are giving up gambling, but because gambling is being outsourced. Atlantic City "is a drive-to destination, which makes it especially vulnerable to erosion by casinos located closer to its customers," wrote Michael Hiltzik of the Los Angeles Times.
On the East coast, gambling was once centered in Atlantic City. Today, the city struggles to keep up with the competition. Pennsylvania's legalized slot machines and more conveniently located Indian casinos have pulled gamblers away. "Why would I drive 2½ hours to come here, when door-to-door from my house to Mount Airy Casino is 45 minutes?" one New Jersey citizen pointed out to the Washington Post.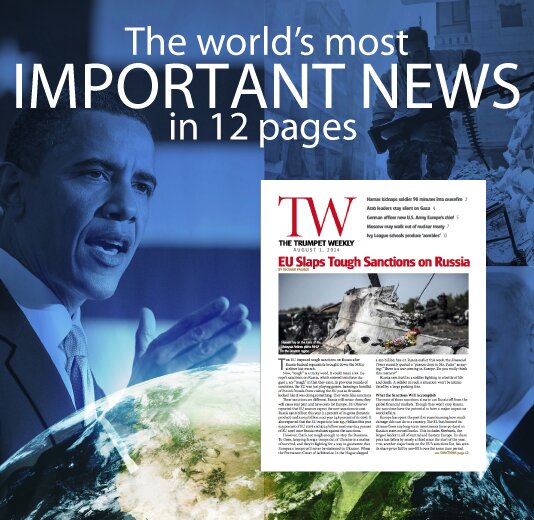 So what does Atlantic City's decline reveal about America's direction? It reveals that gambling isn't going away—it's more widespread, accessible and convenient than ever. In the past, gambling was concentrated in cities like Las Vegas and Atlantic City. Now gamblers looking to satisfy their desire to risk it all can drive less than an hour to the nearest casino, or, if they're not up for the casino atmosphere, they can simply walk to their computers and take part in the booming online gambling market.
Atlantic City's decline, unlike decaying industrial cities, does not reveal America's failing economy—it reveals America's addiction to a habit that is just as destructive.
For further reading about the dangers of gambling, read "America's Gambling Addiction" by Gareth Fraser.