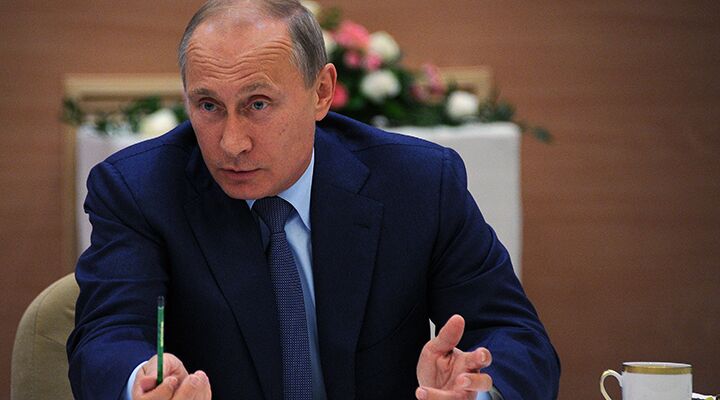 Putin to Compensate Russian Oligarchs for What the West Seized
Russian President Vladimir Putin has devised a way to keep Russian elites from turning on him, according to reports from September 30.
Why would Russia's leading tycoons turn against Putin? Because their industries have suffered, and their assets have been seized as a result of sanctions the West levied on them after Putin annexed Crimea and destabilized eastern Ukraine. In fact, the main purpose of the Western sanctions was to squeeze elite Russians, hoping to turn them against Putin and bring about regime change.
But on September 30, the lower house of parliament passed a law allowing Russian oligarchs whose foreign assets have suffered as a result of sanctions to request compensation from the Russian government. This means Russian taxpayers will be the ones covering the oligarchs' losses.
Some Russians are calling the new legislation the "Rotenberg Law" after Arkady Rotenberg, a billionaire oligarch on the European Union's sanctions list who is close to Putin. Rotenberg had $40 million of his assets, including four estates in Italy, frozen by Western sanctions last week. The law was presented to Russia's lower house just one day later.
Here are the two men together at a judo event:
https://twitter.com/JBusinessNews/status/514689310168059904
When the West placed tough sanctions on many Russian elites, numerous analysts predicted that they would be successful in turning the targeted oligarchs against Putin. Putin's days in office were numbered, they predicted.
Russia expert Ben Judah said, "European sanctions have spooked Russian elites. … Putin is slowly morphing from being the guarantor of the oligarchs' billions into a threat to their wealth. They have started—for the first time—to become losers in Putinism" (Politico, July 31).
But the Trumpet never bought into this reasoning. On September 1, we wrote: "There is grumbling behind the scenes … among some oligarchs who, because of the trade war, are watching their wealth wither. A few are probably eyeing Putin the way vultures watch a wounded bear. But … [w]e do not agree with those who think he won't survive the current turmoil."
The new "Rotenberg Law" may prove to be an important part of Putin's mollification of Russia's oligarchs. It may help him continue to tighten his grip on power. To learn why the Trumpet believes Putin will likely remain in office, read "Putin Won't Just Survive, He'll Thrive."