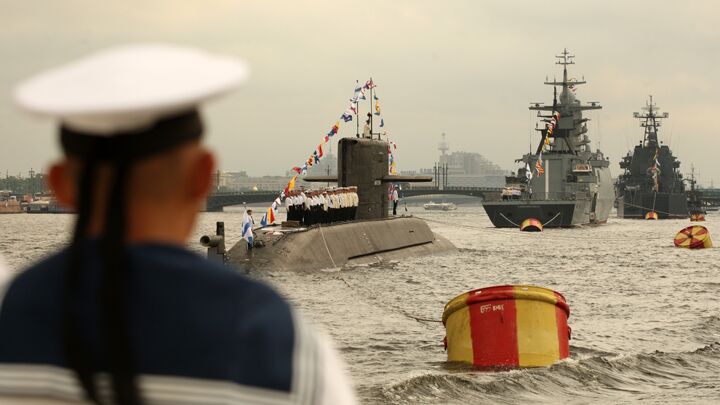 Russian Navy to Receive 50 New Vessels by End of 2014
While America's inaction shows its unwillingness to confront Russia's resurgence, another global power gears up to counter it.
Russia's navy is slated to receive more than 50 new vessels before the end of the year, navy commander in chief Adm. Viktor Chirkov said in a June 21 statement.
Among the new vessels is a Project 636 diesel-electric ultra quiet submarine that joined the Black Sea Fleet on June 26, 2013, and a new-generation Project 12700 mine countermeasures ship that will launch on June 27. The admiral said that by the end of the year, the navy will receive five more Project 636 submarines, four Raptor patrol boats and over 40 other combat and logistic vessels.
By 2020, Chirkov said, the Black Sea Fleet will also have 30 new warships.
How Much Is Russia Really Spending on Defense?
Admiral Chirkov's statements come amidst a time of increasing aggression by Vladimir Putin's Russia. Although Moscow enjoys trumpeting news of its expanding military might and its increasing defense spending, savvy Kremlin watchers say that the true breadth of Moscow's military spending is actually far greater than what the Russians reveal.
"[T]he budget put forth by the Duma's defense committee cannot accurately reflect either the real cost of Russia's growing expenditures on nuclear and conventional forces or the real size of deficits being run up to finance increased military spending," Langley's Intelligence Group wrote after Russia announced its defense budget last year.
Inaccurate defense spending data from Moscow is nothing new. The true military budget of the Soviet Union during the Cold War was a state secret, and so is Russia's military budget today. The difference is that today's leaders of America believe the Duma's figures, and make foreign policy based on them.
Those who believe the Duma's propaganda believe Russia only spends about one 10th of what the United States is shelling out for defense, so they call American spending grossly excessive and work to reduce it. Langley Intelligence addressed this, saying the Duma figures are "transparently false to the point of absurdity, since the Russian armed forces outnumber those of the United States in every category and are embarked on ambitious modernization programs, while the U.S. military is cutting its budget."
European Concern Yields Plan of Action
Despite security agreements with Ukraine, U.S. policymakers have shown themselves unwilling to take a meaningful stand against Russian expansionism. But the situation in Europe is different. A growing number of European leaders are concerned about Russia's rise, and see the need to prepare to counter it.
A confidential EU strategy paper, which maps out Europe's "strategic agenda" until 2020, was leaked and published on June 23. The most significant section of it says:
[T]he following actions should be undertaken:(1) Concentrate efforts in promoting stability and prosperity more strongly in the EU's neighborhood in Europe, Northern Africa and the Middle East.(2) Further increase engagement with strategic partners, aimed at promoting common visions in the pursuit of foreign policy goals; these relations are essential for influencing world affairs.(3) Encourage regionalization and multilateral security arrangements as means to promote stability and foster prosperity.(4) Increase multilateral engagement to promote common values.(5) Further strengthen the Common Security and Defense Policy to ensure that member states maintain and develop the civilian and military capabilities needed to confront challenges in a rapidly changing political context, including through pooling and sharing and by strengthening Europe's defense industry.(6) Increase consistency between the EU member states and EU foreign policy goals using wisely all comparative advantages.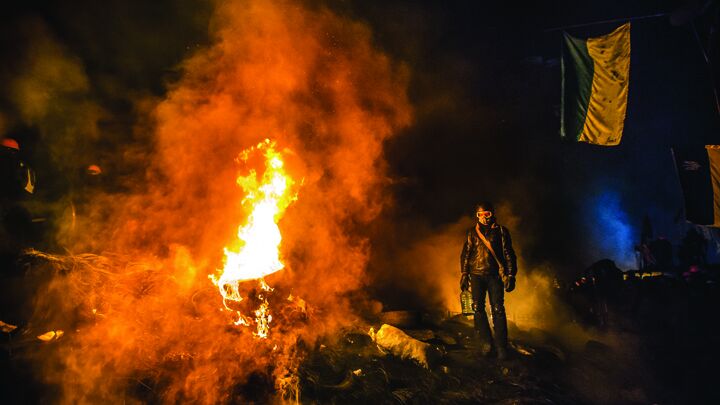 The fifth point is especially significant. In the months and years ahead, we should expect the EU to work toward these goals of unification, with special focus on "pooling and sharing and … strengthening Europe's defense industry" in order to "confront challenges in a rapidly changing political context."
For a deep analysis of Europe's response to the rise of Vladimir Putin's Russia, read Trumpet editor in chief Gerald Flurry's article "The Crimean Crisis Is Reshaping Europe."