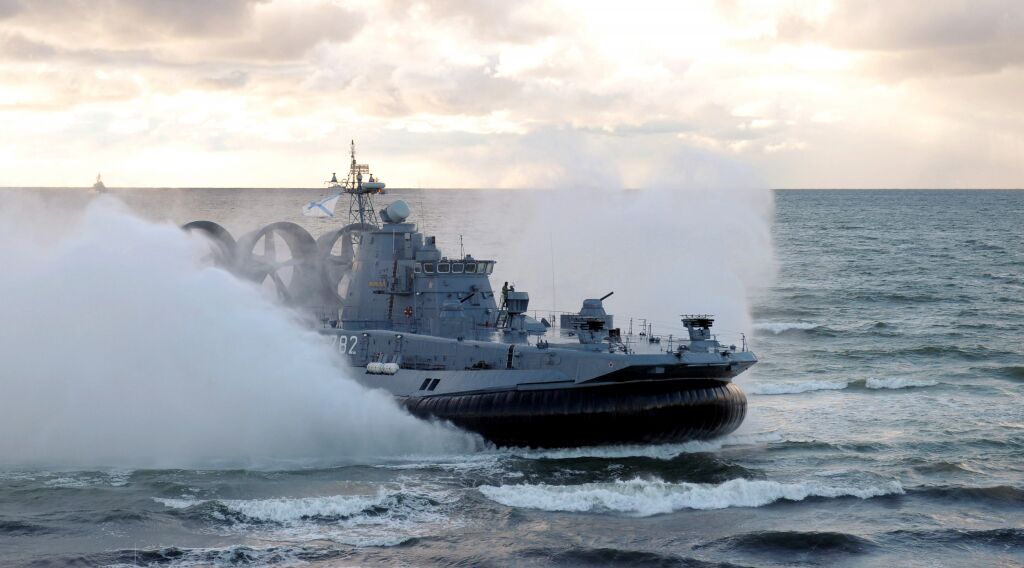 Russia Will No Longer Tell Lithuania About Kaliningrad Weaponry, Which May Include Nukes
Moscow unilaterally suspended a deal on May 5, under which it had agreed to provide information to Lithuania about Russian weapons and armed forces in the region of Kaliningrad.
The agreement, established by Russia and Lithuania bilaterally in 2001, said the two nations would exchange information regarding their armed forces, and said each were free to conduct military inspections of the other. While it required Lithuania to disclose information about the entirety of its armaments, the deal said Russia was required only to share data about its armaments in Kaliningrad Oblast—the Russian enclave situated on the Baltic Sea between Poland and Lithuania. Kaliningrad is home to Moscow's Baltic Sea fleet.
Now Russia says it is no longer willing to uphold its end of the agreement, which has fueled concerns among many in Lithuania and beyond. "The move is upsetting," said Linas Linkevičius, Lithuania's minister of foreign affairs.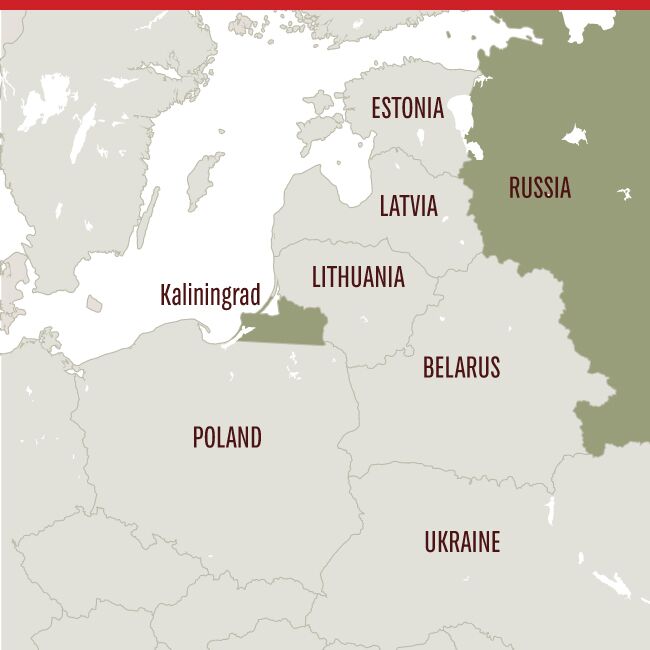 The suspension of the treaty is especially upsetting due to the possibility that Russia has nuclear weapons in Kaliningrad. In 2001, the United States infuriated Russia by announcing plans to put missile defense systems in Poland. Reports emerged saying Russia's response to the announcement included the deployment of nuclear weapons in Kaliningrad—outside the range of the defense system.
Moscow denied the reports, but asserted it is under no legal obligation to keep nuclear weapons out of Kaliningrad, since it is, after all, Russia's own territory.
In 2009, Wikileaks released a secret document from the 2002 Congressional Research Service report saying U.S. intelligence had, in fact, detected the presence of nuclear weapons in Kaliningrad using satellite technology. In December of last year, a spokesman for Russia's Ministry of Defense said the Kremlin did have nuclear-capable missiles in Kaliningrad, but Putin again denied it.
In light of these reports and the great likelihood that Russia's Kaliningrad arsenal includes nuclear weapons, the Kremlin's decision to put the kibosh on Lithuanian inspections takes on great significance. Some analysts wonder if the decision may be designed to give Putin space to move armaments around during this time of heightened Russian aggression.
Last month, Lithuanian Ambassador to the U.S. Žygimantas Pavilionis told the Trumpet he is worried that Putin may not stop grabbing up Eastern European turf—as he did in Crimea—unless Western powers stand up to him.
"We have to draw the line before the Russians move tanks on top of it," he said.
Mr. Pavilionis's candid and frank comments about Russia's aggression are representative of the view held by many in Lithuania, Ukraine and beyond. The Crimean crisis truly is a global game changer. Trumpet editor in chief Gerald Flurry's latest article, "The Crimean Crisis Is Reshaping Europe!" shows what this means for Russia's neighbors to the west.