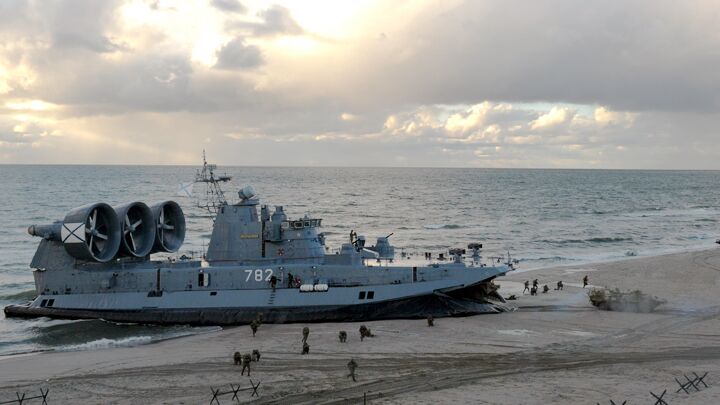 Russia Deploys Troops Near Polish and Lithuanian Borders
More than 3,500 Russian soldiers have started tactical maneuvers on the Baltic coast of the Kaliningrad region near the borders of Poland and Lithuania, Polish Radio reported on March 3.
The unexpected, large-scale military drills began after Russian President Vladimir Putin ordered a snap inspection of the forces stationed there. In addition to the troops, the exercises involve more than 450 units of military hardware, including bmp-2 armored carriers, T-72 tanks and self-propelled artillery installations. Troops are training for both offensive and defensive operations.
Representatives of Lithuania and Poland say the drills pose a direct threat to the security of their nations.
"The Lithuanian Army will be set to a higher military readiness level" because of the drills, said Lithuanian President Dalia Grybauskaite. "My country is ready for every option and all surprises from Russia."
Polish Gen. Marek Dukaczewski said the drills threaten Poland and violate the international norms, particularly because international observers were not invited. Moscow also neglected to warn Poland and Lithuania about the drills in advance, which prompted Dukaczewski to call on nato to "react urgently" to the situation near the EU border.
Putin's brazen moves in Kaliningrad come as he carries out an invasion of Ukraine which has the world—especially Europe—on edge. But will Europe "react urgently" as Dukaczewski and many others in Ukraine, Poland and Lithuania say it must?
So far, the only things the Europeans have deployed against Putin's intensifying aggression have been words. Because of the EU's lack of political and military unity, words are all it can presently dispatch. Putin knows that. He also knows that the U.S. is now in full retreat from the international stage, and that China has Russia's back. Putin's understanding of these vital facts has been a significant factor fueling his intensifying aggression.
Yet, based on Bible prophecy, the Trumpet persists in forecasting that Vladimir Putin's ramped up aggression will contribute to a dramatic sea change in Europe.
To understand the details of how Putin's belligerence toward Poland, Lithuania, Ukraine and beyond is galvanizing Europe and hastening its unification, read editor in chief Gerald Flurry's article "Is Vladimir Putin the Prophesied 'Prince of Rosh'?"