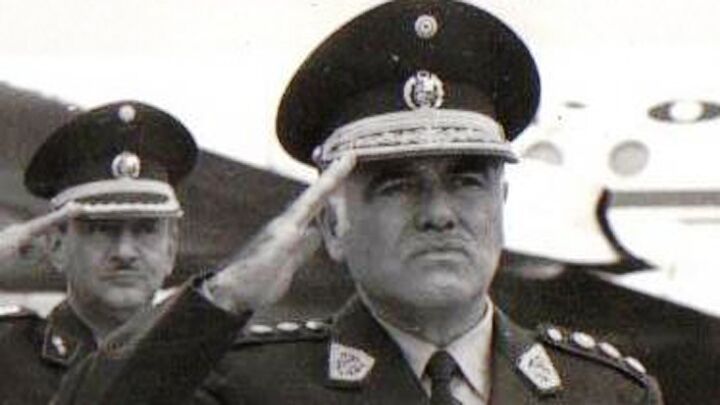 Peruvian Prime Minister Welcomed Herbert W. Armstrong
Gospel message bore fruit in the South American west.
Peru is located in South America's west and borders the South Pacific. Its sub-equatorial geography produces a combination of tropical, desert and freezing temperatures. It is widely known for its ancient Andean civilizations such as the Incas. Modern Peruvian history records its capture by Spain in the 1500s and independence almost 300 years later in 1821. Boasting rich natural resources, its 30 million citizens historically struggle with social unrest and weather crises.
In June 1957, Herbert W. Armstrong dispatched a representative to Lima, Peru's capital, to search for nationwide radio station airtime. Six months later, the good news of Christ's gospel was set to beam across Peru via Radio America, on the World Tomorrow program between 7 and 9 p.m. "Never before have we gotten the message into South America, now we are reaching every continent on Earth," he wrote co-workers on Dec. 9, 1957.
By 1966, the broadcast was heard nationwide every Saturday at 5:15 p.m. By 1968, Mr. Armstrong had met with a handful of key royals and world leaders who would prove vital in the ongoing dissemination of the Matthew 24:14 commission in his role as unofficial ambassador for world peace. By the early 1970s, his emissaries continued forays into Peru in service to responses from his broadcast and publishing endeavors.
It was in 1974 that representatives of the Japanese government accepted his offer to fly in Ambassador College's Gulfstream ii jet throughout South America. Conversely, he accepted their invitation as part of the official delegation thereby opening additional doors to meet the leaders of seven countries.
On August 29 of that year, he wrote to his supporters, "I am just now returning home from another overwhelmingly successful trip, this time into South America, where doors have providentially opened wide for near future public appearance campaigns in the following nations: Mexico, Guatemala, Panama, Ecuador, Peru, the largest country in South America, Brazil, and the Dominican Republic!
"Our Great Commission, yours and mine, is to get God's warning message to all the world, as a witness to all nations, just before the end of this present world. Never in the history of the world has anything like this happened before! Heads of state, presidents, kings, emperors, prime ministers and others high ranking in government, actually inviting, and endorsing the message God is sending to them and their people through me."
During the time of Mr. Armstrong's visit, Luis Edgardo Mercado Jarrín was prime minister, serving from 1973 to 1975. Reflecting upon the impact of the warm reception Mr. Armstrong received, his general counsel wrote that he met with "the prime ministers of Mexico, Guatemala, Costa Rica, Panama, Argentina and Peru" (Against the Gates of Hell).
During that decade, listeners and readers of the primary commission grew, as did church membership, first in tens, then in hundreds. The first Feast of Tabernacles in Peru was supported by ministers sent from Pasadena headquarters and took place east of Lima in Huampani.
A two-year advertising campaign in Reader's Digest from 1983-84, spanned 20 countries adding more than 177,000 new subscribers to the Plain Truth magazine, 800 of which emanated from Peru.
This growth required additional ministerial trips in support of established local service to the cities of Huaraz, Lima, Piura and Tacna. Peru was established as the hub of support for interest from neighboring Bolivia, which had generated over 3,000 Plain Truth subscribers. Spanish was the main language of the increasing membership, along with Quechua, the language of the Inca.
Are there still minds in Peru who remember that witness? When troubles impact their personal lives, will they recall that white-haired patriarch who came among them preaching the good news of the coming Kingdom of God?
Through the broadcast of The Key of David, publishing efforts of the Trumpet and its associated literature, fruits have been born over the decades in Peru raising the ruins of this legacy of prophecy, ministry and humanitarianism shared across its cities and recognized by its prime minister. Thankfully, in Peru there are ears that hear and heed this life-saving prophecy and warning message (Revelation 10:11).