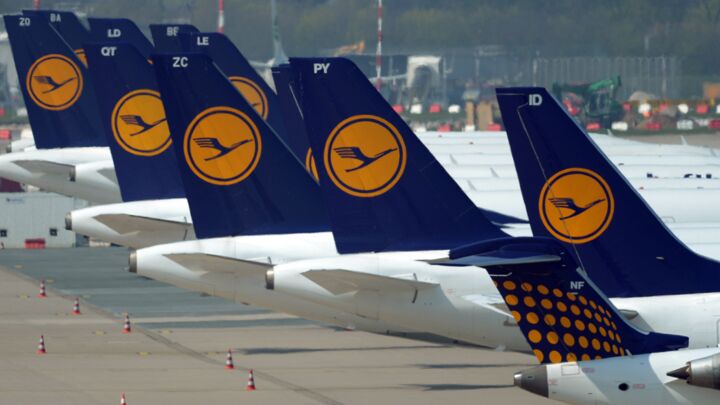 German-Israeli Air Travel Surging
An open-skies deal connects the two countries as never before.
German flagship air carrier Lufthansa is dramatically increasing flights to Israel. The announcement came in December in advance of its implementation in March 2014. The surge takes advantage of an Israel-Europe open skies agreement which takes effect in April.
Lufthansa is Europe's largest airline in both passenger capacity and air fleet size. It is the world's fifth largest carrier. The airline selected its Airbus A321 aircraft for the new routes that focus on the financial hubs of Frankfurt and Tel Aviv. With almost 200-seat capacity, the three flights per week will give business and tourist travelers the space and frequency for ongoing demand.
The German Chamber Network in Tel Aviv added, "In all, Lufthansa aims for 27 weekly flights to and from Germany, 17 on its Frankfurt route, eight on its Munich route and two on its Berlin route.
"Now, with the 'open skies' agreement between the European Union and Israel, Lufthansa can offer business passengers and tourists a wider range of connecting flights to destinations all over the world," Karsten Zang, the airline's head of Israeli operations, said in a statement.
"Lufthansa spokesman Tal Muscal said more frequencies might be added in 2015, with an aim for three flights a day between Frankfurt and Tel Aviv."
Anciently, the Prophet Hosea declared that in these modern times the Jews would choose to become more intertwined with Germany. This strengthened relationship would be welcomed by Berlin amid deteriorating political relations between Jerusalem and Washington.
The announcement of open skies between Germany and Israel underscores Hosea's warning. Expect more German-Israeli business deals in the near term, leading toward greater strategic military cooperation. Bible prophecy foretells grave consequences for the American, British and Jewish peoples in Israel as a result of this perceived comfort in the arms of Europe's economic powerhouse (Hosea 5:5).
Download Hosea—Reaping the Whirlwind for a detailed explanation of the ancient prophet's end-time prophecy.