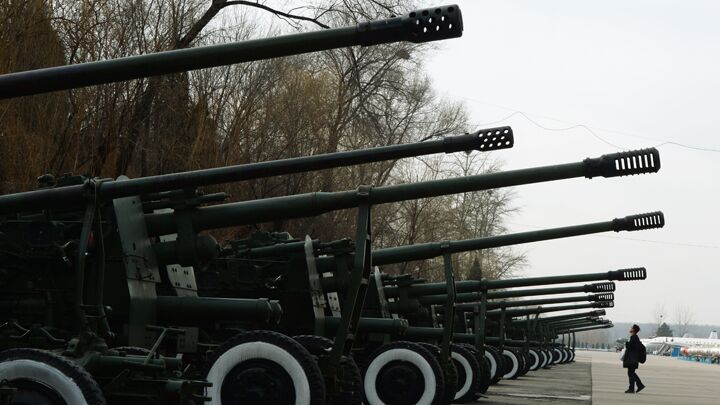 Britain Out, China In: Top World Arms Exporters
Not since the Cold War have the U.S., Britain and Europe been challenged like this by communism.
It is official: Britain is no longer among the world's top five weapons exporters. It has been replaced on that list by China. This reflects a radically changing global geopolitical power structure.
The Trends in International Arms Transfers 2012 report claims that exports of conventional arms increased 17 percent in the period between 2008 and 2012 than it was in the five years before that. During that time, the five biggest exporters were the United States, Russia, Germany, France and China. "This is the first time since the end of the Cold War that a state from outside Europe and North America has appeared among the five largest arms exporters," it said.
Not since the Cold War has the U.S., Britain and Europe been challenged like this by communism.
Historically, the top weapons export countries have been drawn from the elite economies of the world. As such, the weapons report is a significant gauge of present and future economic and military power projection.
Bible prophecy declares that events such as this Communist rise in international arms will increase to an apex of equipping an emergent Asiatic 200-million-man army (Revelation 9:16; 16:12). For detailed prophetic analysis, read our editor in chief's article "Is Vladimir Putin the Prophesied 'Prince of Rosh'?"
Underscoring the present-day relevance of that prophecy, the arms report went onto state that the five biggest weapons importers in the last five years were India, China, Pakistan, South Korea and Singapore. The flow of arms to Asia and Africa increased notably between 2008–12 and 2003–2007, while flows to Europe and the Middle East decreased. "Among the noteworthy deliveries in 2012 were China's commissioning of its first aircraft carrier and India's receipt of an Akula nuclear-powered submarine from Russia."
The Trumpet has long forecasted, based on biblical prophecy, the latter-day emergence of a Communist-led power from the East bursting with global ambition, evidencing unmatched numerical power, and culminating in a bloody world war. The ascendency of these two Asian power blocs points to a grave future for the two Anglo-Saxon, English-speaking Atlantic powers. Read our booklet Russia and China in Prophecy and download Herbert Armstrong's compelling book The United States and Britain in Prophecy for deeper understanding of the fulfillment of end-time prophecies that will impact these nations in the immediate future.