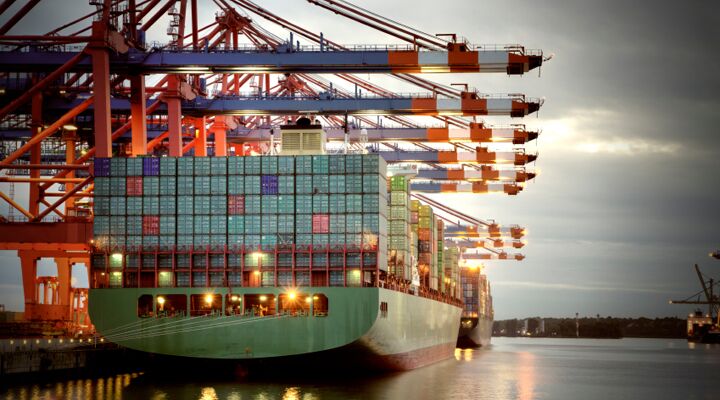 German Economic Domination of Europe Increases
While we watch European countries such as Greece, Ireland, Portugal, Spain and Cyprus writhe amid economic hardship, Germany rolls onward in expanding its own fiscal lebensraum.
Not surprisingly, the Federal Statistical Office recently revealed that exports continued to gain in January, posting a 1.4 percent jump to €91.9 billion (us$120.3 billion) from December 2012. Furthermore, Europe's most powerful country boasted a €15.7 billion ($20.5 billion) trade surplus for January and a 3.1 percent jump in exports over the same time period in 2012.
Also in January, the European Union conducted its seventh community innovation survey, focusing on product, process, organization and marketing. The results reveal where the highest proportion of innovative enterprise is. The answer was documented by Eurostat, which reported, "Among the EU27 member states, the highest proportions of enterprises with innovation activity were recorded in Germany (79 percent of enterprises) …."
What's more, Germany has rapidly risen to the summit as largest exporter of military armaments in Europe and third in the world behind the United States and Russia. The Arms Export Report 2011, released by the German government in November 2012, shockingly revealed Berlin's geographic reach, international partnerships and foreign policy relating to its armaments industry.
The report revealed a total of €5.4 billion ($6.9 billion) in export authorizations approved by Germany's Federal Security Council, up from €4.8 billion in 2010. "German arms exports have nearly doubled since the end of the 1990s," reported German-Foreign-Policy.com (Nov. 16, 2012).
Arabian Gulf states appeared prominently in the report, underscoring German influence in arming these authoritarian countries as an iron arc in opposition to Iran. Trusted purchase partners such as the United Arab Emirates, Saudi Arabia, Kuwait, Qatar and Bahrain all have ordered sizable amounts of hardware. In addition, North African nations such as Egypt and Algeria, and Asian sphere notables like Indonesia, Australia, New Zealand and Japan, make up a long client list.
Extrapolating on Germany's significant early 2013 export gains, it is clear where European economic power is headquartered and also clear where the momentum is headed.
But for the most accurate, advanced future projection, we need to look to the more sure word of prophecy (2 Peter 1:19). Regular readers are aware of the oft-reported predictions the Trumpet has made regarding not only German economic success, but particularly that of Germany's "merchants" and the profitability of those who invest in the Continent's most dominant country (Nahum 3:16; Revelation 18:15).
To learn more about the absolute short-term gains and long-term losses afforded those nations and corporations investing in this powerhouse at the heart of Europe, read Germany and the Holy Roman Empire.