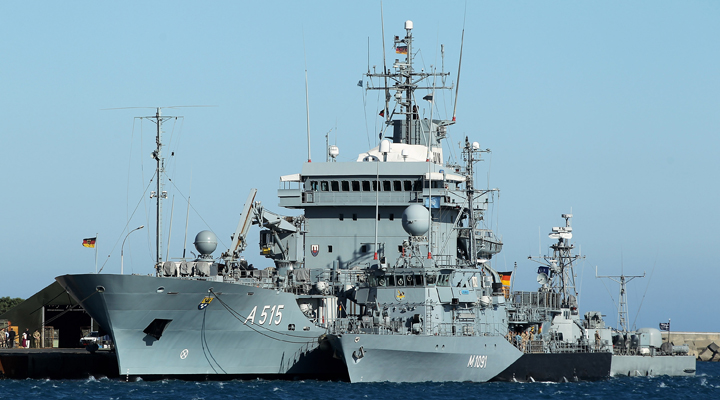 Germany More Than Doubles Weapons Exports Arabian Gulf Nations
Germany exported €1.42 billion (us$1.88 billion) worth of weapons to Arabian Gulf nations during 2012, the Süddeutsche Zeitung reported February 22. In 2011, that figure was only €570 million (us$751 million).
Most of those exports—€1.24 billion of them—went to Saudi Arabia, an increase of 900 percent. The rest went to Bahrain, Qatar, Kuwait, Oman and the United Arab Emirates. Most the money was spent on €1.1 billion worth of border security equipment for Saudi Arabia.
The newspaper claimed it received the data after a formal question from Germany's Left Party.
Earlier in the month, German media reported that the government had given Saudi Arabia permission to buy €1.5 billion (us$2 billion) worth of patrol boats. This would be enough to buy somewhere between 60 and 150 of the ships.
Trumpet editor in chief Gerald Flurry wrote as early as 1994 that Saudi Arabia would be among several Middle Eastern countries to ally themselves with Germany. Back then, Germany's arms trade with Saudi Arabia was almost non-existent. It sold the Saudis 36 reconnaissance tanks and 100 diesel engines. That was it for the whole of the '90s.
Now, Germany is using strategic arms sales to build an alliance of anti-Iranian nations across the Middle East. The explosion of its arms trade in the region has caught the attention of the world. For more information on this alliance, see our article "Next in Line, Please" from the December 2012 print edition of the Trumpet.