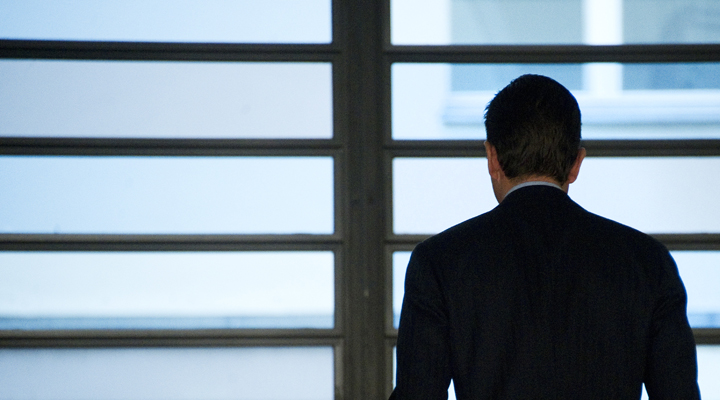 Guttenberg—Playing It Cool
Germany's once most popular politician, Karl-Theodor zu Guttenberg, shuns the limelight while maintaining a keen eye on European politics.
It's hard for Baron Karl-Theodor zu Guttenberg to stay clear of the headlines.
Although for the past two years he has sought a low profile, seeking very little media attention of his own volition, it seems that any public move he makes has the press all over him like a rash.
The challenge here is that with so many self interests seeking to play the Guttenberg card, it's difficult to deduce the reality behind the sensationalism to which the mainstream media are so prone when chasing down a high-profile personality for their own petty ends.
Guttenberg's leftist enemies, though in the minority of those who maintain continuing interest in his prospects for a return to political leadership in Germany, are the loudest voices decrying that prospect. All that their baying for his blood does is signify that to them he remains a continuing threat to their own moribund politics. If they weren't worried about any prospect of Guttenberg's political comeback, they wouldn't be still trying to can him two years down the track following his voluntary resignation from political office.
On the other hand, that the Guttenberg fan base remains intact was clearly seen at the reaction in Germany to the cancellation of his recent invitation to speak at Dartmouth University.
An earlier organized walkout by a minority of students at Yale, which occurred during an address being given by Guttenberg at that institution, now added to by the Dartmouth cancellation, may steer the ex- German defense minister away from accepting similar invitations from academia in the future.
On the other hand, when Guttenberg attends and addresses groups of more balanced intellect, he appears to have a willing audience. This is especially so in the foreign-policy arena, his arena of choice.
Mid-winter is the time for the highest-profile conferences of global movers and shakers. Preceding the Davos economic conference, the Munich Security Conference and the closed-door meeting of the Bilderbergers, all held during winter in Europe, the Alpine Symposium, held annually in Switzerland, receives a lesser billing with the press, yet is by no means less popular with high-profile participants.
Held in Interlaken on January 15-16 this year, the conference featured Karl-Theodor zu Guttenberg in a lecture on his favorite subject—the geopolitics of Europe.
Speaking to a sellout crowd, Guttenberg chose his words carefully, yet still managed to show his disdain for the manner in which European politics are being conducted.
Jungfrau Zeitung reported that, "At the Alpine Summit in Interlaken, the former German defense minister explained why he now was attracted, after his plagiary scandal is almost forgotten, again on the important podiums of economy and politics. He does not speculate on holding a political office, however; of concern to him is to pass on his experience. The last two years—which he mainly spent 'in calm and left in peace'—gave him time to occupy himself with global topics, for which so often time is lacking in the hectic everyday political life" (January 26; translation ours throughout).
Having identified the main challenges to global stability in his Interlaken speech, Guttenberg turned to Europe and his consistent theme of condemnation of European politics: "The European procedure, he explained cynically, insists on determined hesitation, of complicated processes, and people at the top 'that are as famous as Cypriote beach volleyball players.' This is no way to face risks and to break the head of the unpredictability of global processes" (ibid).
In a further biting criticism of EU leadership, Guttenberg declared that "This reminded him of a 'surgical table where 27 doctors manipulate and sabotage each other'" (merkur-online.de, January 24).
As to solutions to today's global challenges, Guttenberg somewhat understatedly suggested, "Time and substance are necessary, in order to take well-founded decisions …. He demanded courageous action and measures in the sphere of global processes instead of hasty reactions on the consequences of these developments. … And he pleaded for leaders not to face a dilemma without a demonstration of power or force, but to also bring antagonists of a conflict together and search for solutions" (op. cit.).
While not hitting his full stride in Interlaken, the former German defense minister said enough to indicate his frustration at the lack of effective political leadership in Europe, while at the same time revealing his current thinking on balancing dialogue with a show of power or force in foreign policy.
As the year matures toward the September federal elections in Germany, it will be interesting to note whether Guttenberg's voice becomes more strident at carefully chosen forums in the foreign-policy sphere. To certain German elites, he still presents an attractive solution to not only Germany's but to Europe's ongoing leadership vacuum.