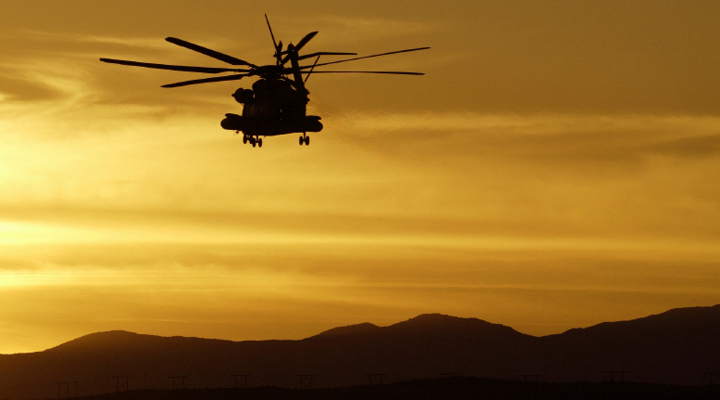 Germany Trains for Desert Warfare
The German Air Force completed two major training exercises in the United Arab Emirates (uae) last month, as it draws closer to its Middle Eastern allies and gains operation experience in the region.
Nearly 40 German Air Force personnel participated in the "Common Sky 2012" exercises—a simulated defense against a Middle Eastern aggressor. Held from December 9 to December 20, the exercises also involved a similar number of personnel from the uae .
The maneuvers were a thinly disguised attack on Iran. In the scenario, a friendly Gulf nation is attacked, and Germany rushes to the rescue. The maneuvers focused on these two nations working together against the common enemy.
The second exercise was the Advanced Tactical Leadership Course, held from November 18 to December 13. Here the German Air Force trained alongside Saudi Arabia, Qatar, the UK and the United States. Nearly 200 personnel from Fighter Bomber Wing 31 "Boelcke" took part.
This was the first time Germany had tested the Eurofighter under desert conditions, according to German-Foreign-Policy.com. Other aircraft, including the F-15, F-16, Mirage and British version of the Eurofighter, took part.
The exercises included 92 planned missions, involving a total of 1,400 flight hours.
Both of these exercises used the uae's Air Warfare Center at the Al Dhafra Air Base. "The German Air Force loves this facility," writes German-Foreign-Policy.com, "not least of all because there are hardly limitations on low-level flying and risky operations in the Emirates, and it provides authentic conditions for desert operations in the Gulf region."
It also speculated that the use of the German Eurofighter was part of German efforts to sell the uae around 60 Eurofighters. This would help Germany's arms manufacturing industry and further cement its relationship with the uae.
Germany has consistently taken part in training exercises in the uae over the past few years. It held operations similar to the Common Sky 2012 missions in 2009. It participated in the Advanced Tactical Leadership Course in 2008. German soldiers have been training at the Air Warfare Center for years. The two nations signed a "strategic partnership" with a focus on "cooperation agreement in the military sector" in 2005.
The German military is quietly making sure it is prepared for a war in the Middle East, as well as building an alliance of Islamic countries ready to confront Iran. For more information on this important trend, see last week's article "Germany's Rise … and Rise to Power!"