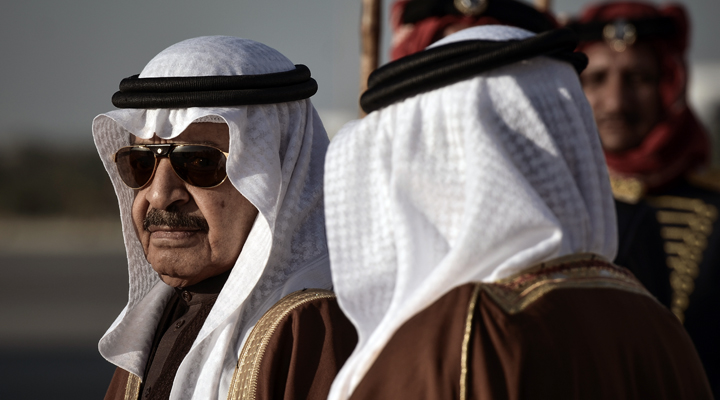 Iranian Meddling in the Gulf Triggers GCC Coalition
The Gulf Cooperation Council (gcc) has condemned Iran's interference in the region and is working together to set up a unified, military command.
At the conclusion of a two-day summit December 24-25, the six-member, Saudi-led gcc—which includes Bahrain, the United Arab Emirates, Oman, Qatar and Kuwait—issued a statement that slammed "the continuing Iranian interference in the affairs of the Gulf Cooperation Council's states and called on Iran to stop these policies."
Iran has denied any interference in the Gulf—a region that Iran clearly sees as its own backyard, as Reuters reports. Of particular note is Iran's "backyard" pastime in the nation of Bahrain. Bordering Saudi Arabia and in the neighborhood of the rich Saudi oil fields, Bahrain is strategic for maintaining the economic and geopolitical influence of the Saudis. Bahraini Foreign Minister Khalid Bin Ahmed Bin Mohammed Al Khalifa commented on the "very serious threat" that Iran poses: "Politically, [there is] lots of meddling in the affairs of gcc states … and there is of course the looming nuclear program. [T]he threat level is quite high, but we are ready if faced with circumstances that require action."
One way the Gulf Cooperation Council is getting "ready" is by integrating its members' foreign and security polices, and enhancing defense cooperation. The gcc summit communique said the Council had "supported the creation of a unified military command that organizes and plans and leads the ground, naval and air forces."
The Wall Street Journal wrote that "Saudi Arabia is rallying Muslim nations across the Middle East and Asia to join an informal Arab alliance against Iran."
Back in 1994, based on Bible prophecy Trumpet editor in chief Gerald Flurry said many of these nations will comprise the prophesied Psalm 83 alliance. Watch for that alliance to team up with Germany against an Iranian-led bloc of nations and, ultimately, against Israel. For the biblical identities of the states that will make up this alliance and more, request Mr. Flurry's booklet The King of the South.