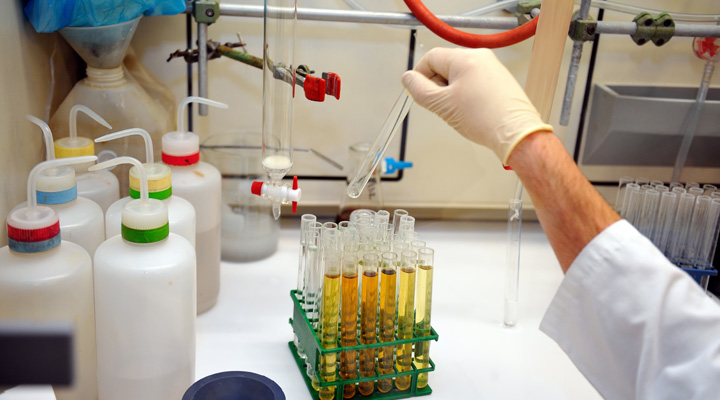 Germany and Japan: Biopharmaceutical Axis Powers
World War II military allies forging powerful health-care partnerships
Germany and Japan partnered October 10-12 at the BioJapan World Business Forum in Yokohama. Since 1986 BioJapan has expanded to over 400 exhibitors and 1,000 coordinated representatives. This year initiated a new online matching system designed to aid representatives in finding business partners. The convention is a key player in building new business bridges between international corporations.
"Health—Made in Germany" is a development strategy to create "win-win situations for global partners and German health-care companies," claims Germany Trade & Invest (gtai).
The Federal Ministry of Economics and Technology underwrites the initiative, while operations are directed by gtai to ensure federal groups, firms and professional communities prosper from medicare trade prospects.
Gabriel Flemming, medical biotechnology expert at Germany Trade & Invest in Berlin, noted, "There is a need for innovation, and small and medium-sized companies have an excellent chance to work with established players."
BioJapan gave representatives of biotech companies from both countries a forum to qualify for mutual opportunities in their respective homelands, notably in the medical pharmaceutical and diagnostic spheres.
Iwami Asakawa, Germany Trade & Invest representative in Tokyo, said, "With world-class pharmaceutical industries and cutting-edge research, Germany and Japan are natural partners. Both countries are also facing the same challenges that come with aging societies. The conditions are just right to intensify cooperation in order to share costs and speed market entry."
As a prime example, Osaka's Bio Medical Cluster and Munich's BioM have partnered for over a year now, setting the pace for other firms to follow. Currently, there are more than 550 biotech companies in Germany, with almost 50 percent devoted to animal and human production of cutting-edge medicines and diagnostic procedures.
You can expect these former axis military and economic powers of World War ii to continue maximizing their biotech momentum into market dominance amid rapid U.S. fiscal decline, compounded by the impact of Obamacare, an unfathomable national debt load and unemployment abyss (Leviticus 26:19; Deuteronomy 28; Ezekiel 33:1-11; Hosea 5:5).
These conditions have been long prophesied in the pages of the best seller, yet little read, physical and spiritual health and healing book—the Bible. The Word of God foretells not only Germany's rise in dominance of Europe, but also Japan's in conjunction with the great Eastern powers of Eurasia. Request your free copies of Germany's Conquest of the Balkans, Russia and China in Prophecy and The Plain Truth About Healing for vital understanding.