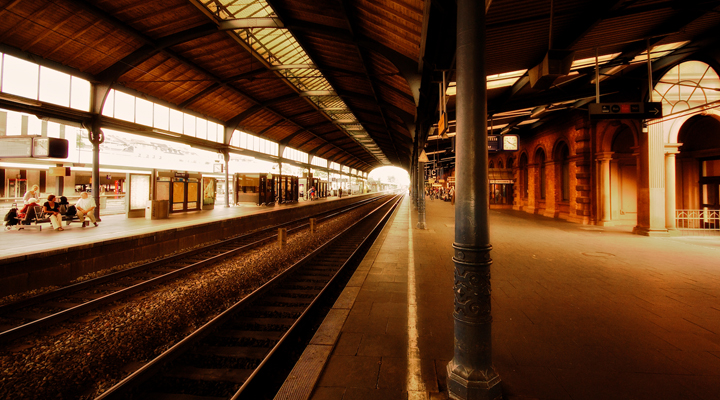 Did Islamic Terrorists Try to Bomb Bonn?
Germany is on the alert after a failed terrorist attack.
A bomb that could have created a "large fireball" was discovered at Bonn Central Station on December 10. cnn reports that German intelligence believe Muslim terrorists were behind the plot. The Interior Ministry warned that there is an increased risk of an attack on Germany's Christmas markets.
A 14-year-old boy alerted police to a blue bag that had been placed beside the train track. The bag contained a pipe bomb made with ammonium nitrate and four containers of propane gas.
"The propane gas cartridges would have caused a very large and dangerous fireball," said the head of the investigation at Cologne police, Norbert Wagner. "The chemicals were highly explosive."
Authorities quickly arrested two men, whom cnn identified as Omar D. and Abdifatah W. Both were released, but cnn reported that Omar is still a suspect. German newspapers report that Omar has links to Islamic terrorists in the area.
However the authorities aren't certain who is behind the bomb. Last year, a left-wing group said it was responsible for several bombs found on railway lines in Berlin.
Terrorist attacks can radically change the direction of a country. The 9/11 attacks upturned American foreign policy. The Madrid bombings probably changed the course of an election. A terrorist attack could have a similar effect on Germany.
In a Key of David program several years ago, Trumpet editor in chief Gerald Flurry explained how both history and Bible prophecy show that Germany is about to undergo a political transformation—a transformation that could be triggered by a terrorist attack. An attack "could very easily happen, and that could even be certainly a stimulus to the biggest change in world events in quite a long time," Mr. Flurry said.
"A strong man is going to be brought on the scene in Europe, so says your Bible," he said. "Will an attack by al-Qaeda provoke that? … It certainly could."
Despite the death of Osama bin Laden, the threat of terrorism is still very real—and it has the power to transform Europe. Al Qaeda is still a threat. And so are other groups and even lone Islamic madmen.
Germany is prophesied to become the most aggressive enemy of Islamic terrorism. A terrorist attack could bring this about.
For more on the potential effect of such an attack, read our article "Is Germany's 9/11 Coming?"