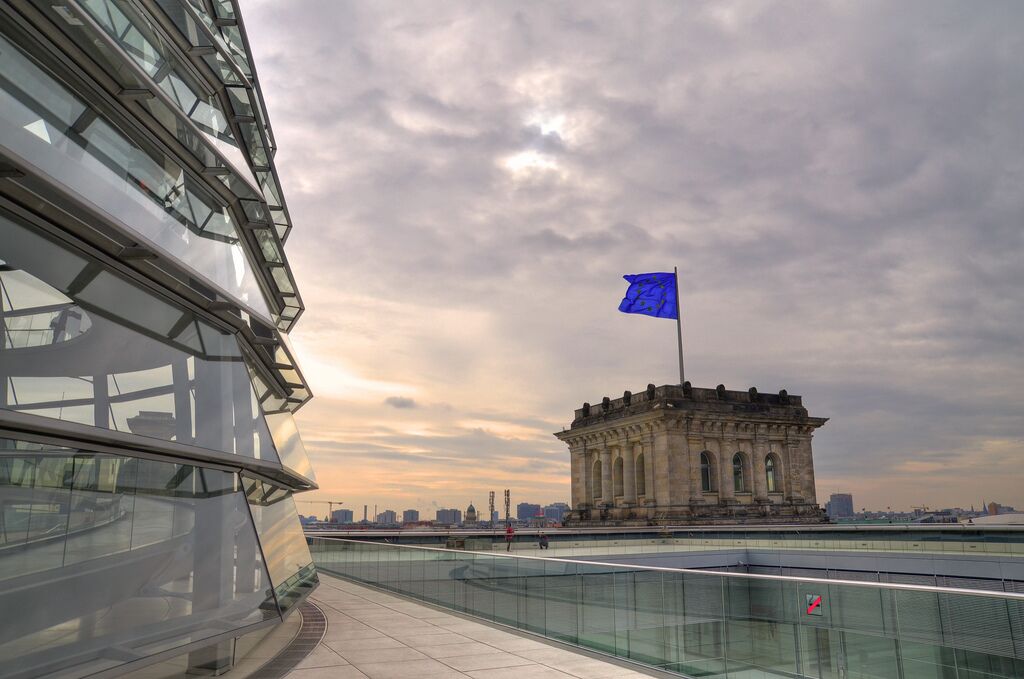 Is Germany's 9/11 Coming?
A terrorist attack would transform the country.
Is Germany about to be attacked? That warning came from analysts with the Institute of Terrorism Research and Response (itrr) in September.
itrr issued the warning after intercepting a message circulating among al-Qaeda-affiliated terrorists that said the "next strike is very near," and that it would "surprise everyone in its effect, which will be much more shocking than that of Sept. 11, 2001" (Arutz Sheva, September 8).
The message continued, "And the Germans, grandchildren of the Nazis, know more than everyone else that they will be the first ones to taste [the nightmare]. It is just a matter of time—that is, days or weeks—and God willing you'll see things that you've never heard of before" (emphasis mine throughout).
That's chilling, especially considering the timing. Intercepted just weeks prior to German national elections in September, the message was a well-timed reminder of al Qaeda's penchant for using an attack, or series of attacks, as a catalyst for political transformation.
Remember Spanish national elections in March 2004? Beforehand, polls showed incumbent Prime Minister José Aznar with a solid lead over his opponent, despite the majority of Spaniards opposing his administration's participation in the U.S.-led Iraq war. But Mr. Aznar's political destiny changed the morning of March 11, when a string of exploding bombs wreaked carnage and chaos on the Madrid rail system, killing 191 and injuring 1,800 people. Three days later, Aznar was ousted, and his antiwar opponent was elected.
In a matter of hours, and with a handful of bombs, al Qaeda successfully transformed Spain's political landscape—and drove Spanish forces from Iraq.
Could a terrorist attack also precipitate political transformation in Germany?
One of al Qaeda's top priorities is to drive foreign troops from Afghanistan, which has been its central base of operations for more than 25 years. Germany has more than 4,000 troops stationed there—the third-largest contingent behind America and Britain. Thus, it is one of al Qaeda's primary targets.
The German electorate was reminded of the target on its back just a week before the September 27 elections, when the government raised its terrorism alert level after al Qaeda posted a video promising a "rude awakening" if the election did not produce the result it wanted.
"[I]f the German people decide to continue this war, then it has sealed its own fate," stated a man using the name Abu Talha and speaking in German. "If the German people wants to live in security again, it has the opportunity now," he warned. He also told German Muslims to "stay away from anything not vital for the two weeks after the elections" (cnn, September 19).
According to Arutz Sheva, "German security services have … been cited in local media discussing stepped-up jihadist chatter, threats and intelligence warnings aimed at the German state in recent months" (op. cit.). In June, Der Spiegel cited American intelligence agencies saying that they believe al Qaeda plans to attack Germany, and that it had assigned the job to an al Qaeda branch from North Africa.
In a Key of David television program taped three days after it was reported that itrr identified Germany as one of al Qaeda's primary targets, Trumpet editor in chief Gerald Flurry stated, "I believe this could very easily happen, and could lead to the biggest change in world events in this end time."
Should Germany be attacked by Islamic terrorists, explained Mr. Flurry, its response would probably be the exact opposite of Spain's in 2004. An attack would certainly stir things up politically in Germany, and perhaps even precipitate a major political transformation—but it would not usher in a weak, introverted, antiwar administration in Berlin.
It would likely bring about the opposite!
Right now Germany is a strong nation without a strong leader. The European Union is an empire without an emperor. While some Germans and other Europeans see this reality, many don't. A devastating attack on German soil by Islamic terrorists could expose this void and intensify the desire in Germany, and the rest of Europe, for strong leadership. As the Trumpet has long reported, biblical prophecy says this will occur one way or another.
A terrorist explosion on German soil could thrust this terrifying man onto the scene in an instant!
To learn about a prophecy revealing the coming of a strong leader in Europe, request a free copy of Daniel Unlocks Revelation.