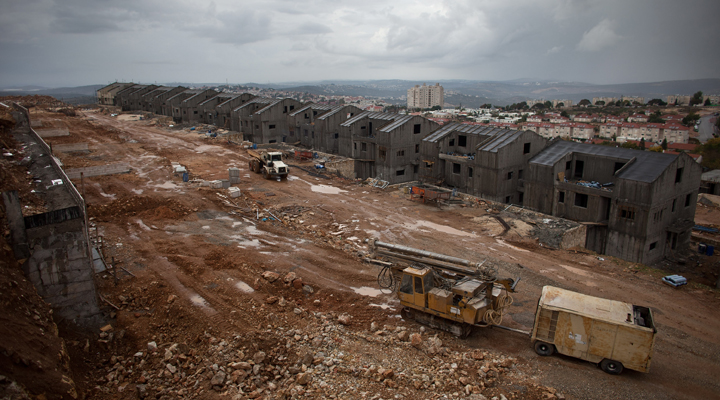 Israel's Plans for Settlements Stirs International Condemnation
Israel has drawn international condemnation for its announced plans to build settlements in East Jerusalem, further complicating an already fragile peace process.
The announcement, made last Friday—just one day after the United Nations elevated the status of the Palestinians by a resounding majority—is Israel's retaliation for a resolution it views as "meaningless" and detrimental to peace.
Ironically, several countries—including those that voted against the resolution in favor of Israel, like the U.S. and Canada—have been "harsher than usual" in criticizing Israel's actions as being detrimental to peace. On Monday, Britain, France, Spain, Denmark and Sweden summoned the Israeli ambassadors to their respective countries for rebuke and to demand explanations. Australia, Ireland, Finland, Brazil and Egypt took the same course of action on Tuesday, and the EU and Italy followed suit on Wednesday.
British Foreign Secretary William Hague warned in the British Parliament that the settlement plans make a two-state solution, with Jerusalem as a shared capital, "almost inconceivable." The White House has condemned Israel's plans as "counterproductive." UN Secretary General Ban Ki-moon said the settlement plans would deal "an almost fatal blow" to the peace process. Palestinian Authority President Mahmoud Abbas condemned the settlements as a "red line" that "must not happen." A senior Abbas aide, Nabil Shaath, has even threatened to use the Palestinians newly established legal and diplomatic clout to take Israel to the International Criminal Court for war crimes.
While Germany did not summon Israel's ambassador like several other European countries, Chancellor Angela Merkel's spokeswoman did say that Germany is "worried" about the plans, ahead of Prime Minister Benjamin Netanyahu's Wednesday visit to Germany. Reuters reported that Germany is considered Israel's closest ally in Europe.
Israel plans to build 3,000 settler homes in the West Bank and East Jerusalem. The most contentious are the "E-1" settlements in the city of Maale Adumim, which would be established between Palestinian settlements of the West Bank and East Jerusalem. The "E-1" settlements undermine a future establishment of East Jerusalem as a capital of the Palestinians. But they may also enhance travel of Palestinians between East Jerusalem and the West Bank.
So far, Israel has refused to yield to any pressure.
The groundwork is being set for an increasingly isolated Israel to lose all the support from the United States, and then turn to Germany in desperation. Today, this forecast is visibly becoming more plausible and likely. But Trumpet editor in chief Gerald Flurry has been making that forecast for two decades, based on the clear prophecies of the Bible. To understand this important biblical forecast—and the inspiring future of Jerusalem that lies beyond it—read or request your personal copy of Jerusalem in Prophecy.