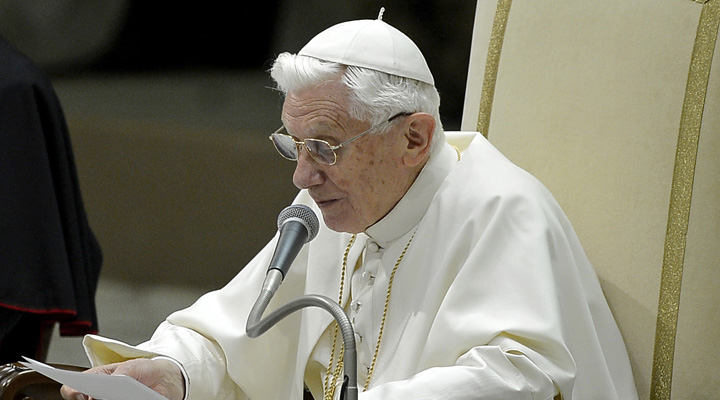 Pope Following Gaza Conflict With 'Great Concern'
Pope Benedict xvi has said he is deeply worried about the conflict in Gaza, is praying for victims and those suffering, and is encouraging a ceasefire and negotiations.
"I am following with great concern the escalation of violence between Israelis and Palestinians in the Gaza Strip," the pope said in his weekly public address to pilgrims in the Paul vi auditorium on Wednesday. Noting that favoring peace would require "courageous decisions," Pope Benedict xvi encouraged "the initiatives and the efforts by those who are trying to reach a ceasefire and to promote negotiations."
Hate and violence, he admonished, are not the solution for problems. The conflict is having negative repercussions throughout the entire Middle East—a region that is "worn down by too many struggles and in need of peace and reconciliation," said Benedict.
The pope's concern with the Middle East is historically and prophetically significant. The Vatican has historically had a vested spiritual and political interest in Jerusalem. It has waged missionary crusades and, more disturbingly, military crusades, over Jerusalem. As Trumpet editor in chief Gerald Flurry wrote in his article "The Last Crusade," the Bible reveals that the Catholic Church, through a resurrected Holy Roman Empire, will likely be invited to participate in peace initiatives and negotiations. Those initiatives will be transformed into a bloody crusade. Thankfully, it will be the church's final crusade, just before Jesus Christ's return to bring lasting peace to this world. For more information, read our booklets Hosea—Reaping the Whirlwind and Jerusalem in Prophecy.