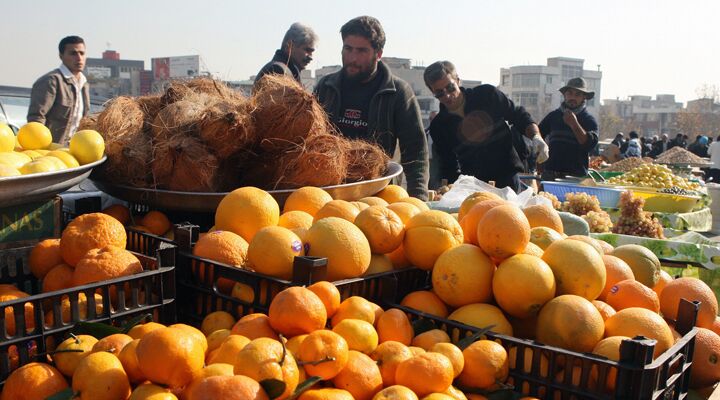 As Western Sanctions Bite, Iran Seeks Greater Trade With Egypt
America's weak-willed response to the rising threat of radical Islam is only pushing Egypt and Iran into each other's arms all the faster!
During the third U.S. presidential debate, Republican challenger Mitt Romney lauded the "crippling sanctions" the Obama administration has imposed on the Iranian economy. Rather than dragging Iran back to the nuclear negotiating table, however, these sanctions that both American presidential candidates seem so proud of could end up hastening the development of an axis of terrorism between Iran and Egypt.
Under current Western sanctions, Iran's monthly inflation rate is now approximately 70 percent, meaning everything becomes twice as expensive every six weeks. This represents the Middle East's first-ever bout of hyperinflation.
To combat the effect of this hyperinflation, however, Iran is not even considering compromising on its nuclear program. Instead, the Iranian minister of commerce, industry and minerals has invited his Egyptian counterpart to visit Tehran at the earliest opportunity to discuss the possibility of boosting trade between their two countries. On the Egyptian side, a delegation of officials has already discussed strengthening bilateral economic cooperation in general and in particular the exporting of citrus fruits to Iran in exchange for Iranian apples and kiwi fruit.
In addition to getting much-needed fruit and foodstuffs from Egypt, Iran is also in negotiations to sell crude oil to Egypt, Iranian Oil Minister Rostam Qasemi was quoted as saying by the Iranian Students' News Agency (isna) in September. The European Union imposed a total ban on purchases of Iranian crude in July, so the possibility of redirecting oil exports to Egypt represents a major opportunity for Iran.
All in all, the director of Iran's Interests Section in Cairo estimates that the volume of trade between Iran and Egypt will increase fourfold by 2013, according to a Tehran Times article published on October 23.
Trumpet editor in chief Gerald Flurry has been writing for 20 years that Egypt will ally with Iran to form an axis of terrorism identified in the book of Daniel as the king of the south. America's weak-willed response to the rising threat of radical Islam is only pushing Egypt and Iran into each other's arms all the faster. For more in-depth information of this subject, read the cover story of our October/November issue of the Philadelphia Trumpet, "Egypt Unites With Iran and Fulfills a Bible Prophecy."