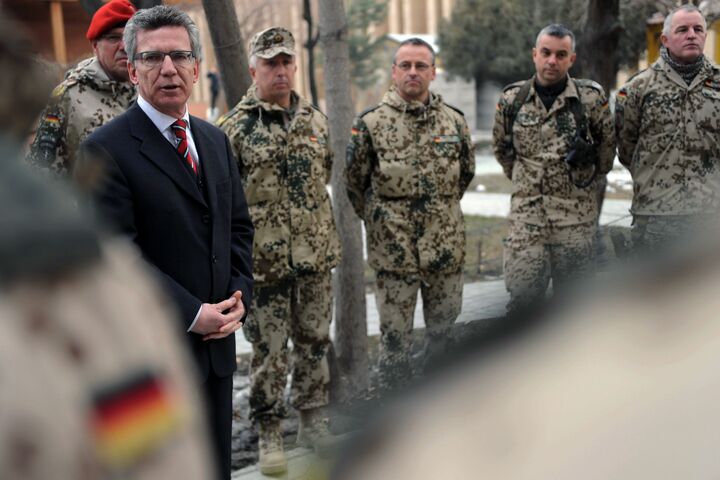 Germany May Reintroduce Veterans Day for the First Time Since World War II
Germany should celebrate an annual veterans day, Defense Minister Thomas de Maiziere proposed April 4. May 22—the date of the foundation of the Bundeswehr in 1956—would be the day used to honor German soldiers.
"As the war generation dies out, the defense minister believes that the time is ready for Germany to come of age as a nation and commemorate the work done by its modern armed forces," writes the Times. It writes that, for Germany, the move would "end one of its last postwar taboos."
Germany's first overseas mission since World War ii was in 1991. Since then, roughly 300,000 German soldiers have served abroad, with 100 soldiers killed.
The proposals are supported by the German Army and the ruling Christian Democratic Union.
The Times points out that May 22 is also the birthday of Richard Wagner, a favorite composer of the Nazis. But this is almost certainly a coincidence—a Nazi connection could probably be found with any date put forward.
The idea has significant opposition. But it is part of Germany's return to being a "normal nation." For years Germany has held back from aggressively and overtly pursuing its self-interest. Its ambitions have been cloaked within the European Union, and its army has only fought as part of groups like nato. But this debate is a sign that that time is over. Watch for the German military to continue to shake off its Nazi past.