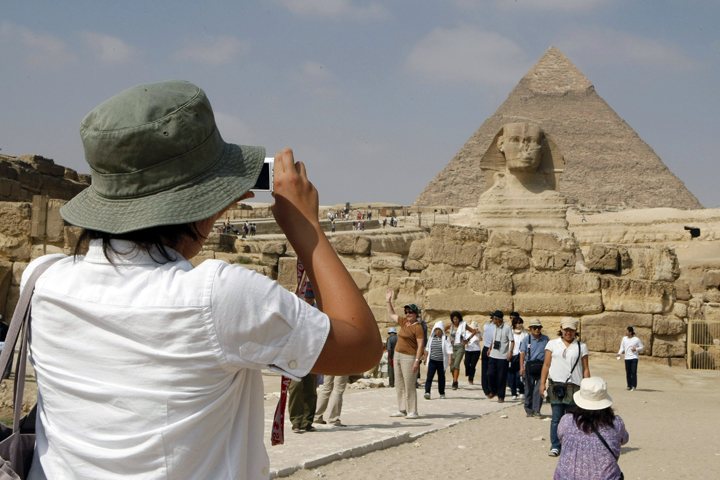 Iran Offers to Invest in Egypt
As Egypt argues with the U.S., Iranian investors want to step in.
Iranians want to invest in Egypt's industrial and tourism sector, taking advantage of the increasing tensions between America and Egypt, Arabic news channel Al-Arabiya reported February 22.
Delegations from Iran and Egypt have met recently to discuss improving ties.
The Jerusalem Post reports that Cairo University economics professor Dr. Mustafa al-Nashrati told Al-Arabiya that Iranian investors are jumping on the opportunity to invest that has been brought on by Egypt's falling out with the U.S.
Nashrati said that some in Egypt's Islamist bloc want Egypt to end ties with Israel and to strengthen them with Iran. He also said that the investors are especially interested in Egypt's oil and gas industry. Iran can already threaten oil passing through the Straits of Hormuz, and is strengthening its presence in Iraq. Involvement in Egypt would give Iran even more power to threaten the West's oil and gas.
Iranian investors are struggling to find markets to invest in because of sanctions placed on the nation due to its nuclear program. Egypt is the Arab world's biggest market. Investors foresee an increasing number of tourists from Iran traveling to Egypt.
Egypt's revolution has driven away a lot of foreign income and has a lot to benefit from Iran's investment and tourism.
Expect a flourishing trade and diplomatic relationship to develop between Iran and Egypt. The Bible prophesies that Egypt will soon ally itself with Iran. For more information on what is coming, see our article "Libya and Ethiopia Reveal Iran's Military Strategy."