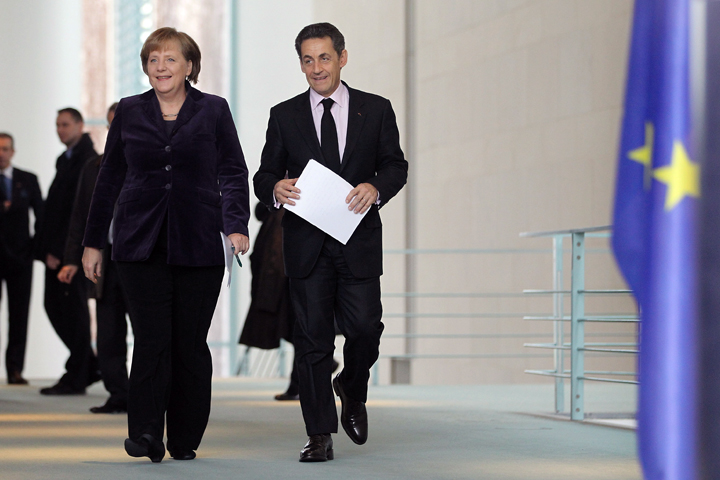 Germany and France Plan EU Tax Harmonization
The financial transaction tax is just the beginning.
Germany and France are planning to give the European Union new powers to "coordinate" taxation, Agence France-Presse reported January 18, citing a confidential Franco-German paper seen by several media outlets.
"European institutions and member states should accelerate the process of tax coordination," the document says. "In particular, the negotiation of the European Commission proposals on energy tax directive, common consolidated corporate tax base and common system of financial transaction tax should be accelerated."
The EU's push for a common corporate tax rate and so on is just the beginning—France and Germany want it to go further.
France and Germany are planning to harmonize their corporate tax rates.
The Telegraph's Bruno Waterfield reports: "EU officials have said that the Franco-German push will give a new lease of life to Brussels for new energy taxes that will set higher minimum road and heating fuel duties based on carbon emissions."
The paper is due to be discussed at EU summits on January 30 and March 1-2.
Britain is opposed to giving the EU more powers over taxation. The new proposal is yet more evidence of Europe moving toward closer integration while Britain tries to go in the other direction.