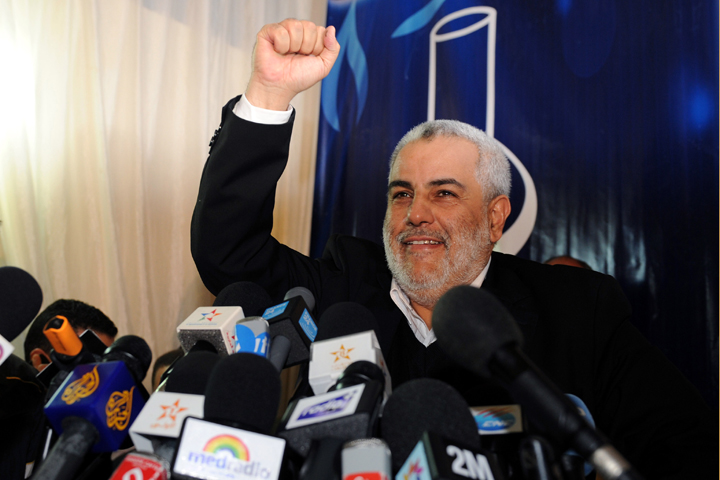 Islamist Party Dominates Morocco Vote
Islamism's power in the Middle East continues to grow.
An Islamist party won the most seats in Morocco's parliamentary election on Friday in the latest sign of a Middle Eastern swing toward Islamism.
The election was Morocco's first since a new constitution came into effect in July which transfers some of King Mohammed vi's almost absolute power to parliament and to the prime minister. The king proposed these changes to the constitution in response to pro-democracy protests in Morocco and regime changes in Tunisia, Egypt and Libya. The new constitution says the king, the latest ruler of a monarchy that has led Morocco for 350 years, must now select a prime minister from the winning party rather than naming whomever he pleases.
That party, the Islamist Justice and Development Party (pjd), is the political wing of Morocco's Uniqueness and Reform movement, which represents the Muslim Brotherhood. The party won 107 of the 395 parliamentary seats, which grants it its first opportunity to lead a coalition government. Party spokesmen have said the pjd will promote Islamic finance but will not impose a strict Islamic moral code on Morocco, which is economically dependent on tourism.
Morocco's youth unemployment is at 31 percent and almost a quarter of its 33 million people live in severe poverty, which means the nation is primed for radical change.
The Muslim Brotherhood's victory in Morocco comes only a month after the Brotherhood's Ennahda party dominated elections in Tunisia. The Muslim Brotherhood is also poised to win elections in Egypt beginning this week.
To understand the significance of the transformations under way in the Middle East, and of Islamism's mushrooming power, read "Egypt and Libya to Join Iran's Terror Network."