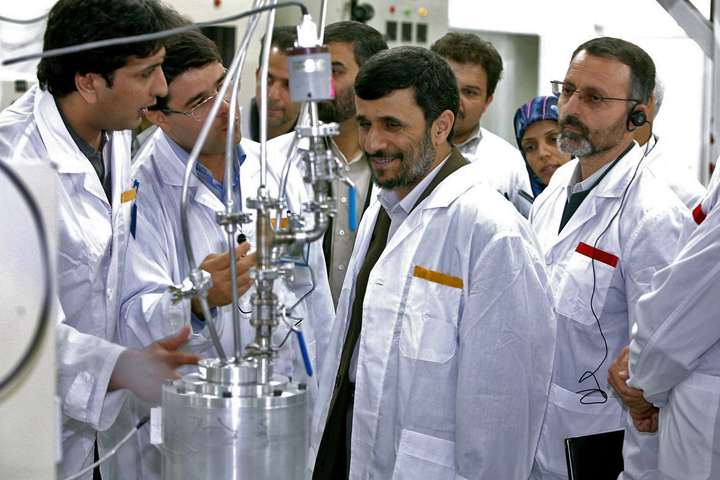 North Korea Helping Iran With Nuclear Program
Hundreds of North Korean scientists are helping Iran with its nuclear program according to reports published over the last few days by Japanese and South Korean newspapers, citing information from anonymous diplomats.
The Korea Times reports that the North Korean experts have been working at over 10 sites, including Natanz and Qom. However, it notes that "The source would not allow the specific number of North Koreans to be published, citing the sensitivity of the intelligence, and would not give further details on the extent of the collaboration. The source spoke on condition of anonymity because of the delicate nature of the issue."
It also writes: "The source with access to intelligence on the years-long weapons collaboration between Pyongyang and Tehran said the North Koreans are visiting Iran via third countries and many of them are being rotated in every three to six months." It also states that South Korean government officials said although they could not confirm that North Korea and Iran were working together on nuclear projects, the two countries have worked together on missiles.
The Japanese paperSankei Shimbun also reported that the North Koreans have been visiting three Iran centers researching nuclear weapons triggering.
Bruce Bennett, a senior defense analyst for the Rand Corporation, an intelligence company used by the U.S. military, says experts have suspected this sort of cooperation for years. "There've been stories of Iranians at the nuclear tests in North Korea, for example," Bennett said. "So if information is really being shared then you've got a much more dangerous situation, because most people would argue that the North Korean nuclear program is out ahead of Iran, and we don't want Iran having that assistance."
Iran will continue to push toward nuclear power until it is confronted.