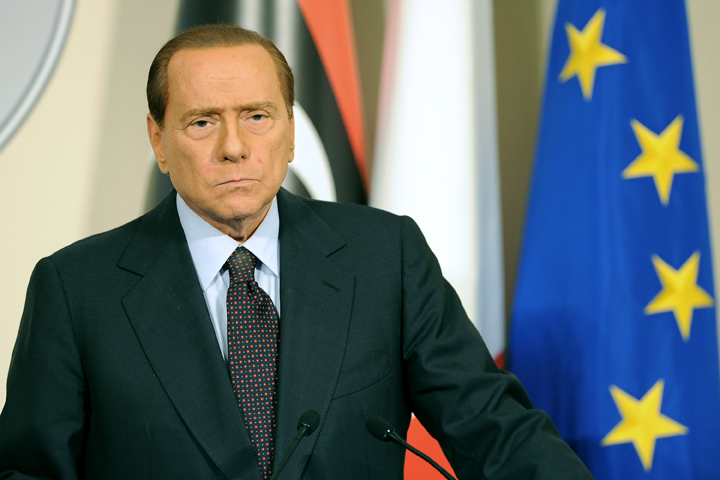 SP Downgrades Italy
And unknowingly upgrades a unified core Europe under German leadership.
Rating agency Standard & Poor's (S&P) downgraded Italy's credit rating from A+ to A on Tuesday. It gave Italy a negative outlook, meaning further downgrades could follow. The announcement may cause further investor exodus from European debt markets, and threatens to escalate the credit crisis.
Moody's is expected to downgrade Italy soon too.
Stock markets, however, seemed to take the announcement in stride. Jane Foley, a currency strategist at Rabobank, said this was because "S&P were only catching up with the markets." Italy's borrowing costs are already high, despite the European Central Bank (ecb) buying up its bonds. Their yields are hovering around 5.6 percent. Experts say that once yields are above 6 percent, a country is in the danger zone. Without the ecb Italy would probably already be there.
The downgrade is the fault of Europe's weak leaders, says Sony Kapoor, the head of think tank Redefine. "This is a downgrade of EU and Italian politicians," he said. "The miserable failure of EU leaders to tackle the problems posed by Greece does little to inspire any confidence that the much larger and more urgent problems faced by Italy would be managed any better."
Kapoor also points out that because French and German banks have invested heavily in Italy, the downgrade affects all of Europe. "Without full confidence in the creditworthiness of Italy, it's impossible to have full confidence in the solvency of the European banking system," he said.
Italy's downgrade comes as Greece struggles to find a way to keep paying its bills. If Greece is unable to borrow new money to pay loans that are coming due, the nation could default on its debt. If that were to happen, many European banks that lent money to Greece would face insolvency. These banks would then be unable to lend money to governments such as Italy and Spain—thus reinforcing the debt collapse.
The downgrade of Italy is a sign that the economic crisis in Europe is far from over. Some analysts predict the current crisis will culminate in the disintegration of the eurozone and European Union.
Yet the European unification dream is stronger than most people realize.
"As Greece, Ireland, Portugal and now Italy wobble, Europe is realizing that it must take drastic and far-reaching measures, which require active, decisive, streamlined leadership," wrote Trumpet editor in chief Gerald Flurry in his September editorial. "[E]xpect this crisis to force Germany and Europe to take more radical steps toward unification."
As the Trumpet wrote in 2008, "European leaders have been waiting for years for just such an economic crisis. A crisis of this magnitude allows them to sweep away national sovereignties and consolidate power 'for the greater good.'"
Germany especially has a history of creating crises and taking advantage of them to mold the destiny of the Continent in its favor. Whether or not you believe Germany is primarily responsible for creating Europe's economic crisis, it is indisputable that it is taking full advantage of it to cement its hegemony over the Continent.
With each additional sovereign credit rating downgrade, pressure increases on the downgraded countries to ask economic powerhouse Germany to solve their problems.
Germany is conquering Europe—without even firing a single shot. And that is not a good thing for America, the world, or the democratic and free peoples of Europe.
Former British Prime Minister Margaret Thatcher summed it up best back in 1995 when she warned, "You have not anchored Germany to Europe; you have anchored Europe to a newly dominant, unified Germany. … In the end, my friends, you'll find it will not work."
Europe is in crisis, and despite the S&P downgrade, a new superpower is about to rise.