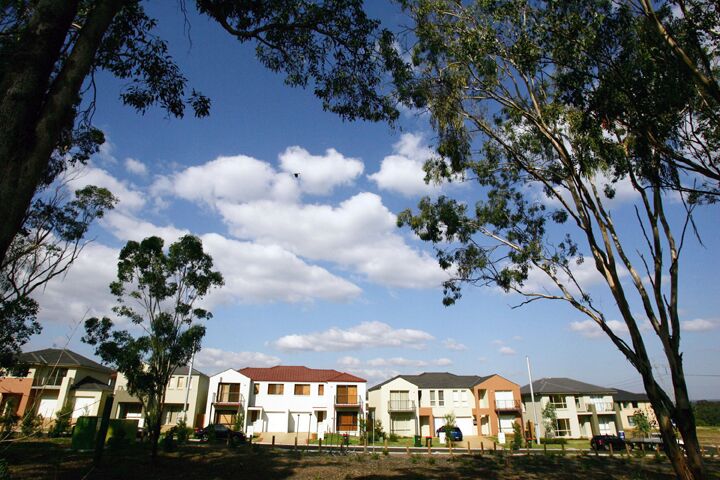 Australia: House Bubble Has Popped
You would have to have your head in a kangaroo's pouch not to realize that Australia's housing bubble is headed for a big pop. Fair warning: The bubble is pricked. Expect a rapid exodus of hot air from realtors for why prices will not fall. Meanwhile, prices will plummet, banks will fail, and the economy will enter into a tailspin.
Australian home buyers are now in full-fledged retreat, reported the Australian on April 7. "Buyers are deserting the housing market at a pace that threatens a slump in housing prices and a risk to the economic outlook."
According to the report, the number of new housing loans approved by the banks dropped to a 10-year low in February. Originations fell 5.6 percent, after experiencing a similar drop in January. New South Wales was hit by a 10.1 percent drop. The number of loans for brand new homes is falling even quicker: down 12 percent in February. Since December, they are down almost 36 percent.
On Saturday, the Fraser Coast Chronicle reported that some high-end properties are struggling too. At an auction of six apartments originally priced between $600,000 to $700,000, only four sold. The highest went for $510,000, while the other three sold in the lower three hundred thousand range. The two other properties had to be pulled because they did not attract high enough bids to cover the reserve price. The developer is said to have lost more than $1 million.
Unsurprisingly, unsold inventory is piling up. sqm Research says there are currently 356,600 properties for sale in Australia—almost 50 percent more than last year at this time. So it should come as no shock that the latest figures from RP Data reveal house prices fell in every capital city except Sydney in February.
As the bubble continues to deflate, at some point, the economy will take a drastic turn for the worse. Builders, brokers, appraisers and real-estate agents will be the first to feel it. But as consumer spending contracts, job losses could easily spread to other sectors. According to Mike Shedlock at Global Economic Trend Analysis, Australia's retail sector is already struggling.
Steve Keen, associate professor of economics and finance at the University of Western Sydney, warns that Australian banks could get hit harder than even American banks did during the great Wall Street meltdown of 2008. As proof, he notes:
Australia's debt-to-

gdp

ratio exceeds that of the U.S. before its bubble popped.
Real-estate loans are a higher proportion of Australian bank loans than for U.S. banks.
Real-estate loans are a higher proportion of bank assets in Australia than in the U.S.
"Compared to the U.S., therefore, there is no reason to expect that Australian banks will fare better from a sustained fall in house prices," he says.
Compared to other bubbles, the current one may be especially nasty, warns Keen. "The current bubble clearly dwarfs all those that came before it. The rise in prices during this bubble has no equal in the historical record."
Time is running out to prepare for the bust. As we wrote last month:
Use what time is left of the boom to get out of debt and ramp up savings. Most people do not have any emergency savings, let alone the six months of expenses that experts recommend. Plus, many homeowners today rely on two incomes to keep up the mortgage. If even one earner loses his or her job, they will lose their house.Australia is a nation binged out on debt. It is a country at the height of good times. Now the debt bubble may be about to explode. And when it does, it will ultimately impoverish a nation.
If you listen closely, you can already hear the air gushing out of the bubble.
For a picture of America's housing bubble aftermath, read "Vegas: A City With a Future for All the Wrong Reasons."