Never Too Old to Learn
But we had better get busy, while there is still time.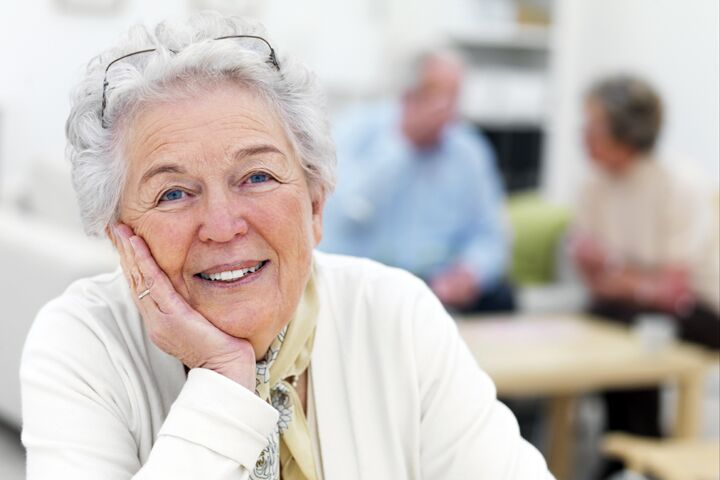 Never Too Old to Learn
But we had better get busy, while there is still time.
I once spoke to an 80-year-old woman whose numerous physical frailties had deeply discouraged her mental outlook. "Sometimes I think I would be better off dead," she said to me. "I mean, what can I do?"
Her question reminded me of a story related in a Good News article years ago. It was about life on the frontier, almost 190 years ago, before there were matches. People in that age used to "borrow fire" from neighbors by loading a bucket with a few hot coals. It sure beat trying to start a fire with sticks.
As the story goes, one old woman on the frontier felt just like the one I talked to. She had spent her long life learning so many different things. She had raised many children; she saw those children raise her grandchildren. She had traveled far and wide across the prairie. She was a woman of the land; knew the names of most plants and animals in her region. She was a wise old woman. But toward the end of her life, she felt she had learned everything there was to know. "I'm just going to cuddle up in this rocking chair next to the fire every day," she said, "until I die."
One day, there was a knock on the door. The agitated old lady opened the door to a little girl, dressed in tatters, whose face was smudged with soil. "Can I borrow some fire?" the girl whispered softly.
"What?"
"I'd like to borrow some fire," the girl repeated a little louder.
"Well where's your bucket?" the woman asked impatiently.
"I don't need one."
"Well then, how are you going to get the coals home?" the lady snapped back.
"Easy!" said the little girl, smiling as she brushed past the old woman on her way to the fireplace. She scooped up a pile of cold ashes into the palm of her hand and plopped the coal on top of the ash heap. "Thanks!" she said on her way out.
The old woman shut the door and shook her head. "If I can learn something brand new from a little farm girl, there must be a lot I still don't know. I better get busy while I still have time."
Herbert W. Armstrong also answered a "knock at the door" during the twilight years of his fruitful life. Some of our readers may not know that he nearly died of congestive heart failure in 1977 at the age of 85. He had lived a long, productive and prosperous life—50 years of which he spent diligently serving God.
At the time of his heart failure, humanly, he would have rather died right then, he later wrote. But he instead rose from his deathbed to answer God's "knock." As an elderly man in poor health physically, Herbert W. Armstrong almost single-handedly put the Worldwide Church of God, which had been derailed by internal strife and division, back on track!
While recovering in 1978, Mr. Armstrong intensified efforts to write more for the church's publications. He completed work on his best book to that point, The Incredible Human Potential.
After a 12-year hiatus from television, he resumed full broadcasting responsibilities on The World Tomorrow, turning it into one of the highest-rated religious programs of its day.
In 1979, Mr. Armstrong forcefully confronted an attack brought on by six ex-members of the church who were working in cahoots with California's attorney general. In the end, Mr. Armstrong and the Worldwide Church of God successfully prevailed against the unconstitutional attack.
As the church entered the 1980s, Mr. Armstrong concentrated much of his energy on family. He understood that the church's underlying strength depended in large part on the stability of its individual families. His two-fold plan—Youth Opportunities United for teenagers and Youth Educational Service for pre-teens—was designed to bring families closer together and to support parents in educating their children in the ways of God.
In 1981, at the age of 88, Mr. Armstrong started a new magazine for young people—Youth 81. He regularly visited the church's youth camps during the 1980s. In fact, it was while Mr. Armstrong was visiting a camp in Orr, Minnesota, in 1985 that he became too ill to continue with his travels, which prompted his early return to Pasadena and eventual death. His last field visit in 1985 was to a youth camp. Then, back in Pasadena, one of his last public appearances was before students at Ambassador College.
Mr. Armstrong wrote his best book, Mystery of the Ages, in the last year of his life, while nearly blind. "With the writing of the new book Mystery of the Ages," he wrote, "God has helped me this year to do the best work of my 93 years of life!" Before he died, Mr. Armstrong said he understood more in the last 10 years of his life than he had in all the previous decades put together.
That's a tremendous level of achievement for a man who would have rather died at the age of 85. His greatest work came after God extended his life in 1977. During the last eight years of his life, as a nearly blind, elderly victim of heart failure, he got the Worldwide Church of God back on track, defeated the state of California in a nationally known lawsuit, became one of the most popular religious personalities on television, nearly quadrupled the church's growth in every major category, raised up and promoted numerous youth programs, traveled the world to meet with presidents and prime ministers, and wrote a 363-page book.
Like that wise old woman, Mr. Armstrong took full advantage of the extra time he had late in life in order to fulfill all of God's will. He had learned early on in his training that education is for life—that you are never too old to learn.
It's easy, at times, to feel we are limited by age—or that we're past our prime, or maybe maxed out on the job, or at home, or in our local church congregation. Even those who are still young can be hindered by such debilitating thoughts.
Whatever your lot in life, don't limit your development and growth as a Christian, or as a husband or wife, a parent, a student, or as an employee on the job. Answer God's knock. Then get busy while there is still time.