Ending the Age of Terror
The one hope-filled event that will change the world forever…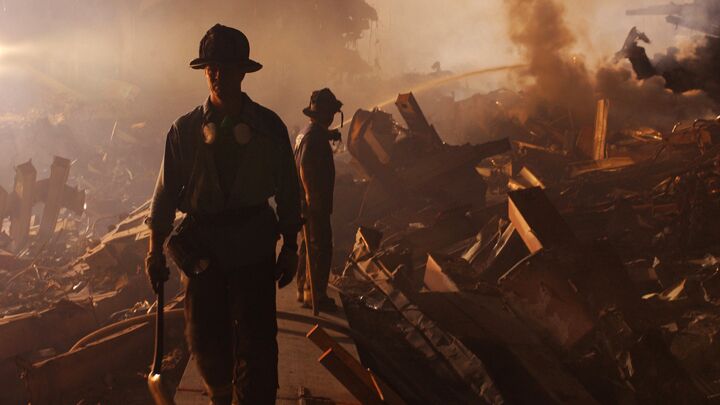 Ending the Age of Terror
The one hope-filled event that will change the world forever…
"In 1932 I was advertising manager of a daily newspaper. In the newsroom one day, the city editor, reporters and others got into a discussion as to what possible event would make the most sensational banner headline," wrote Herbert Armstrong, editor in chief of the Plain Truth magazine for over 50 years, in his January 1964 Personal. "The president assassinated! A few others were suggested:World War ii breaks out!—New York City blasted off the map!
"Then the city editor said, 'This one tops them all: Second Coming of Christ occurred today!' 'Ha!Ha!' They all laughed, in ridicule.
"'You're going to write that headline sooner than you think!' I snapped sharply—and the laughing stopped."
To me, what stands out about that story is that the same would hold true today:In the minds of most, New York would likelier be blown to bits than Jesus Christ would be to return.
Mr. Armstrong continued, "Yes, thank God! That event, to eclipse all the world-shaking happenings of history, is nearer than people think!" It is nearer than most people think. In fact, most do not even believe it will happen.
Since the terrorists struck America, we have heard more open religious talk in the U.S. than in the past several decades. Yet, not one person referred to Jesus Christ's return to Earth as being the only hope—the ultimate solution!
We heard so much about prayer, healing, forgiveness, courage, justice, faith, the indomitable human spirit. We heard ministers tell overflowing crowds looking for answers that there were no answers! They only said it would make us stronger, more courageous if we stood up to our enemies—stood up to our fears and refused to let terrorism terrorize us.
But no one mentioned the only real solution to ending terrorism.
There has been a lot of prayer in America over the past couple months. Notice how Jesus Christ, while He was on Earth, taught His disciples to pray. "After this manner therefore pray ye: Our Father which art in heaven, Hallowed be thy name. Thy kingdom come. …"(Matt. 6:9-10). Millions have uttered these words, oblivious to what they mean.
In that prayer is the only good news for us on Earth today, and no one is proclaiming it.
What most mainstream Christians seem to miss is that the one great event the Bible repeatedly points to is the return of Jesus Christ to Earth. Of course, the Old Testament foretold the first coming of a Messiah—which occurred over 2,000 years ago. But many places in the Old Testament also prophesy about the Second Coming. David wrote about it in the Psalms. Isaiah referred to it in a number of places.So did Jeremiah and Ezekiel. Daniel said Christ's dominion would break in pieces and consume all other kingdoms. Nearly all the minor prophets refer to the coming of Christ as King over all the Earth—to rule it and give it a time of peace and abundance it has never known.
Even at His first coming, Jesus foretold His Kingdom would take over this evil, Satan-ruled world (John 18:36). He said that if He didn't come, man would wipe himself off the face of the planet (Matt. 24:22). He repeatedly told His disciples, "I will come again"(John 14:3) —even after His resurrection and ascension two millennia ago (see Acts 1:1-3, 9-11).
The New Testament Church constantly preached about this Second Coming of Christ. It was a major theme in Paul's writings—especially his letters to the Corinthians and the Thessalonians.
This event, which is the world's only sure hope—spoken of throughout the Bible from beginning to end in hundreds of passages—is denied by virtually all people who consider themselves to be religious.
Revelation, the most misunderstood book of the Bible, revolves mainly around this Second Coming of Christ. It gives explicit details of how real this event will be.
Verse 7 of the book's first chapter reads:"Behold, he cometh with clouds; and every eye shall see him, and they also which pierced him: and all kindreds of the earth shall wail because of him. Even so, Amen." Thayer's Lexicon of the New Testament states that the phrase "Behold" can be translated, "Behold! See! Lo! He comes!"
Every eye will see it, the Apostle John wrote. Nearly every eye in the world was glued to a television screen on September 11. But that was nothing compared to the worldwide viewership when this magnificent event occurs.
This event is no fantasy. It is surely coming. And it is the only hope this world has.