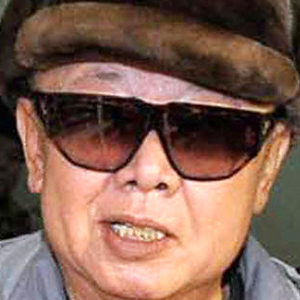 The Weekend Web
Soft power in the war against terrorism. Plus, you'll never guess what it takes for some people to threaten a teenager.
JERUSALEM—We're in Israel this week for two different conferences. Last week, we attended the Jerusalem Conference on Mt. Scopus in Jerusalem, near Hebrew University. With Israeli elections scheduled for February 10, this year's conference theme was, "New Leadership and New Direction."
The first panel we heard Tuesday morning included archaeologist Dr. Eilat Mazar, whose work we have been supporting for the past 2½ years at the City of David. Mazar discussed the massive, 3,000-year-old structure she has been uncovering since early 2005, a fantastic palace she believes King David constructed for the kings of Judah (2 Samuel 5:11).
During the last days of the kingdom of Judah, the Prophet Jeremiah warned the residents of Jerusalem of their impending captivity at the hands of the Babylonian army. But instead of heeding that warning message, the princes of King Zedekiah's administration attacked the messenger and plunged Jeremiah into the depths of a miry dungeon (Jeremiah 38:1-6).
One of Jeremiah's accusers, Gedaliah the son of Pashur, had his name stamped on a small clay seal that Dr. Mazar found earlier this year while excavating. Three years ago, Mazar found another seal with the name of Jehucal the son of Shelemiah. Both princes from the royal court in Judah are mentioned in the book of Jeremiah.
At the end of her lecture on Tuesday, Mazar said she was looking forward to future excavations. "With proper support, we hope to uncover more," she said.
Mazar certainly received encouraging support from the other members of her panel. Though none of them were archaeologists, all four panelists referred to Mazar's important work in the City of David as being critical to the larger work of keeping Jerusalem united. Even Mayor Nir Barkat, who introduced the panel discussion, pointed to Mazar's excavation as one significant way to help Jews look upon Jerusalem as their own.
On several occasions, we have pointed out how archaeological discoveries are bound to find a more active role in the political discourse in Israel. A year ago, we noted,
Besides finding a more prominent role in Israel's political discourse, these new archaeological discoveries might actually drive a thicker wedge between Jews and Arabs, since Palestinian leaders have de-legitimized Israel's right to exist by arguing that Jewish ties to the land of Israel are not rooted in Scripture.
These are definitely developments we need to observe closely.
On another note, while attending the Jerusalem Conference on Tuesday, I was interviewed by Eve Harow of Israel National News. She asked about our college's support for Dr. Mazar's excavation at the City of David. You can listen to the interview here. It's the January 29 broadcast. I'm the first one interviewed on part 2 of the program.
Tomorrow, we are off to Herzliya, located outside Tel Aviv, for a conference on "Strategies and Leadership for Times of Crisis." Judging by the scheduled speakers, it should be enlightening.
Iran: "Western Ideology Has Become Passive"
President Obama's kinder, gentler approach to fighting Islamic extremism has been met with utter contempt in the Islamic Republic. Within hours of Mr. Obama's apologetic interview on Al Arabiya last week, President Mahmoud Ahmadinejad unleashed yet another anti-American tirade, accusing the U.S. of "crimes" against the Iranian people and demanding that Obama show proof of his willingness to "change."
"Those who speak of change must apologize to the Iranian people," the Iranian president said.
Following Ahmadinejad's lead, an Iranian spokesman reacted to President Obama's offer to negotiate with Iran by making this derisive comment yesterday: "This request means Western ideology has become passive, that capitalist thought and the system of domination have failed" (emphasis mine throughout).
Such predictable reactions may be dismissed as posturing. But it is the weakness that Tehran perceives in U.S. policy that is giving it this confidence. It certainly doesn't put the U.S. in a prime position for negotiations.
For more on President Obama's interview on Al Arabiya, read what we wrote here. Also, be sure to read Charles Krauthammer's take here. In response to President Obama's wish to "restore" the "same respect and partnership that America had with the Muslim world as recently as 20 or 30 years ago," Krauthammer observes,
In these most recent 20 years—the alleged winter of our disrespect of the Islamic world—America did not just respect Muslims, it bled for them. It engaged in five military campaigns, every one of which involved—and resulted in—the liberation of a Muslim people: Bosnia, Kosovo, Kuwait, Afghanistan and Iraq.The two Balkan interventions—as well as the failed 1992-93 Somalia intervention to feed starving African Muslims (43 Americans were killed) —were humanitarian exercises of the highest order, there being no significant U.S. strategic interest at stake. In these 20 years, this nation has done more for suffering and oppressed Muslims than any nation, Muslim or non-Muslim, anywhere on Earth. Why are we apologizing?
Good question.
Recycling Failure
The United States has been engaged in the current round of talks with North Korea for five years. Once again, North Korea has shown it will not give up its nukes easily. Though an agreement was made in the latest round of six-nation talks, North Korea has not dismantled its nuclear weapons program. Referring to when North Korea "disabled" its Yongbyon nuclear facility in 2007, only to threaten to reverse the process, former U.S. ambassador to the United Nations John Bolton wrote, "This ploy is yet another example of the North's consistently successful negotiating tactic of selling the same concessions again and again for higher and higher prices." With a new president in the White House, once again North Korea will try to sell concessions that it has already sold—hoping for a higher return.
America is trying to use the same flawed strategy to prevent Iran from developing nuclear weapons. As Benjamin Franklin once said, "The definition of insanity is doing the same thing over and over and expecting different results." It hasn't worked in North Korea; it won't work in Iran.
Redefining "Victory" in Afghanistan
Even as the U.S. plans to double its troop commitment to Afghanistan this year, the new administration is already lowering its expectations, the Washington Times reports. President Obama is "redefining victory in a war that his closest military and foreign-affairs advisers say cannot be won on the battlefield," the Times observes.
Vice President Biden said the mission has not received enough support from world nations, and as a result, the country is sliding back into Taliban control. The Taliban is now the strongest it has been since the U.S. first invaded the country. The insurgents have achieved a measure of success by "relying on the classic insurgent tactics of ambush, assassination and anonymity to tie up a vastly superior U.S. and nato force of some 60,000."
Yet, instead of ramping up its retaliatory response, the U.S. appears to be aiming to scale back its ambitions in the region. Washington's new definition of victory, according to the report, "will be measured by small, local gains in security and governance that give Afghans a reason to reject the efficiencies and protection offered by the Taliban insurgency."
Astonishing. The pride America once had in its awesome power has plummeted so low that we are now dumbing down the definition of what it means to actually win.
Go back and read what we wrote in 2003: "Why We Cannot Win the War Against Terrorism."
Turkish-Israeli Verbal Clash Over Gaza
In an impassioned hour-long debate on Thursday, Israeli President Shimon Peres fervently defended Israel's recent actions in Gaza as Turkey's enraged prime minister looked on. After Peres concluded his remarks, Prime Minister Erdogan insisted on giving a rebuttal, but was cut short by the moderator, prompting Erdogan to storm off stage while hurling an insult in Peres's direction.
"You kill people," Erdogan said.
The next day, upon arriving in his home country of Turkey, Erdogan received a hero's welcome for standing up to Israel and walking out on Peres.
As Joel Hilliker pointed out in a recent column, Turkey is increasingly embracing its Muslim identity—and revealing its true feelings toward its "ally" Israel. He wrote, "Turkey has shifted from being a hedge against those enemies to actually supporting them. This is a grave loss for Israel. Nothing makes this clearer than does the Gaza conflict."
"Precious Little Reason for Optimism"
The Economist sounds awfully gloomy in its article "The Economy: Even worse than it looks." It says,
It is a measure of the prevailing gloom that the worst economic performance in 26 years could still be described as better than expected. Real gross domestic product fell at an annual rate of 3.8 percent in the fourth quarter, below the decline of 5 percent or more that many economists had anticipated.However, there is precious little reason for optimism. Almost all the unexpected growth came from a small rise in business inventories. This is almost certainly because firms did not reduce production quickly enough to keep pace with slumping orders. To get inventories back in line, more production cuts in the current quarter are likely. Morgan Stanley had expected gdp to fall by 4.5 percent in the current quarter, but now thinks it will fall by 5.5 percent.Other details are no less grim. Consumer spending sank at a 3.5 percent annual rate, similar to its third-quarter drop, despite a big rise in real after-tax income, thanks to the huge drop in petrol prices. Spending and incomes went in opposite directions because once-profligate consumers are now trying to save more. They put aside 2.9 percent of their income (after tax) in the fourth quarter, the highest rate since the beginning of 2002. They are doing so either by choice, because retirement savings have been devastated and they fear losing their jobs, or by necessity, because it has become so difficult to borrow.
These trends cannot and will not be reversed through deeper debt and more money printing, as the new White House is trying to do. Biblical prophecy shows that the Economist is dead right: There is little cause for optimism, because unlike past economic downturns, America won't be coming out of this one. To understand, read what we wrote four years ago: "Speeding to Economic Armageddon."
Russian Orthodox and Catholics on the Road to Reconciliation
Metropolitan Kirill, interim leader of the Russian Orthodox Church, was overwhelmingly elected patriarch last week, succeeding Moscow Patriarch Alexy ii. Kirill is "seen as a modernizer who could seek a historic reconciliation with the Vatican," according to the Washington Times.
For 20 years, Kirill was the head of the external relations department of the world's largest Orthodox Christian church, "making him point man for ties with the Roman Catholic Church." He met with Pope Benedict xvi at the end of 2007.
Kirill has "also promoted unity with the Roman Catholic Church against the secularism and immorality he says threatens societies across Europe." If Kirill wishes to heal the 1,000-year schism within the Catholic Church, he will surely find a willing partner in the ambitious Pope Benedict. As we have previously written,
Benedict is literally making a career out of re-acquiring Catholicism's daughter churches. However, no matter what is on the table for discussion, one dogma will remain the same: Everybody obeys the pope.As a result of these ecumenical maneuverings—resulting in Orthodox, Anglican and Protestant daughters being welded back into the universal church—look for papal authority not to weaken but to ultimately increase even further than it has already.
Elsewhere on the Web
As global audiences flock to see Valkyrie, a movie based on one man's plot to assassinate Adolf Hitler, Dr. Lamont Colucci opined in the Washington Times Friday that a more relevant and worthwhile movie for our times would be one highlighting the spirit of appeasement that satiated Britain and the West during the 1930s and facilitated the growth of Hitler's Nazi beast. "As we usher in a new chapter for American foreign policy," Colucci writes, "the new policy makers should take a long hard look at the consequences for weakness."
The threat of a pre-election terrorist attack in Germany before national elections in September is high, according to German intelligence. "We are seeing clear parallels to the situation in Spain," the president of the federal policy agency told the weekly newsmagazine Focus. He was referring to the terrorist strike in Madrid that immediately preceded elections in Spain and swung the vote left (read "The Spanish Connection" from the May 2004 Trumpet). If a similar attack happened in Germany, however, don't expect a similar outcome. Germany is already waking up to the threat from Islamic radicalism, and a terrorist attack could trigger a much stronger response than the terrorists would be bargaining for. The King of the South explains.
"There's a rumor going around that states cannot go bankrupt," German Chancellor Angela Merkel said recently in Frankfurt. "This rumor is not true." With bailout packages growing in size and number and currency depreciation inevitable, the threat of wholesale economic collapse of powerful nations continues to grow.
Southern Australia is experiencing its worst heat wave in 150 years. "At least 19 people have died, power has been cut to hundreds of thousands of homes and city transport systems have been brought to their knees as a record-setting heatwave continues to bake much of southeast Australia," reports the Australian. "These events are unprecedented," Victoria's energy and resources minister told the Telegraph yesterday. "In some respects, they are not unlike a natural disaster, impacting on a community like a flood or tornado."
And Finally …
The world truly has gone mad. A 15-year-old California boy was getting tired of hearing profanity—at school, in music and other entertainment, in public, so he started a No Cussing Club. The club, which suggests—not demands, but suggests—that people use euphemisms like "pickles," "barnacles" and "sassafras," currently has about 20,000 members. It also, amazingly, has a whole lot of enemies. Townhall.com reports that the boy, McKay Hatch, has
received over 60,000 negative e-mails, most of them vicious, some including death threats that have spawned police and FBI investigations. … Hatch says some people are going out of their way to curse him at school, on the Internet and on the phone. They send him pornographic magazine subscriptions. Not long ago, someone ordered $2,000 worth of pizza delivered to Hatch's house. Then came the death threats.Brent Hatch, the teenager's father, told reporters one death threat in particular crossed the line. "I was at the hospital with my wife, and we were visiting family, and some guy had called on my cell phone said, 'I know you you're gone, you're not there. I'm in front of your house, and I'm going to kill your family.'"
What motivates someone to issue a death threat to a 15-year-old who suggests people substitute curse words with "pickles"?