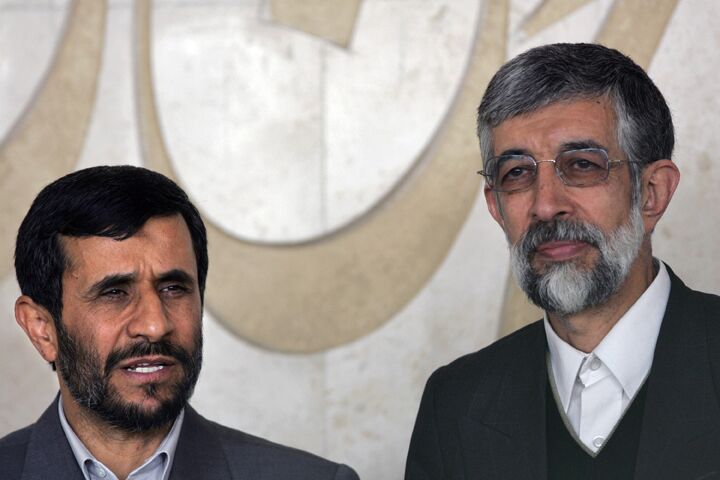 Egypt and Iran Stride Toward Full Diplomatic Ties
What does a forming Egyptian-Iranian alliance forebode for the Middle East?
Last week, Egyptian Deputy Foreign Minister Hussein Derar made the first official visit by an Egyptian official to Iran since diplomatic ties between the two countries were severed in 1979. On Wednesday, Derar met with Iran's foreign minister in Tehran to discuss bilateral relations between Egypt and Iran, as well as regional and international issues.
This meeting is further evidence of ongoing efforts between Cairo and Tehran to rejuvenate official relations, which were further damaged when Iranian-backed Khaled al-Islambouli assassinated Egyptian President Anwar Sadat in 1981.
But last week's discussions weren't the first indication of thawing ties. In May, Iranian President Mahmoud Ahmadinejad offered to restore diplomatic ties with Egypt, and on September 18, Iranian delegates met with Egyptian officials in Cairo, and both sides officially agreed to resume dialogue.
Since then, Egypt and Iran have continued talks and worked to expand trade with one another. Although full diplomatic ties have yet to be officially restored, there is no doubt the relationship is heating up. On Tuesday, the day before Derar's visit to Tehran, Ahmadinejad stressed that "Iran and Egypt are two brotherly nations." He noted that now that Egypt and Iran are enjoying cultural and economic relationships, only full political ties have to be restored to "pave the grounds for massive cooperation."
Iranian Parliament Speaker Gholam-Ali Haddad-Adel is scheduled to visit Cairo in late January and Ahmadinejad himself has expressed his desire to visit Egypt as soon as full diplomatic ties are restored. With all this friendly rhetoric flying and officials from both states busy scurrying back and forth, it's only a matter of time before full diplomatic ties are restored between Iran and Egypt.
Such an event would represent a sea change in the Middle East: It would augment Iran as the king of the region, perhaps complicate American foreign policy in the region, and strategically handicap Israel. Egyptian President Hosni Mubarak has been the primary force keeping Egypt secular and relatively moderate for the past generation. Yet, at age 79 and with failing health, the question of what lies ahead for Egypt is coming into sharper focus.
Trumpet editor in chief Gerald Flurry has prophesied for over 13 years that Iran would be the king of the Middle East, and that we would witness an alliance take place between Iran and Egypt. "Daniel 11:42 implies that Egypt will be allied with the king of the south, or Iran. … This prophecy indicates that there would be a radical change in Egyptian politics!" ("Why We Cannot Win the War Against Terrorism," November 2003).
Watch for this far-reaching change! For more on the significance of events in Egypt and the Middle East, read The King of the South.