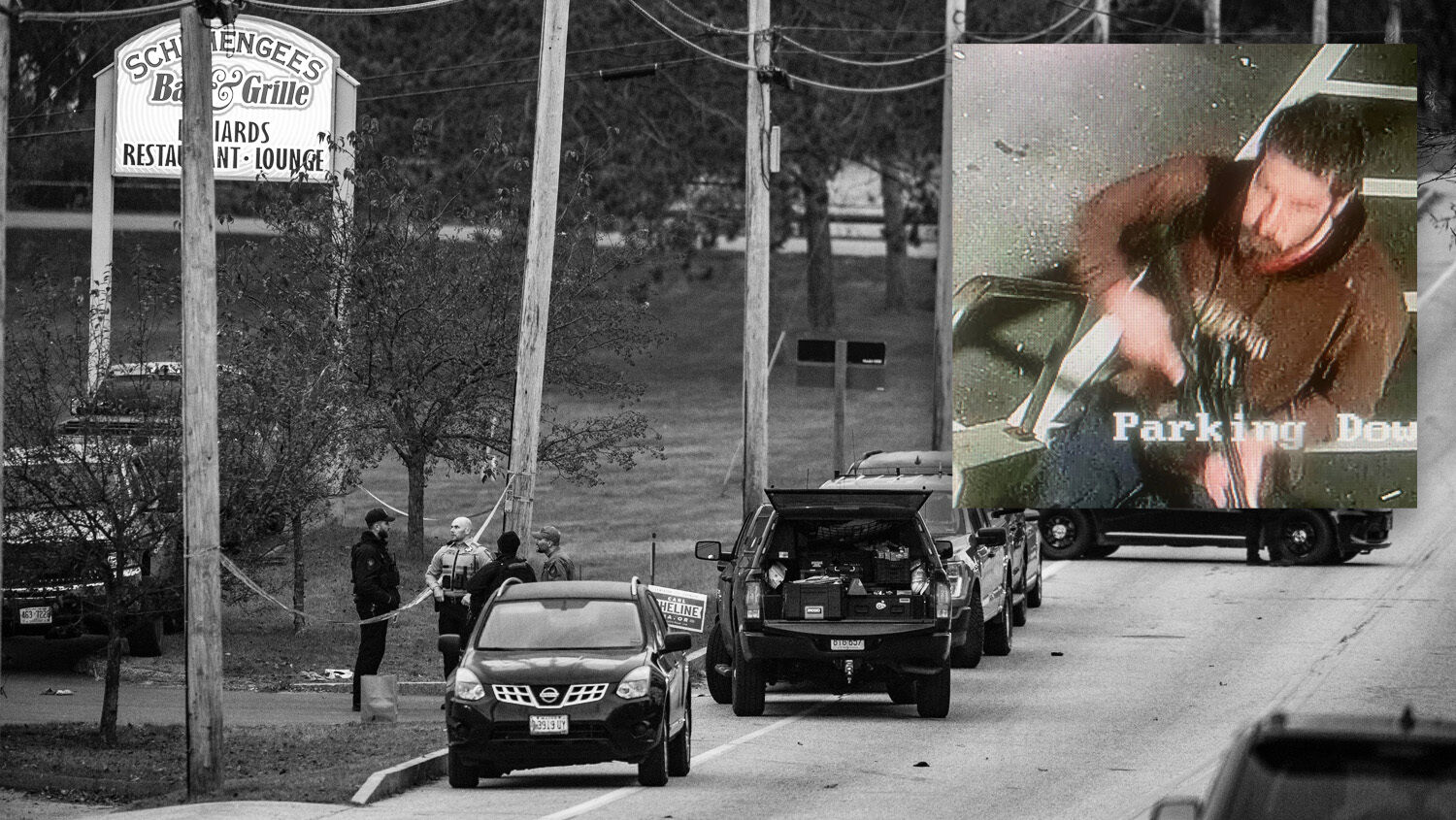 Maine Police Hunt for Mass Shooter
Police in Lewiston, Maine, are on the hunt for a shooter who opened fire at a local bar and bowling alley Wednesday night. At least 22 people were killed, dozens were wounded, and the death toll could rise. Residents of Lewiston and its neighboring cities, Lisbon and Auburn, have been told to remain home and lock their doors.
Hearing voices: Law enforcement officials are searching for Robert Card, a 40-year-old man from Bowdoin whom officials called a "person of interest" and said should be regarded as "armed and dangerous."
Card is a trained firearms instructor and member of the United States Army Reserve. He had been assigned to a training facility in Saco, Maine. During the summer, he reported that he had been "hearing voices and threats to shoot up" the military base. He was committed to a mental facility but was released after only two weeks.
The attack: Gunfire broke out shortly before 7 p.m. local time at two locations about four miles apart: a local bar and a bowling alley filled with a children's bowling league.
Police later found a white suv believed to be used by the suspect to drive to the town of Lisbon, seven miles southeast of Lewiston.
Today, local schools are closed and public events canceled.
Maine Public Safety Commissioner Mike Sauschuck told a news conference that "literally hundreds" of police officers are on the hunt for the suspected shooter. He said it is "a very fluid situation" and refused to give an official death toll.
Increasing violence: With 22 confirmed dead, this is already the deadliest mass shooting in the U.S. this year. The Gun Violence Archive reports over 500 mass shootings in America in 2023.
There is no doubt that gun violence is increasing. But why? Why is it becoming more dangerous to visit a local restaurant or to take your children to a bowling alley? To understand, read "The Motives for Mass Shootings."