'Choose Life'
The Trumpet Daily interviews Caroline Glick.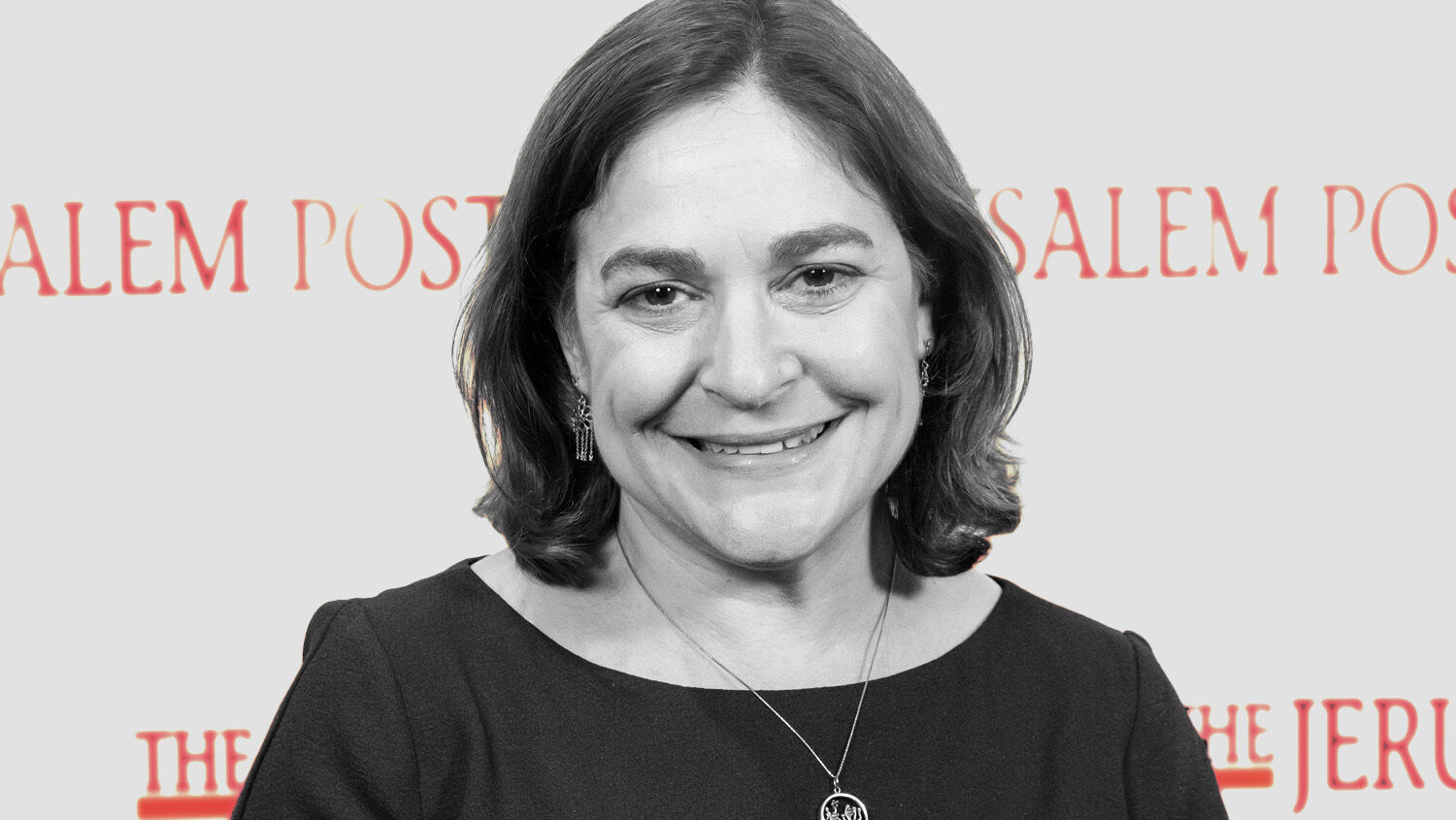 'Choose Life'
The Trumpet Daily interviews Caroline Glick.
oklahoma
After Hamas massacred Israeli families, I interviewed Israeli journalist Caroline Glick. We talked about the impact on Israelis, the security situation, and how these murders were made possible by Iran.
Glick was born in the United States and moved to Israel, where she has served as an Israel Defense Forces captain, Palestinian negotiator, senior researcher and lecturer. She has worked as an assistant to the Israel Antiquities Authority director and an assistant foreign policy adviser to the prime minister, among other roles. Her work has appeared in print and in person at Makor Rishon, Commentary Magazine, National Review, the New York Times, the Wall Street Journal, msnbc, Fox News and other publishers and networks in Israel and the United States. She currently writes for Breitbart News, Israel Hayom, the Jerusalem Post, Jewish News Syndicate and Maariv.
On October 2, Glick joined Trumpet Daily guest host Brent Nagtegaal to discuss Barack Obama's infamous "declaration of intentions" and transformation of American policy toward the Islamic world and Israel (theTrumpet.com/28299). At that time, 45 miles away, members of Hamas were premeditating the October 7 massacre. In the aftermath, on October 11, Glick joined me for another interview. The excerpt below has been edited for brevity and clarity.
I asked her first about the effect the attack was having on the Jewish population of Israel, which is only 7 million. She started by focusing on the positive.
Caroline Glick I've been living in Israel for 34 or 35 years, and I've been through many, many, many, many events in Israel that have unified the people in an extraordinary way. But I've never seen the kind of unity of purpose that we have today among the people of Israel. When I sat down with Brent, we were talking about the discord in Israel; that we were really riven by internal strife for the past year in a way that we had never seen before, with the left in Israel simply not accepting the legitimacy of the elections last year because they lost them. Hamas's butchery awoke a sense of belonging and solidarity and of shared fate among people who maybe had not felt it for years in the most profound way imaginable.
And we're all unified in our understanding that the enemy that we face doesn't want to defeat us in war, doesn't want to humiliate. They want to annihilate us. They are torturing the families of their victims. They have been calling up, using the personal cell phones of their victims, both the murdered ones and the ones that they're holding hostage in Gaza—their parents and their children and their husbands and wives—and bragging about how they're torturing and how they murdered and how they raped and how they're abusing their loved ones. Hamas is using Instagram and TikTok to flood these images of hostages in the faces of Israeli schoolchildren.
That's Hamas, and that's jihad. And all the people in the West, all the people in New York City and in Washington and in Tampa and in Chicago and in L.A. and so on in cities all over America and throughout the Western world that are demonstrating on behalf of [Hamas], all of the congressmen and women who refuse to condemn them or stand with Israel, they're supporting genocide. They're supporting sadism. They're supporting beheading babies. They're supporting mass rape [article, page 10].
Have you gotten a sense that Iran is going to be punished because of being the paymaster and helping with the planning and operation? After 9/11, there was unity of purpose for the United States, but we said from the beginning it was a bit misguided, because if the number one state sponsor of terrorism gets through the retaliation unscathed, are you really solving the problem?
It's right there that Iran approved this, directed this, funded it, etc. … The Biden administration was trying to hide Iran's role in the war because they want to maintain their pro-Iran policy. President Biden gave a very emotional speech last night in support of Israel, but he never mentioned Iran once in that speech.
What does Israel do after this latest chapter in Gaza?
You have to understand this is a jihadist organization. So long as it continues to exist in any form, it exists in order to rebuild its strength to attack us again. So Hamas can't be allowed to survive in any sort of coherent form.
Have you seen any discernible change in how left-wing media are approaching this story?
I'm a diplomatic correspondent at Channel 14, which is sort of our Fox News, and all of the other stations are very far to the left. There has been some change in their coverage because, like I said, we reached the geological foundations of the Jewish soul on Saturday. That's how bad this was. They've put on some Hamas propaganda and some horrible things, but by and large we're seeing a shift.
It has long been said that the Israeli media is essentially a psychological warfare operation against the people of Israel, but news consumers themselves never buy it, which is why their candidates almost never get elected. I think that we're seeing that same thing reflected now that the people are much more resolute and much more unified still than our media would like us to be.
What is the main message you want to get out to your followers?
We've seen a slide toward collapse of the Western world because, in large part, of this indoctrination of self-hatred that blames the Western democracies for all of the ills that plague it. And part of that has led to deep-seated uneasiness at making a distinction between good and evil and being able to identify evil when you see it and call it out for what it is, and stand with good. You know, we're commanded by God to choose between life and death, and to choose life. What is Hamas? It's a death cult. When you see women handing out candies in the streets because their sons died killing Jews, you're dealing with an evil society, and it's something that we all have to be repulsed by and that we all have to be united in confronting and defeating.
One of the things that I found … really extraordinary is the outpouring of support for Hamas that we've seen in the West. … And these jihadists are emboldened not just by the depravity of Hamas and its success in killing so, so many Jews in such a slaughter on Saturday: They're also emboldened by the meekness of the West. That the societies that they live inside of are not standing up to them and punishing them and turning them into pariahs if not jailing them for their material support for terrorism and their efforts to terrorize the people who live in their societies—Americans, Australians, British, French and so on and so forth. Student organizations on every campus, practically, in America are defending Hamas and attacking the Jews. You know this is a danger to every society, and so standing up with Israel today is also a way to stand up for Western civilization and to defend your societies against the scourge of jihad, which has been embedded inside of America. It has been embedded inside of Europe and throughout the Western world.
Watch the interview: theTrumpet.com/28325