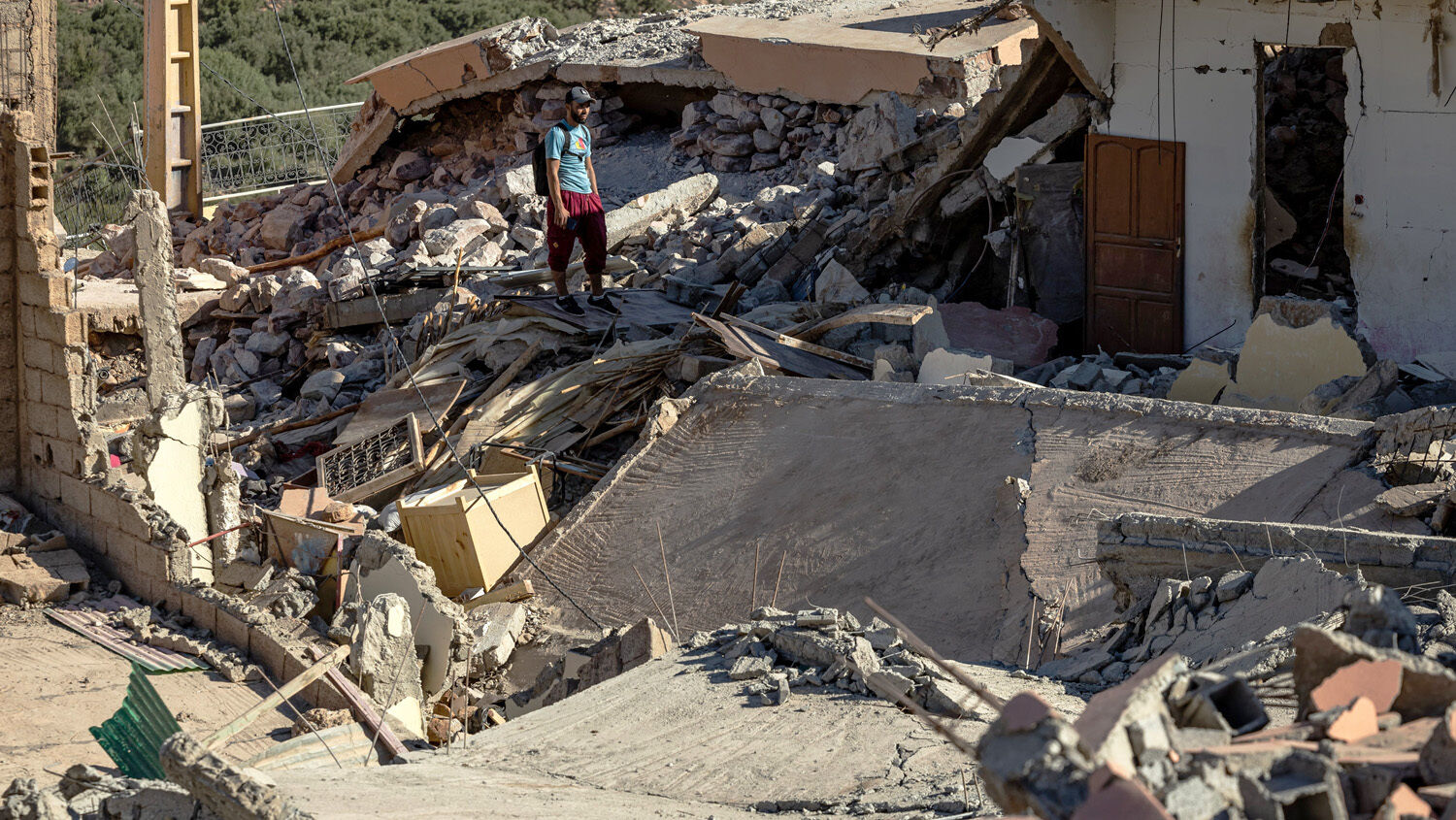 Deadliest Earthquake in 60 Years Strikes Morocco
A 6.8-magnitude earthquake shocked remote villages in Morocco late Friday, killing at least 2,122, injuring over 2,400, and causing widespread destruction. The quake struck just after 11 p.m., toppling homes and other buildings in some of Morocco's most hard-to-reach towns in the High Atlas mountains.
Residents were shaken out of their beds and forced to run out to the streets as their houses crumbled when the quake struck.
The problem is that where destructive earthquakes are rare, buildings are simply not constructed robustly enough to cope with strong ground shaking, so many collapse, resulting in high casualties.
—Bill McGuire, professor emeritus of geophysical and climate hazards at University College London
Rescue workers are still searching for survivors in the rubble, but their work is not easy. Many of the towns and villages near the epicenter of the quake are deep in the mountains. The areas have little resources, roads are narrow, and some places can only be reached by foot or by donkey.
Even in normal conditions, it would take people about three to four hours to get to a hospital that is comparatively well equipped. So you can imagine what it's like when those roads are blocked [by the destruction of the quake].
—Anja Hoffmann, head of the Rabat office for Germany's Heinrich Boell Foundation
Rescue workers are digging through the wreckage with their bare hands, and many individuals are sleeping in the streets while they wait for relief. Food, water and shelter are all in short supply.
On Saturday, September 9, Morocco declared three days of nationwide mourning following the earthquake. The nation has deployed its military to help lead search-and-rescue efforts, and 1,000 doctors have been mobilized, as well as 1,500 nurses.
Authorities say that after Monday night, the survival rate of those still lost will fall to 5 to 10 percent.
Why disasters? When disasters like this occur, it causes many to ask why. Why is such ruin allowed to happen? Anyone who believes in God should know that God has power over the Earth and its weather. He controls the winds, the storms and even the earthquakes.
[T]he Lord has his way in the whirlwind and in the storm, and the clouds are the dust of his feet. He rebuketh the sea, and maketh it dry, and drieth up all the rivers …. The mountains quake at him, and the hills melt, and the earth is burned at his presence, yea, the world, and all that dwell therein.
—Nahum 1:3-5
So why does a loving God allow disasters like these to strike? People have debated this for centuries, but the Bible has answers.
Learn more: Read our booklet Why 'Natural' Disasters?