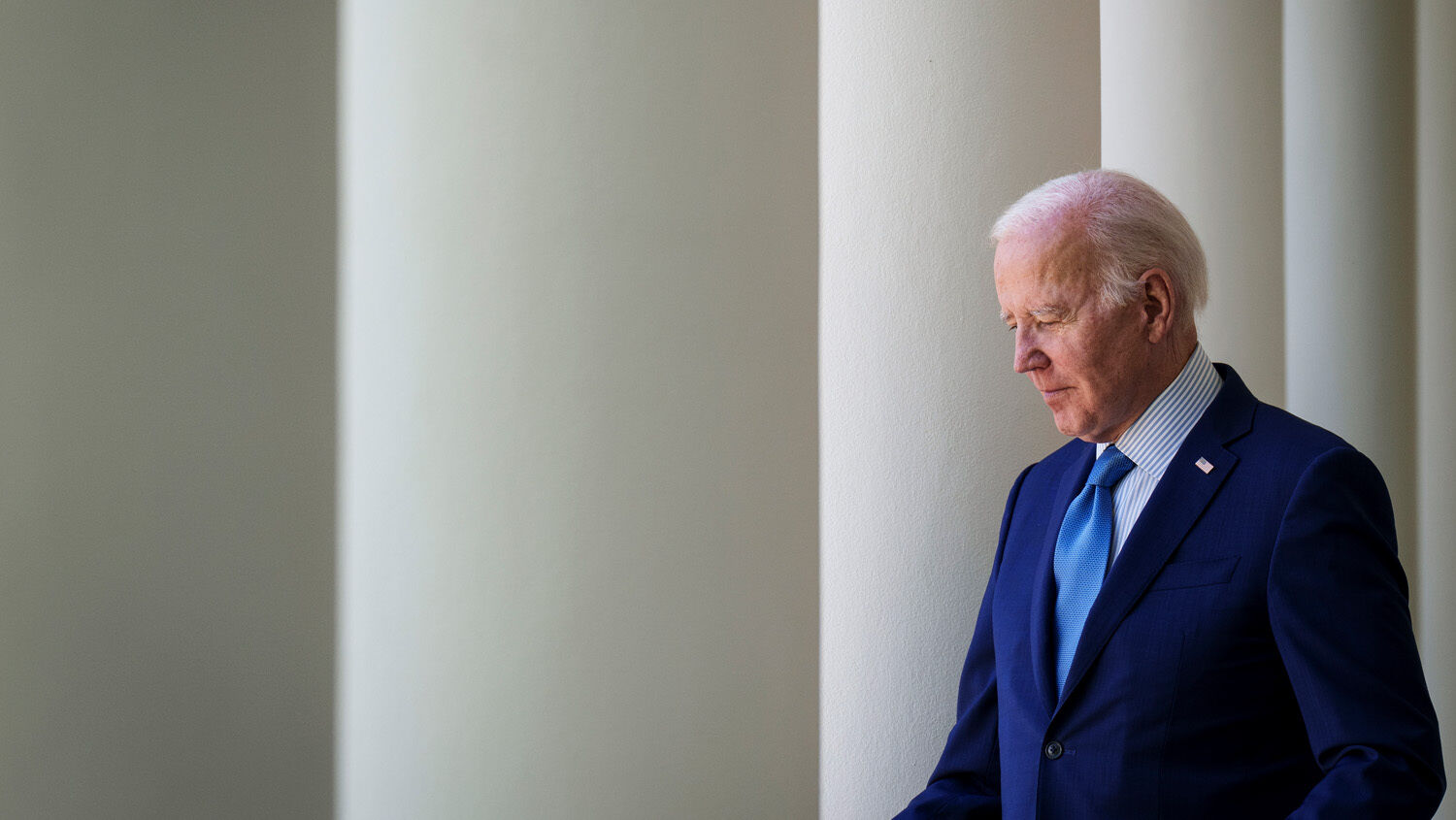 'Horrible News, Horrible for Joe Biden'
Two thirds of Americans believe reelecting Biden would be a disaster for the United States.
Cnn continues to be in its own headlines as news broke today that it is firing its chairman and chief executive officer after only a year. It remains to be seen what direction cnn's new leadership will take it, but before Chris Licht left, cnn actually reported some facts about Joe Biden.
"Horrible news, horrible for Joe Biden, in our new cnn poll," cnn anchor Jake Tapper said on May 26. "While the president leads his Democratic competitors by a huge margin, two thirds of all of the American people surveyed, 66 percent of the public, say that a Biden victory would either be a setback or a disaster for the United States." Only about 35 percent of Americans had a favorable opinion of Biden, while 57 percent had an unfavorable opinion. And this is at cnn, which is famous and infamous for its bias in favor of Democrats.
It appears that Americans are finally waking up and turning against the Biden regime. A supermajority of respondents to the cnn poll said that more Joe Biden would be either a setback or a disaster.
A May Associated Press-norc Center poll found that 66 percent of Americans disapprove of Biden's stewardship of the economy, and 67 percent of Americans disapprove of his handling of the border crisis. Most also disapprove of Biden's handling of crime, gun policy and student loans.
Joe Biden has been used to push through a disastrous agenda, but that may be about to change. The agenda won't change. The fundamental transformation won't change. The real power behind the scenes won't change. But Biden's involvement as pretend president might.
Susan Rice announced in April that she would resign as domestic policy advisor to Joe Biden. The next day, Biden announced his candidacy for reelection as president. This was probably not merely a coincidence.
Who is really running the presidency? A lot of Americans are asking that at this point. Many assume that—whether or not he obtained his power legally—Joe Biden is in charge. Many recognize that Biden's mental and physical faculties are failing, and a number have said that it is actually Susan Rice who has been the "shadow president," staying out of the headlines but making policy decisions just as much as, or more than, Biden. But Rice is not the power behind the puppet. The real shadow president is Barack Obama.
Obama, who declined to move out of Washington, D.C., after he left the presidency, has been exerting control on high-level Democrats and others. When Biden moved into the White House, many "Biden people" were replaced with "Obama people," including Rice, whom he has kept in close contact for decades. Through Rice and others, it's Obama who has been attacking the presidency of Donald Trump and running the illegal presidency of Joe Biden!
But now it appears that Obama is done with Biden. People are turning against Biden, which might be the cause of Obama moving on from Biden, or it might be the result.
House Oversight Committee Chairman James Comer recently said he may charge Federal Bureau of Investigation Director Christopher Wray with contempt of Congress for refusing to turn over a file regarding the Biden family's criminally corrupt business dealings in Ukraine. Obama endorsed Biden as a 2024 presidential candidate, even though Biden's reelection campaign since his underwhelming announcement has been virtually nonexistent. And rather than speak out to defend Biden on some of these criminal accusations, he has kept silent.
Comer says an informant file that he is seeking from the fbi links Biden to a $5 million bribery scheme, but Wray has ignored the subpoena. He does not want the public to know about the Biden crime family's corrupt dealings with Burisma, a corrupt Ukrainian energy company. Congress may have to intervene to get these documents released. Obama's powerful "deep state" allies may try to stop such congressional intervention, but if they fail, Obama will likely make Biden take the fall for any exposed corruption and then back a new candidate.
Right now, Robert Kennedy Jr. and Marianne Williamson are the only notable Democrats running against Biden for the Democratic nomination. But there is still plenty of time for Susan Rice, Michelle Obama or some other Democrat to throw his or her hat in the ring should Biden be removed from office due to a congressional corruption probe or other means.
Joe Biden's first term has really been Barack Obama's third term, so Obama will do whatever it takes to keep hold of the levers of power. Donald Trump has consistently insisted that the 2020 election was stolen. Former Deputy National Security Advisor K. T. McFarland warned recently that the deep state is preparing to rig the 2024.
A prophecy in 2 Kings 14:28 says, "Now the rest of the acts of Jeroboam, and all that he did, and his might, how he warred, and how he recovered Damascus, and Hamath, which belonged to Judah, for Israel, are they not written in the book of the chronicles of the kings of Israel?" My father, Trumpet editor in chief Gerald Flurry, writes in his book America Under Attack that this prophecy is actually about Donald Trump warring to recover a stolen election. Together with Amos 7:8, this scripture shows that Trump will regain office, but every indication is that it will be a struggle. If Biden's anemic candidacy makes a 2024 victory all too easy for Trump, Obama may replace Biden or resort to other efforts, constitutional and unconstitutional.
The latest polling results may be "horrible for Joe Biden," but Americans need to wake up to the fact that this particular senile man has very little to do with the active destruction of America! There is indeed a shadow president, and his name is Barack Hussein Obama.
To learn much more about Barack Obama's transformation of America, order your free copy of the brand-new hardcover edition of America Under Attack, by Gerald Flurry.