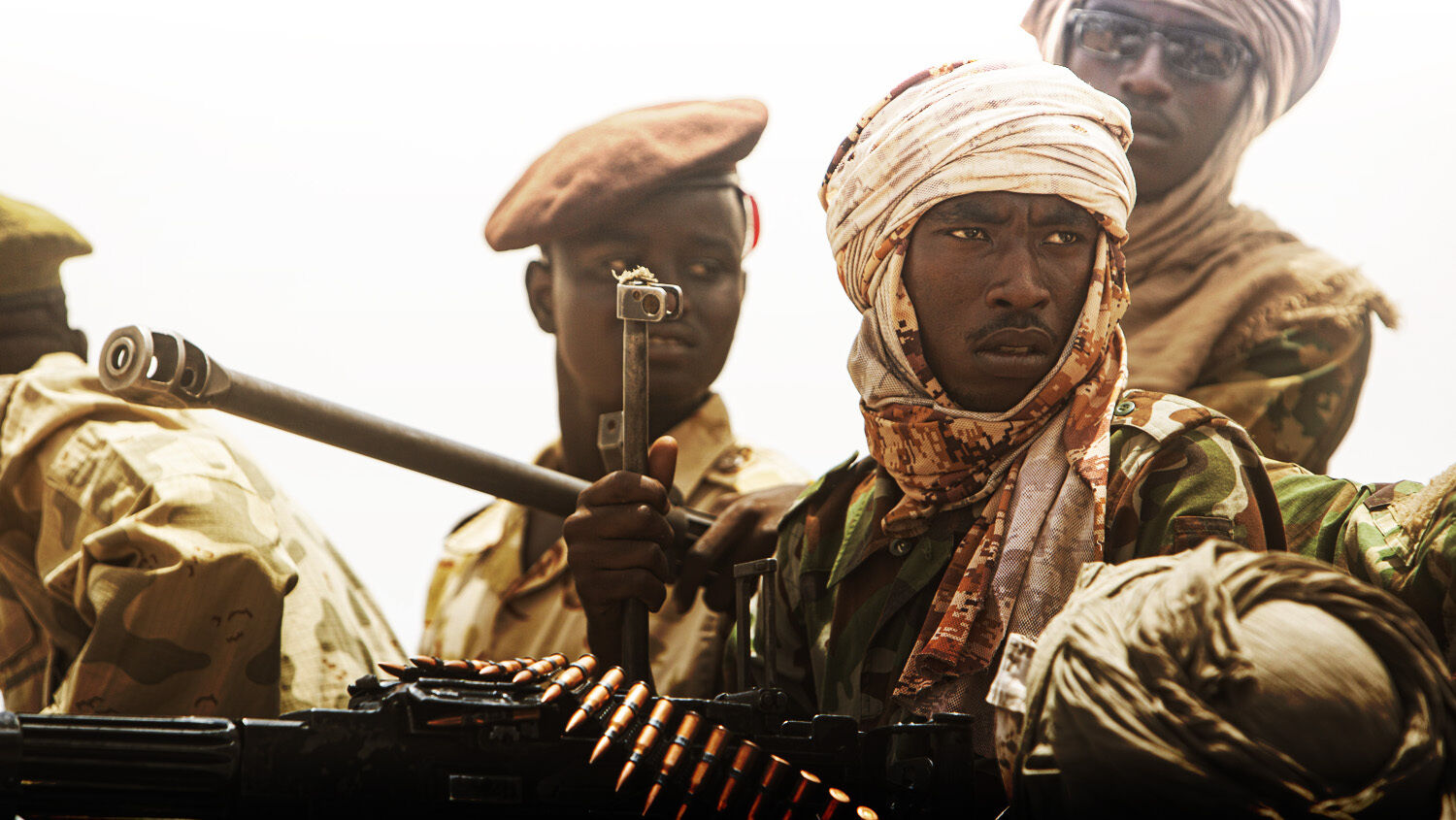 Is North Africa Europe's Next Crisis?
Sudan seems set to be the world's latest crisis point. Thousands have fled the capital as Sudan's main ruling factions trade blows.
Sudan's army and the paramilitary group the Rapid Support Forces (rsf) worked together to seize power in a coup in 2021. Now their relationship has fallen apart as the two fight over who will be the ultimate authority in the country.
Hundreds have been killed so far. Much of the fighting is taking place in remote regions of Sudan, so that number may actually be more. It could get brutal. The rsf is the successor to the infamous Janjaweed militias, whose brutal campaign in Darfur, called a genocide by the United States, killed hundreds of thousands.
It could also spread. Egypt has sent pilots and warplanes to the Sudanese military, according to a Wall Street Journal report citing anonymous sources. These sources also claim that Khalifa Haftar, commander of a faction in Libya, has sent at least one planeload of supplies to the rsf. Russia's infamous Wagner group is also accused of backing the rsf.
Foreign diplomats have also been attacked. The European Union's ambassador was assaulted in his home, while the U.S. ambassador's convoy came under attack.
And this is not the only large-scale conflict in North Africa. In Mali, terrorist groups pledging allegiance to the Islamic State and al Qaeda are making gains. And Libya could easily reignite.
Just over a week ago, the Islamic State in the Greater Sahara made some important gains. After months of fighting, they took the village of Tidermene, Mali, 50 miles from the regional capital of Menaka. Crisis monitoring group acled said that in March 2022 the group launched an attack of "an unprecedented scale," which is still moving forward.
Al Qaeda-linked Jama'at Nasr al-Islam wal Muslimin is also fighting in the area. The two terrorist groups fight each other as well as the government.
They're turning to things like cattle raiding to fund their fight, stealing 130,000 cows in the central region of Mopti in 2021. Terrorist groups also get money from drug trafficking, kidnapping and gold mining. But stealing cows is one of the most consistent sources of cash.
Locals feel abandoned by Mali's government, saying it has done little to fight the terrorist group or send aid.
But the attacks are starting to hurt even the central government. Today, the president's chief of staff and three others were killed in an ambush. It's not yet clear who carried out the attack.
New German Defense Minister Boris Pistorius visited Mali and Niger last week. Mali has been Germany's largest overseas military mission. But the junta that took power in 2020 has moved closer to Russia, so Germany is shifting its focus to Niger.
All these conflicts could have a direct effect on Europe.
Across the Sahel region, an estimated 1.3 million people have been forced to leave their homes since the beginning of last year.
Italy declared a state of emergency last week because of the number of migrants arriving. Over 31,000 have arrived so far this year, compared to nearly 8,000 over the same period last year.
If things get worse, Europe could be headed for another migrant crisis. The 2015 crisis transformed European politics in a way that is still being felt today. Another incarnation would threaten not just European leaders but European democracies.
Russia's invasion of Ukraine has also given Europe an even stronger reason to care about the area. North Africa is a top candidate to replace Russia as a source of energy.
Italian Prime Minister Giorgia Meloni, in particular, has traveled the region, forging energy deals with companies in Libya, Algeria and Ethiopia.
One of the most ambitious long-term plans is the Trans-Saharan gas pipeline, which would take gas from Nigeria to a hub in Algeria, from which it would be distributed to Italy and Spain. The route would go through Niger and close to some of the fighting.
North Africa is destabilizing, and Europe has some very good reasons to step in and stabilize it.
"Northern Africa is turning into a battleground with enormously important prophetic implications," wrote Trumpet editor in chief Gerald Flurry in the April 2013 Trumpet issue.
Daniel 11 describes a clash between a European "king of the north" and a radical Islamic "king of the south." The inclusion of countries like Libya and Ethiopia in these prophecies shows that much of this clash takes place in North Africa.
That clash is building right now.
Mr. Flurry recently updated his booklet The King of the South. This is your guide to understand prophetic events in this critical and volatile region of the world. It will help show you exactly why the king of the north spoken of in Daniel 11 refers to a united European power, and why the king of the south is radical Islam, led by Iran.
It will also show how these prophecies fit in with others in your Bible—helping you understand news in this region in the full prophetic framework. It explains why God allows the violence and suffering we see in this area, and how things are already building, right now, to a series of events that will end the suffering here forever.
You can read the new The King of the South booklet online, or we would be happy to send you a free print copy.