Exposing the Uniparty
The real battle is not Democrats versus Republicans. It is the uniparty versus Donald Trump.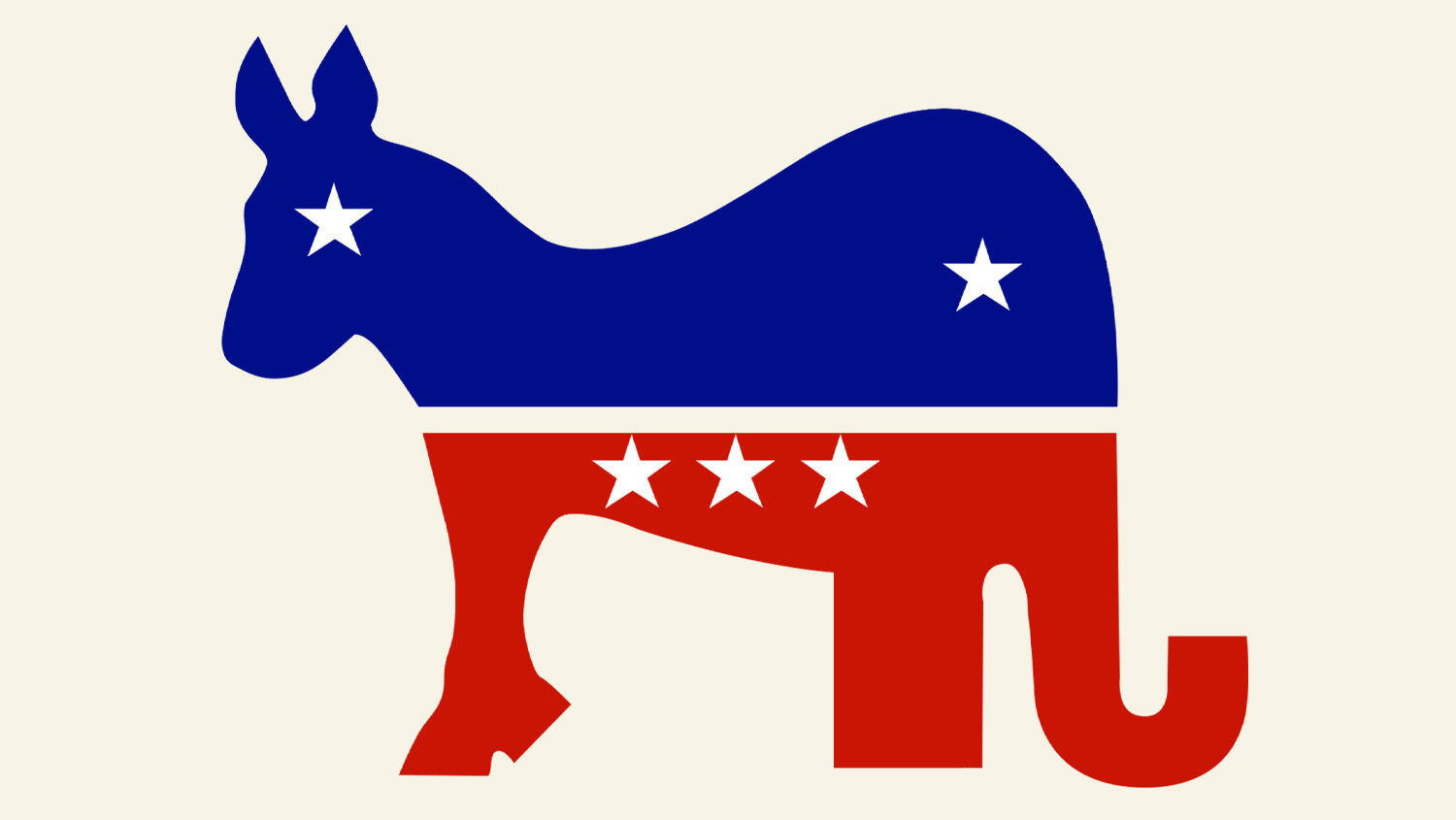 Exposing the Uniparty
The real battle is not Democrats versus Republicans. It is the uniparty versus Donald Trump.
America has been hijacked by a cabal of political elites operating its own agenda, regardless of which political party is formally in power. Americans have lost control of their government. This fact has become more and more apparent, including during the fight over the speaker of the House appointment in January.
For the last 100 years, the speaker of the House has been elected on the first ballot. This time, it took extensive negotiations, a near-fistfight on the House floor, and 15 ballots over four days—the longest and most contentious speaker election since the lead-up to the Civil War in the 1850s.
The opposition that stood in the way was a group of 20 "Make America Great Again" Republicans who demanded certain promises from the nominee, Rep. Kevin McCarthy. They wanted to be involved in certain committees; they wanted rules instituted by former Speaker Nancy Pelosi repealed in order to return more power to individual representatives as opposed to party leaders; they wanted to be able to introduce proposed amendments; they wanted representatives to have 72 hours to actually read bills before voting on them, and those bills to be limited to one issue rather than being "omnibus" aggregations of many different issues. They also wanted votes to address border security, to balance the budget, to limit the terms of members of Congress, to reduce spending, to block funding for an enormous expansion of the Internal Revenue Service, and perhaps most importantly, to establish a committee to investigate government agencies that have become weapons against the American people.
These are logical, reasonable, positive steps to inch America away from the edge of the cliff. And they would not have happened had these Republicans just gone along with the other 200 or so who were ready to vote for McCarthy and proceed with business as usual.
For generations, conservatives have put their hope in the Republican Party. But Democrats and so many Republicans in Name Only have been steamrolling constitutional representative government in the United States. They do not represent their voters; they reign over them!
Perhaps the biggest political takeaway from the past seven years is that the real battle in America is not Democrats versus Republicans. These are basically two parts of the same Big Government "uniparty." The real battle is the uniparty versus Donald Trump.
A prophecy in 2 Kings 14:26-27 speaks of a time when prophetic Israel (America and Britain) will have "no helper" and face being "blotted out." God prophesied that He would save the country, temporarily, by the hand of an end-time type of King Jeroboam ii. My father, Trumpet editor in chief Gerald Flurry, has identified President Donald Trump as this leader.
Those who resisted the business-as-usual appointment of McCarthy are largely Trump supporters, apparently the only ones willing to battle the uniparty. Bible prophecy indicates they will have more successes ahead. As my father wrote in his recent article "Ready for War," "The stage is set for one of the most dramatic fulfillments of biblical prophecy we have yet seen in our lifetimes" (theTrumpet.com/26447).
Republicans in Name Only
The only reason McCarthy was willing to make so many concessions for support from Trump-aligned "Make America Great Again" members of Congress is that he desperately needs it. As House minority leader, he could afford to ignore them, since Republicans could not pass any meaningful legislation anyway. Now that Republicans have a slim majority, he cannot afford to ignore them and their Freedom Caucus if he wants to get anything done. Their demands were reasonable—at least if you believe in constitutional government—they had a strong enough will, and McCarthy needed them. It is interesting that President Donald Trump endorsed McCarthy as speaker. The situation leaves McCarthy quite beholden to Trump, and he knows it.
"I do want to especially thank President Trump," McCarthy told reporters after eking out his victory. "I don't think anybody should doubt his influence. He was with me from the beginning. … He was all in."
Hopefully McCarthy follows through with his promises, but he is up against some firm opposition. Of the 222 Republicans in the 118th Congress, roughly 50 are members of the Freedom Caucus. Fewer than half of these had the courage to stand up and pressure McCarthy into adopting an America-first agenda. It is almost as if establishment Republicans wanted their own party to lose just to spite the pro-Trump Republicans.
After the Republican Party lost the Senate and only won the House of Representatives by a narrow margin, Republicans faced a choice: Focus on election integrity, or join the many who say it is time to "dump Trump." Many prominent Republicans are taking the second option. Media mogul Rupert Murdoch—owner of Fox News, the Wall Street Journal and the New York Post—is doubling down on the narrative that Republican losses are Trump's fault and that the party needs a new leader before the 2024 presidential election. The New York Post stated that "Trumpty Dumpty" couldn't build a wall, so he had a great fall. The Wall Street Journal reported that "Trump Is the Republican Party's Biggest Loser." Fox News still refuses to cover the existence of election-altering voter fraud.
This coverage makes it seem like the strategy of establishment Republicans was never to win the election. Rather, the strategy was to throw the election as a means of destroying Trump. Senate Minority Leader Mitch McConnell's political action committee spent vast sums of money supporting anti-Trump Republicans like Lisa Murkowski, but next to nothing supporting pro-Trump Republicans like Blake Masters. It is becoming crystal clear where everyone in the Republican Party stands.
Trump wasn't even on the ballot last November, but he was the only big-name Republican campaigning. You didn't see McConnell or Glenn Youngkin holding rallies. They were content to kick back and let Trump do all the work in hopes that they could blame him for losses they did nothing to prevent. Moderate Republicans are not as different from radical Democrats as they like to present themselves. It is their apathy that enables members of the uniparty and especially the radical leftists to fundamentally transform America.
Omnibus Spending
Even before the Freedom Caucus started turning up the heat on McCarthy, he promised that if Americans voted Republican, he would rein in government spending. But after Americans delivered Republicans a 10-seat majority, 18 Republican senators and nine Republican representatives voted for a ludicrously large, irresponsible, liberal $1.7 trillion omnibus spending bill. This 4,155-page bill is split between $858 billion for defense programs and $787 billion for non-defense discretionary programs. It increases discretionary spending by $200 billion and contributes to a $1.2 trillion deficit.
The bill funnels millions of dollars to climate groups and to radical groups indoctrinating people with gender ideology. It also hobbles the Republican House for a year, preventing it from restraining spending and enabling Americans to build prosperity. Fox Business host Larry Kudlow said Republicans betrayed their voters by passing the bill.
Reports from the Congressional Budget Office reveal trillion-dollar deficits as far as the eye can see, and no one except for a few members of the Freedom Caucus seems concerned. Such fiscal policy will lead to America's demise when the day of reckoning comes, when America needs to start borrowing money to pay the interest on the money it has already borrowed. Such an enormous debt is sinful (Psalm 37:21; Proverbs 13:22). As Nathanael Blake at the Federalist worded it, "Federal deficit spending is not like going into personal debt. It is like Grandma going on a binge with her grandchildren's credit cards. It is parents signing away their children's future for some government handouts now" (Feb. 12, 2018).
The handwriting is on the wall. America is headed for a crisis worse than the Great Depression because the uniparty refuses to make sacrifices for the future and prioritizes its own power over all else. Some Democrats actually want to collapse the United States economy so they can crash the free-market system completely and build a socialist economy and government on its ashes. This is becoming clearer and more imminent, and Republicans are still too weak-willed to do anything about it. They talk big about fiscal responsibility, then vote for the omnibus bills anyway.
And as if the financial suicide of the world's greatest economy wasn't enough, the omnibus bill also ensures that the future president will not be able to fix the problem. In this rambling, pork-filled aggregation of new laws was an Electoral Count Reform Act to replace ambiguous provisions within the Electoral Count Act of 1887. It prohibits the vice president from refusing to certify electoral votes tallied by Congress. This act was specifically designed to prevent another scenario like the one that almost happened on Jan. 6, 2021, when maga Republicans asked Vice President Mike Pence to refuse to certify the election until serious allegations of the election being stolen were investigated.
Ready for War
The evidence is overwhelming that both Democrats and establishment Republicans are trying to prevent Donald Trump from ever holding public office again. They do not care what the American people want or say, because they believe their will is law.
That is why military historian Victor Davis Hanson believes America no longer has a form of government where the people rule themselves through their elected representatives. "I don't think we're a republic anymore," he told Mark Levin. "I would say that we're in a transition to a radical democracy. And by that, I mean that what anybody wants to do on any given day, if they have the power or the votes, they do it. So we don't respect immigration law; if people in the administration want to get rid of it and make the border open, they do it. If you want to have a warrant for a particular fbi operation, you can find a judge and you do it. [I]f you have an agenda, and you feel you have elected power, you don't respect any guardrails or prohibitions that constitutional republic set up to prevent the abuse of power" (Aug. 14, 2022).
This is a shocking yet accurate description of today's America. Apathetic Republicans are standing aside as radical Democrats push a Communist agenda and weaponized intelligence agencies prosecute the few people with the courage to stand up and fight.
The prophetic picture in 2 Kings 14:26-27 is playing out vividly in America today: "For the Lord saw the affliction of Israel [America, prophetically], that it was very bitter: for there was not any shut up, nor any left, nor any helper for Israel. And the Lord said not that he would blot out the name of Israel from under heaven: but he saved them by the hand of Jeroboam the son of Joash."
The country has no helper! "Satan certainly has a lot of help!" my father wrote in his January Trumpet cover story, "Ready for War." "But 2 Kings 14 shows that there is no helper for Israel. [MyPillow ceo Mike] Lindell is so committed to exposing election fraud, he nearly lost his corporation. You don't find many people willing to make sacrifices like that. But he doesn't have any real power. There is no helper—no real power coming to the aid of President Trump and of America. There's no helper there, except God! God sees everything that is happening. And these criminals are going to run up against someone they have never faced before. God is going to save Israel—otherwise Barack Obama would blot out the name of Israel!"
Despite the overwhelming power of the legislative-branch uniparty, in addition to the enormous executive-branch "deep state," the war to recover the stolen election is about to intensify. The fact that Donald Trump was able to pressure Kevin McCarthy into adopting an America-first platform may indicate he has more power than people realize. So keep watching the fireworks in Congress. We obviously do not know precisely how this will unfold, but you can be sure that Trump won't go away until he has fulfilled the role God is using him for.
But each of us also needs to know that it is not enough for us to recognize the evil being perpetrated by the radical left. Nor is it enough to put your faith in Donald Trump, the modern Jeroboam. You must have faith in—and repent toward—the God who used Mr. Trump in the first place and is about to use him again.