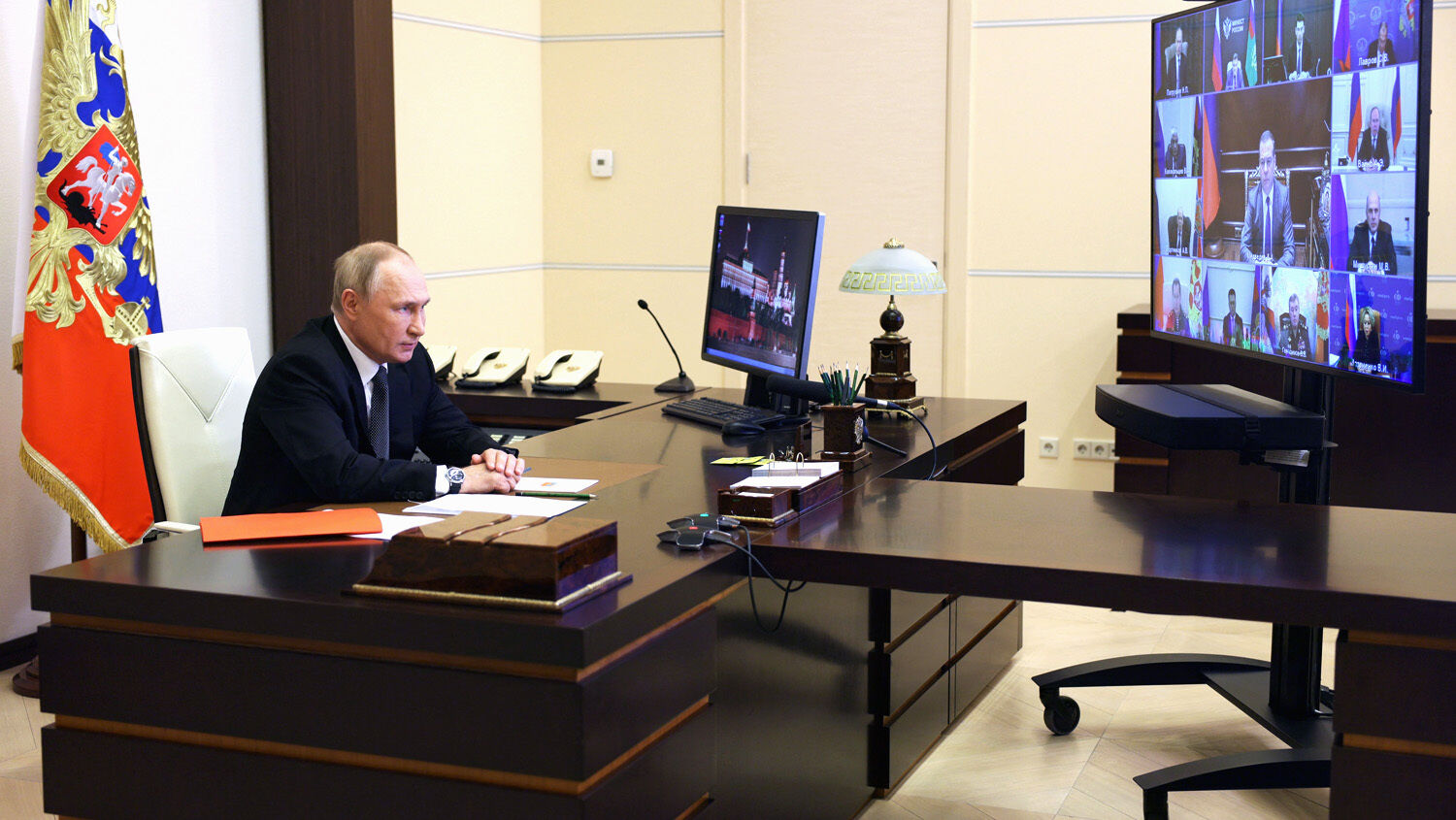 Putin Declares Martial Law in Ukraine
Russian President Vladimir Putin declared martial law in four annexed Ukrainian territories on October 19. This new step means Putin can ban public gatherings and travel, set curfews, censor information and legally seize civilian resources in the regions of Donetsk, Kherson, Luhansk and Zaporizhzhia.
Max Bergmann at the Center for Strategic and International Studies explained that martial law is "the suspension … of the rule of law. It allows the military to seize civilian assets, buildings, deploy resources as needed. And essentially enables the military to call the shots."
Dmitry Peskov, a Kremlin spokesman, said on October 18 that since Moscow now views the annexed regions as part of Russia, they fall under Russia's nuclear umbrella. This means Russia is willing to use its nuclear weapons to assert its will in them. Peskov told reporters: "All these territories are inalienable parts of the Russian Federation, and they are all protected. Their security is provided for at the same level as [it is for] the rest of Russia's territory."
Ukraine does not share this view. Mykhailo Podolyak, an adviser to Ukrainian President Volodymyr Zelenskyy, said the latest step taken by Russia "should be considered only as a pseudo-legalization of [the] looting of Ukrainians' property."
Putin annexed these four areas on September 30, declaring: "People living in Luhansk and Donetsk, Kherson and Zaporizhzhia are becoming our citizens. Forever."
Later in the same speech, he said:
In 1991, at Belovezh Forest, without asking the will of ordinary citizens, representatives of the then-party elites decided to destroy the ussr, and people suddenly found themselves cut off from their motherland. This tore apart and dismembered our nation, becoming a national catastrophe …. There is no Soviet Union; the past cannot be brought back. And Russia today does not need it anymore. We are not striving for this.
Putin claimed to have no desire to revive the Soviet Union, but he clearly laments its fall. In 2005, at the beginning of his second term as president, he called the ussr's collapse the "greatest geopolitical disaster of the century."
Trumpet editor in chief Gerald Flurry highlighted Putin's statement in our October 2008 magazine: "He is trying to resurrect the Soviet empire. He may not want to exercise the kind of brutality of some of his predecessors, but he certainly is intent on using whatever power is necessary to secure his country's resources! When this former kgb agent calls the Soviet collapse a 'disaster,' you have to believe he is going to do something about it!"
After Russia attacked Georgia—a former Soviet Union state—Mr. Flurry wrote: "This was the first military strike of a rising Asian superpower—and there will be more!" Since then, Putin has reached into Ukraine, Belarus, Armenia, Azerbaijan and other nations previously part of the Soviet Union. How did Mr. Flurry know the attack on Georgia in 2008 was only the beginning of Putin's plan to resurrect the Soviet Union? Read his booklet The Prophesied 'Prince of Russia' to find out.