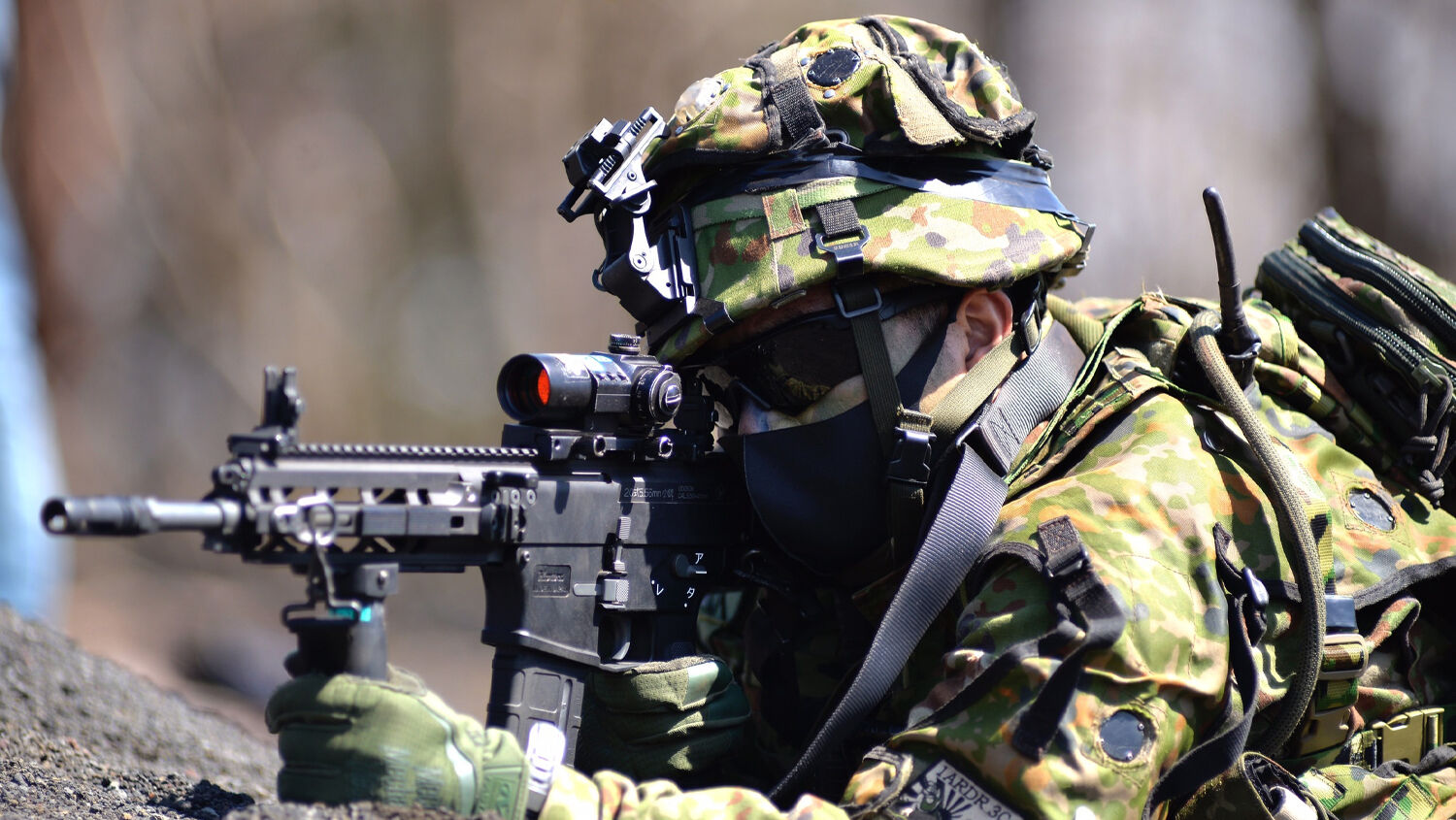 Japan Is 'Determined' to Increase Defense Capacity
Air raid sirens sounded in Japan on the morning of October 4 as a North Korean ballistic missile passed directly over the country for the first time in five years. Train services were put on hold and the government warned citizens to take shelter.
United States Secretary of State Antony Blinken called the foreign ministers of both Japan and South Korea. According to the U.S. Department of State, Blinken "underscored that the U.S. commitment to the defense of the [Republic of Korea] and Japan remains ironclad."
But Japan is tired of relying on the United States for its defense. The New York Times reported that Japan's foreign minister, Yoshimasa Hayashi, told Blinken Japan is "determined" to increase its defense capacity. Narushige Michishita, a professor of international relations in Tokyo, said the missile alerts will benefit the Japanese lawmakers "who are advocating for a big increase in the defense budget and a more proactive defense policy."
Japan was already seeking to bolster its military might. The latest threat from North Korea just adds to its urgency.
On August 31, the Japanese Ministry of Defense made its largest budget request ever, breaking the record for the 11th time in a row. They proposed a budget of 5.59 trillion yen (us$40.4 billion) for the fiscal year 2023. On top of that, the Defense Ministry asked for "unspecified" funding for over 100 special projects.
One project Japan has on the docket is building its biggest surface combatants since World War ii. Japan's latest Maya class destroyers are 557 feet long and 73 feet wide. The new warships are expected to be 690 feet long and 130 feet wide at the widest point. According to the U.S. Naval Institute, they will include "personnel accommodations … enhanced to enable long deployments on station around Japan." The Defense Ministry has not stated how much these ships will cost, but Japanese media reported the figure could be around $7 billion.
Japan also wants to possess 1,000 long-range cruise missiles, according the Japan News. Their current guided missile has a range of about 60 miles. They plan to modify it so it can be launched from ships or aircraft and reach targets over 600 miles away. This would enable them to hit North Korea and China.
These plans are concerning—they defy the constitution created for Japan after World War ii, which states: "Japanese people forever renounce war as a sovereign right of the nation and the threat or use of force as means of settling international disputes. … [L]and, sea and air forces, as well as other war potential, will never be maintained."
Japan was meant to remain a pacifist state, relying on America for its defense. Japan has shrugged off the restraints little by little, under the guise of "self-defense." Dr. Christopher Hughes, professor of Japanese Studies and International Politics, said: "Japanese policy makers no longer perceive … military dependence on the United States as a tenable strategy to respond to the defense and security challenges that Japan faces today."
Japan doesn't trust a weakened America. And a weakened America is happy to let Japan defend itself. After all, it is our ally. What is there to fear?
America has forgotten Japan's history of militarism. An increased military budget, massive warships suitable for long deployments, guided missiles capable of traveling hundreds of miles—these are not defensive measures. These are not the actions of a pacifist nation. If Japan switches allegiance—if it joins forces with China, Russia and other Asian nations against America—all this military might will be used against America. Is such an alliance possible?
Your Bible says it will happen.
Ezekiel 38 describes an alliance of Asian nations with Russia and China at the head. Verse 6 specifies that "Gomer" and "Togarmah"—ancient names for Japan—are part of this alliance. The Bible describes them as "the kings of the east" (Revelation 16:12) and says that together, they will field an army of 200 million soldiers (Revelation 9:16). Our article, "Japan's March Toward Militarism," goes into further detail on Japan's past, present and future. You can also request our free booklet Russia and China in Prophecy.