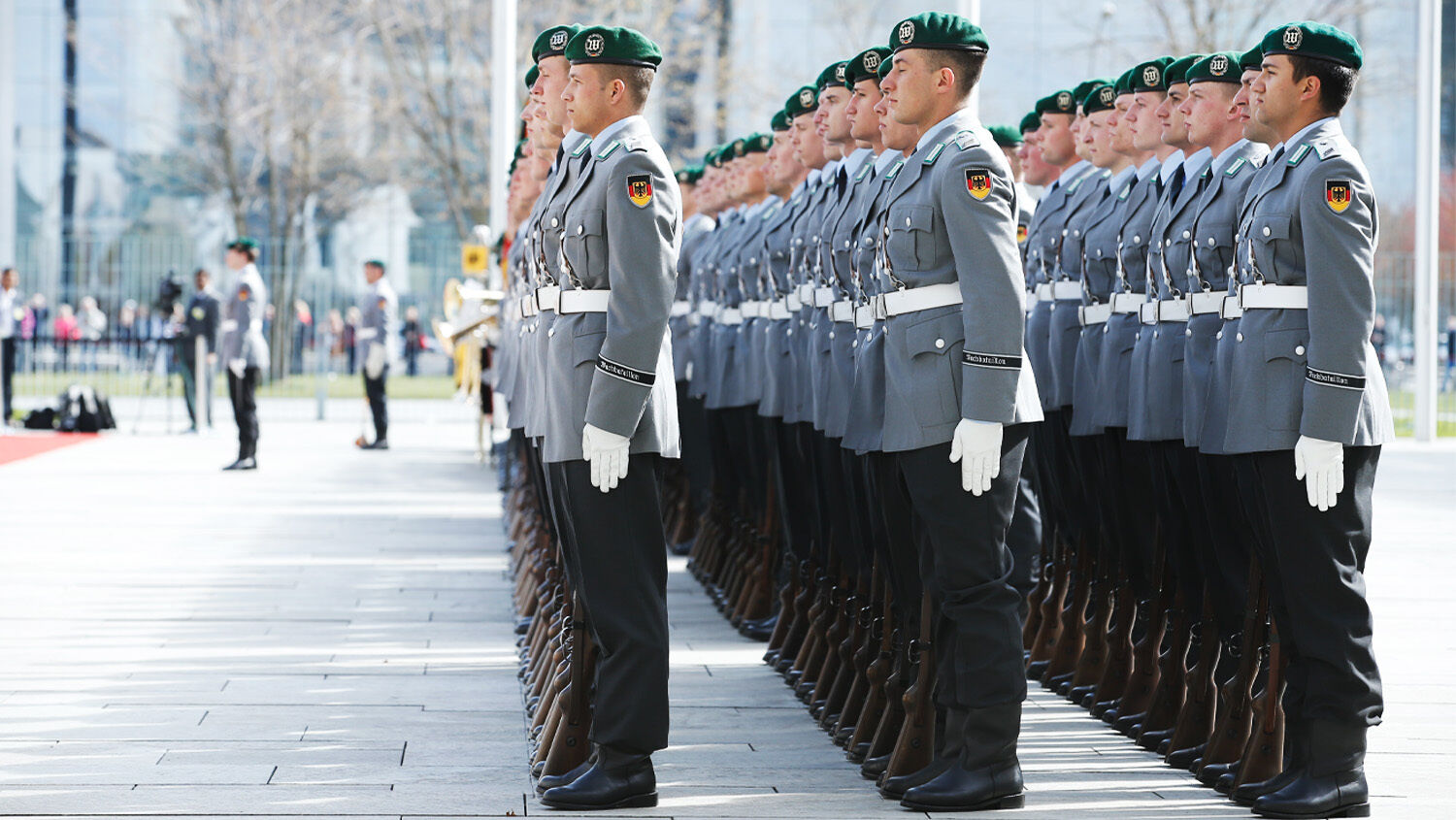 Europe Prepares for Rapid Militarization
Unprecedented military might is being prepared for one man to wield.
Arms shipments to Europe have increased by 19 percent from 2017 to 2021. Meanwhile, global arms trade declined by 4.6 percent, according to the Stockholm International Peace Research Institute (sipri). With Russia's violent invasion of Ukraine, we can expect this militarization to increase.
When Russia invaded the Crimean Peninsula in 2014, sipri program director Ian Anthony said it would "reverse the trend of declining defense budgets."
On March 14 this year, sipri researcher Pieter Wezeman said, "The serious deterioration in relations between most European states and Russia has been a key factor driving growth in European arms imports, especially for states that cannot meet all their requirements through their national arms industries."
Poland aims to double its number of soldiers. Finland is strengthening its air defenses. Greece and Italy are investing billions into new weapons. And several other EU member states are demanding that defense spending should not be included in the EU deficit ceilings. Most notably, Germany is planning to purchase more than 30 F-35 fighter jets from the United States, one of the countries that committed to never allow Germany to rearm after World War ii. These aircraft are capable of carrying nuclear bombs.
But Europe isn't just importing weapons from abroad. Germany's domestic arms companies are making changes so they can ramp up production.
Rheinmetall ceo Armin Papperger told Der Focus that they have the capacity, but the main concern is the procurement and approval process. Germany must adapt its bureaucracy to wartime efficiency, he said. "A tank has to submit to the German tüv [Technical Inspection Association] every year. This may be feasible in peacetime, but not if the tank is now acutely needed in a mission."
Papperger continued:
We have currently drawn up lists for the ministry of what would be available at short notice. We at Rheinmetall could supply equipment worth €42 billion [us$46.3 billion] in a short time. Our ammunition plants and tank factories have the capacity to do so. We have the plants for this: in Hungary, Australia, England and also in Canada, the U.S.A. and of course our German plants. So there is enough capacity. What is still missing is powder capacity and explosives capacity. But our friends in Hungary have already taken measures here.
Many weapons manufacturers devote large parts of their production to commercial merchandise, which could be repurposed in an emergency.
We have been expecting Russia to play an important role in causing Europe to remilitarize and unite. Late educator Herbert W. Armstrong wrote in November 1982:
Now one of the great things that is urging Europe on, and perhaps the greatest thing that will cause them to hurry and get together on this, is their fear of what's going on in the Kremlin and the Soviet Union. And [Soviet leader Yuri] Andropov is frightening them, and that is going to rush them. They are losing confidence in the United States as having a military umbrella over them to protect them, and they want their own military force to protect themselves. That's the way they feel over there. Now that is a chief incentive to unite them and that is taking place.
Trumpet editor in chief Gerald Flurry wrote on February 28:
Mr. Armstrong was reading Bible prophecy and watching for it to be fulfilled. He saw the way the Bible said this European power would come about. Some of the names have changed, but this European power is emerging exactly the way he forecast.

Because of these same prophecies, every time Mr. Putin has taken a major step forward, I have told you to watch for Germany and Europe's response.
Those forecasts proved true after Russia's invasion in 2014, and they are proving true today. Mr. Flurry further warned that Russia would prompt Europe to look for its own strongman to lead. Germany is the most dominant nation in Europe, but it doesn't currently have an authority figure to guide and wield the Continent's power to confront crises.
Europe is arming itself at an unprecedented pace, procuring all the key components essential to create a war machine. Yet all this military might won't be effective without the guidance of one strong leader to unite the nations.
To learn about the specific Bible prophecies regarding Europe's transformation, read Mr. Flurry's article "Germany Responds to Russia With an Explosive Announcement!"