Conquer Your Lions
A proverb that changes how you look at the world and your immediate future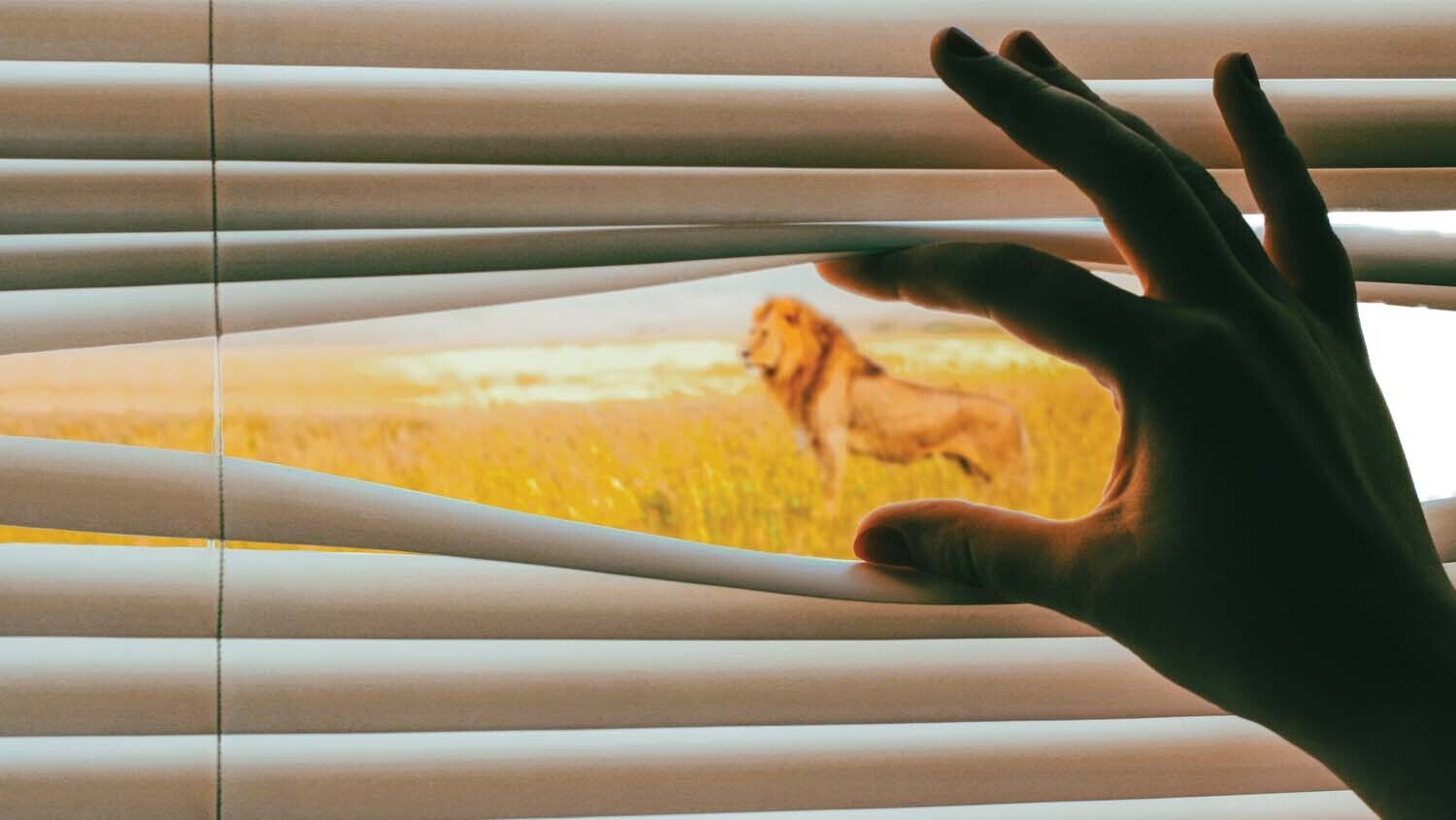 Conquer Your Lions
A proverb that changes how you look at the world and your immediate future
Did you know that most people have a den of lions outside their homes? Proverbs 22:13 describes the situation this way: "The slothful man saith, There is a lion without, I shall be slain in the streets."
This pithy scripture captures a common aspect of human nature. Motivated by selfishness, laziness and fear, it goes to great lengths and concocts ridiculous excuses to avoid work, responsibility and risk. We have seen this demonstrated en masse in people's willingness to be locked down inside their homes because of a "pandemic."
The original Hebrew word for lion here means images of lions. The lion outside the lazy man's house in this proverb is not real. It is imagined in order to justify avoiding responsibility. The Jamieson, Fausset and Brown Commentary explains that the slothful person invents "imaginary dangers to excuse his indolence in staying at home, instead of going forth into active business." Soncino commentary says the lazy man "invents a fantastic reason for not going about his business."
Are there "lions" prowling outside your door?
Time can be a lion. Stretched between work, our responsibilities as husbands, fathers, wives, mothers, grandparents and children, and serving God, our lives can feel crowded. But do we exaggerate our time constraints to justify inactivity or to avoid responsibilities like prayer and Bible study? I just don't have time is often a fake lion.
Sickness can be a lion. The Bible provides guidelines for quarantine, separating yourself to protect others from contagion and to help you recover. But we can easily exploit a health issue to avoid going out and fulfilling our duties. If we do this, we are concocting an imaginary lion.
Money is a common variety of lion. Lack of money can be the perfect excuse for inactivity. We look out the window and see this lion pacing at the door and conclude that we cannot help someone, cannot serve someone, cannot fix something. Money does limit us, but it can be easy to exaggerate how much.
Your human nature can easily exaggerate family situations, physical issues, intellectual plainness, personality traits, shyness and other character obstacles into lions. Even Moses, speaking directly to God, attempted to evade his responsibility to free the Israelites by exaggerating his vocal impediment, even though God obviously knew about it and gave him that responsibility regardless (Exodus 4:10). Human nature can easily transform a kitty-size issue into a lion-size menace.
The first step to overcoming this proclivity is to understand what motivates these thoughts. Matthew Henry's commentary states of the slothful person in Proverbs 22:13: "He talks of a lion without, but considers not his real danger from the devil, that roaring lion, which is in bed with him, and from his own slothfulness, which kills him."
The real lion in this proverb is not the imaginary one; it's human nature, inspired by Satan the devil!
"Be sober, be vigilant; because your adversary the devil, as a roaring lion, walketh about, seeking whom he may devour" (1 Peter 5:8). Human nature is influenced by Satan, who exaggerates imaginary lions to achieve his goal of making us uncertain, weak, lazy and inactive.
"Satan is subtle," Trumpet editor in chief Gerald Flurry writes in The Epistles of Peter—A Living Hope. "He has different messages for different people—he knows our weaknesses and how to attack us specifically."
The Apostle Peter tells us to counteract the lion by being "sober" and "vigilant." Being sober means being collected in spirit, temperate, circumspect, self-aware and clued in to your thoughts and motivations. Strive to recognize when you are searching for excuses to escape responsibility. Being vigilant means giving strict attention to and being active. Satan and the imaginary lions he seeks to concoct in our minds are defeated through robust action, activity and energy. To really conquer, we must be "doers of the word" (James 1:22).
If you struggle with a habit of avoiding prayer, for example, stop mulling over the reasons and take action. If you find yourself formulating excuses to avoid getting together with people, pick up the phone and invite someone over. You will be surprised at how fast lions will flee in the face of action!
When we conquer imaginary lions through activity and energy, and through God's help, we are doing more than overcoming excuses created to justify inactivity and laziness. We are defeating the influence of the real lion in our lives. By conquering your imaginary lions, you will conquer the real lion, Satan the devil.
Become a more effective Christian: Conquer your lions!