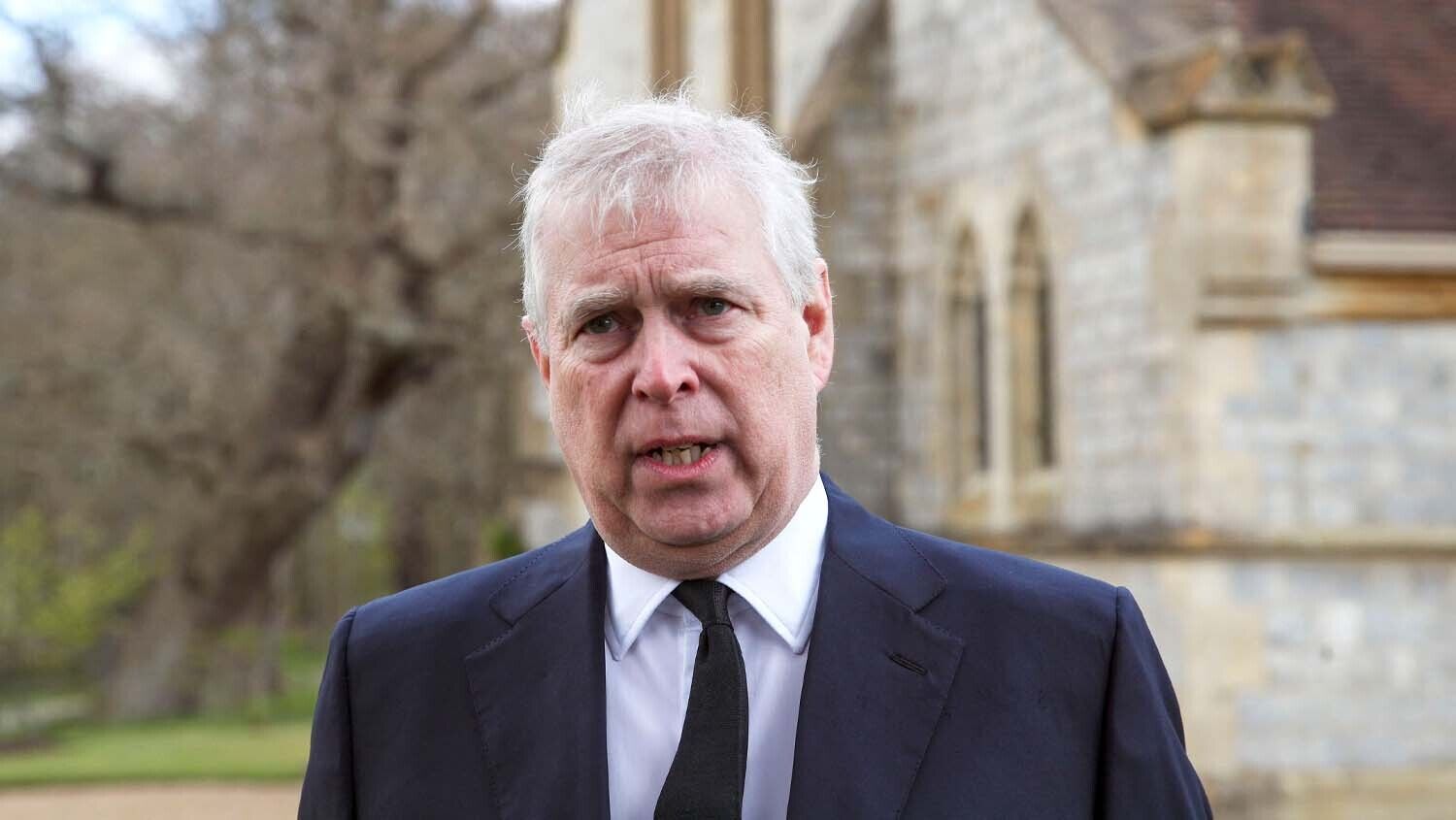 Why Another Royal Scandal?
It's been another bad week for Britain's royal family. A judge in New York rejected Prince Andrew's bid to throw out a lawsuit brought against him by Virginia Giuffre. Giuffre claims Prince Andrew sexually abused her while in the company of Jeffrey Epstein.
The judge's ruling is not a guilty verdict. But it does mean Prince Andrew will be tried before a jury. The accusations would presumably make front-page news all over the world.
The royal family has tried to limit the damage by essentially cutting ties with Prince Andrew. Buckingham Palace announced last week that he was being stripped of all military titles and patronages, and that he would no longer use the "His Royal Highness" (hrh) title.
The Telegraph said that the move "leaves no way back to a public role for the Queen's second son" and that it has put him in "a form of internal exile."
"With his personal reputation now deemed beyond repair, the focus has shifted to ensuring that the Queen and the wider institution suffers no further humiliation from the scandal, particularly in the run-up to the Platinum Jubilee," it noted.
"The unprecedented move represents the second time in just two years that a senior royal, born as an hrh, has been asked not to use the title in an official capacity, following the departure of the Duke and Duchess of Sussex to the [United States]," it wrote.
Prince Harry essentially quit the royal family, and now Prince Andrew has been all but kicked out. These are massive, unprecedented catastrophes for the royal family.
And the bad news keeps coming. This weekend revealed a new spat, where Prince Harry is suing the government over disagreements on what security he should be provided if he visits the United Kingdom.
More seriously, countries around the world are severing ties with the royal family. Meghan, the Duchess of Sussex, has played a leading role in pushing a narrative that says the royal family is racist. Barbados left the royal family last year. Last week a poll in Australia found that 57 percent wanted to get rid of the monarchy and become a republic. Only 18 percent said they wanted to keep them, with 25 percent unsure.
The last few years have suddenly turned remarkably bad for the royal family. Why?
The cover article for our September 2017 Trumpet magazine was "The Fall of the British Royal Family." In it, Trumpet editor in chief Gerald Flurry asked, "What is wrong with Britain and the royal family? This issue is far more important than people generally realize."
The royal family, Mr. Flurry explained, is in "rapid decline." "God is already changing the way He deals with the royal family, which explains why 2017 has been so tragic so far," he wrote.
This isn't about celebrity gossip or sleazy scandals. I've deliberately stayed away from the details of what Prince Andrew may or may not have done, to avoid dragging it down to that level. But there is something of worldwide importance here.
God promised King David a throne that would exist, ruling on this Earth forever (2 Samuel 7:12-13). Jesus Christ will sit on that throne at His Second Coming (Luke 1:32). But Christ is not ruling on this Earth right now. Since David's kingdom of Judah went into captivity 2,500 years ago, God must have been fulfilling that promise somewhere else.
As Herbert W. Armstrong proved in his free book The United States and Britain in Prophecy, Britain's royal family traces its lineage back to King David. Mr. Flurry explained in our latest Trumpet print magazine:
The coronation of Queen Elizabeth ii in 1953 was filled with evidence of this inspiring biblical history. The choir sang "Zadok the Priest," which describes the coronation of David's son Solomon in 1 Kings 1:38-40. The ceremony was performed by priests who gave the Queen a Bible, which they called "the most valuable gift this world affords" and "the lively oracles of God." They read to her God's instructions to monarchs in Deuteronomy 17 and anointed her with holy oil, just as Moses anointed the first Levitical priest. She was crowned while seated over the stone of destiny, the very stone used by the patriarch Jacob during his vision of "the Lord God of Abraham" (Genesis 28:10-15).

This is why that throne was so important. It is also why it has been under attack morally and culturally, especially during Elizabeth's reign for the last seven decades.
What an opportunity the royal family has had to point the world to God. But instead, as Mr. Flurry wrote:
With their decisions and behavior, members of Britain's royal family—descendants of David—have led Britain in rejecting "the most valuable gift this world affords" and in disobeying and disbelieving the God of King David! The monarchy has always had flaws, but never until the last few decades has it intentionally devalued David's throne. A few generations ago, Britons would have fought and died to keep the stone of destiny and everything it symbolizes. But in 1996, the Queen and Parliament returned that precious stone to Scotland, exposing degeneration in their faith.

Britain's government has allowed 17 nations to reject the monarchy, and the Queen recently congratulated Barbados for doing so. The British royals, busy trying to reinvent and "modernize" the monarchy, are wracked with problems and scandals in their own lives. Prince Charles may soon become king. He had a terrible, unfaithful marriage. …

Such divisive conduct is accelerating the disintegration of this throne, its importance and its history of elevating lives around the world. Why such a sustained attack, and why is it focusing on morality? Because biblical morals and a history with God are the source of strength for the throne of David. For this reason, the devil has a special hatred for Britain's royal family. He knows the history and prophecy of the throne of David contains the very master plan of God!
The bad news is only going continue for Britain's royal family. But God is already working to preserve His throne and keep His promise to King David. For more of an introduction to this subject, I'd encourage you to read Mr. Flurry's article "Threatening the Crown That Binds Britain." It's a great place to begin to understand the importance of this subject. But to really understand the inspiring depths of what God is doing and how it ties in to His plan for the whole world, read Mr. Flurry's free book The New Throne of David.