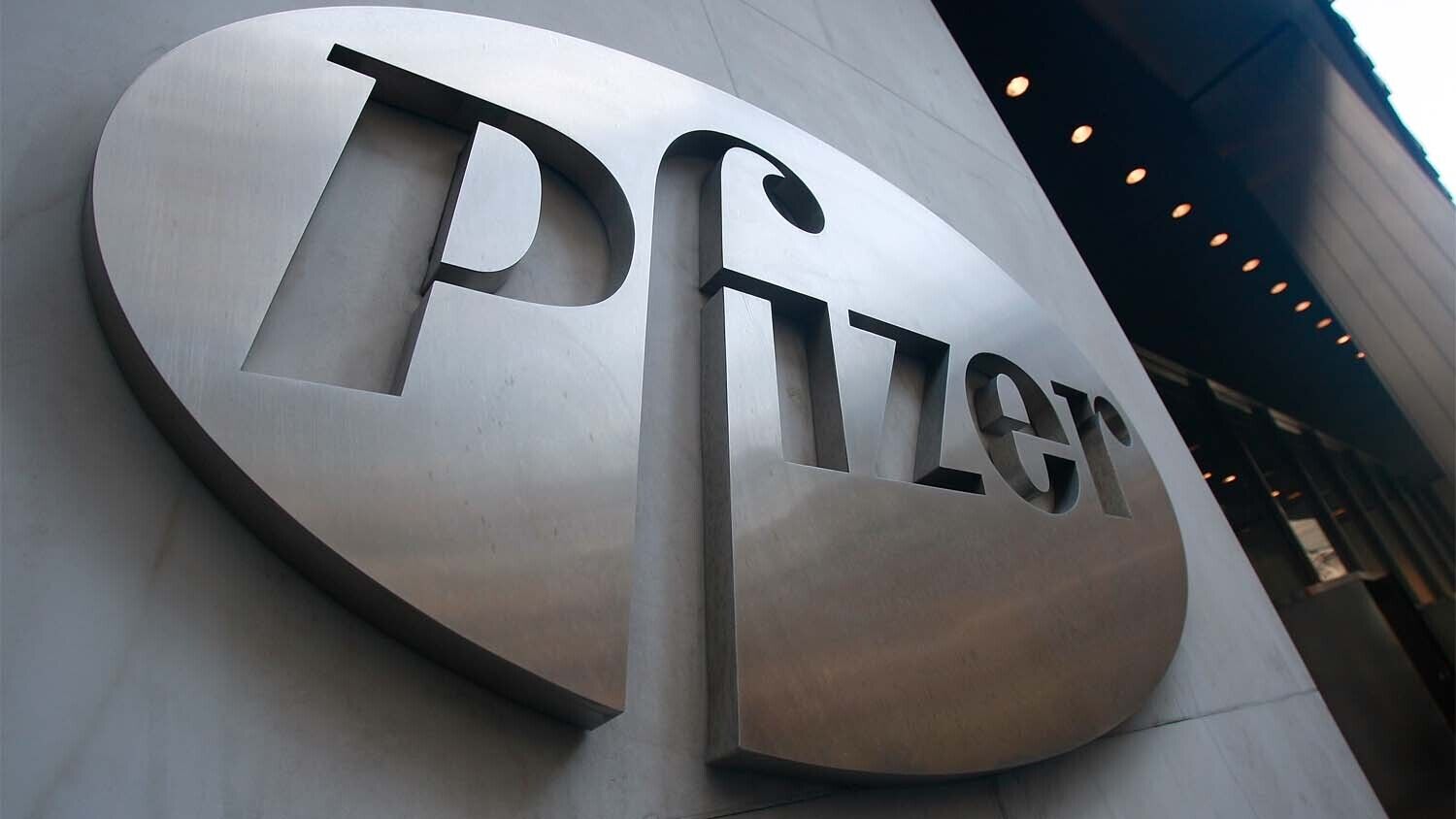 Brought to You by Pfizer
A not-so-open secret in America: Pharmaceutical megacorporations practically own the corporate media.
The Trumpet Daily is not "brought to you by Pfizer." But many American news programs are! You're watching Pfizer-sponsored television news from morning to night if you're one of the millions who watches Good Morning America, Anderson Cooper 360°, cbs Health Watch, abc News Nightline or cnn Tonight. Pfizer is one of the major advertisers for these and other programs. It is also one of three companies that produce covid-19 vaccines. These two facts are not unrelated.
According to Forbes, for every billion dollars Pfizer spends on research and development, it spends about $2 billion on selling, general and administrative expenses. So it is likely that Pfizer is spending far more money promoting its vaccines than it is on actually making them work.
Of course, this $42 billion multinational company has a slick public relations department. But Project Veritas has tricked Pfizer scientists into candidly admitting on hidden camera what is going on behind the scenes. Pfizer scientist and covid vaccine developer Nick Karl admitted that people who get the disease and naturally produce antibodies have a natural immunity that is "better at that point than the vaccination."
Chris Croce, a Pfizer senior associate scientist, also admitted that he knew natural immunity probably offers more protection than a covid vaccination like those his company sells. He said Pfizer is deliberately hiding this fact for profit.
"I still feel like I work for an evil corporation, because it comes down to profits in the end," Croce said. "Basically, our organization is run on covid money now."
Pfizer's researchers know that if you "follow the science," there is no reason for anyone who has already had covid-19 to get the jab. Meanwhile, the company is spending $1.8 billion on advertising anyway, much of it on news shows.
Many Americans seem to believe there is an ethical wall of separation between government, business and the news media. But the corporate media is not "following the science" or even "following the story." Rather than sending investigative journalists to ask questions of Pfizer, for example, news executives are assisting Pfizer. Why? Because they are "brought to you by Pfizer." It is a fairly well-kept secret in America that the big pharmaceutical companies practically own the corporate media. For example, a 2009 study by Fairness and Accuracy in Reporting found that every major media outlet in the United States except cbs actually shared at least one board of directors' member with a major drug company. This means that corporate media cannot be honest and objective about big pharma because big pharma pays their bills and partially controls their boards.
An investigative report published by the Children's Health Defense Team notes that the giant pharmaceutical companies and the corporate media are largely owned by just two asset management firms: BlackRock and Vanguard. These two companies have a huge amount of influence over business executives, including news executives and national politicians. At least three former BlackRock executives hold important positions in the Biden administration, including the current director of the National Economic Council.
Media brands like cnn and abc (and medical brands like Pfizer and Moderna) are not truly business competitors. Their stock is owned by the same investment companies, banks and governments. Pharmaceutical executives make vaccines. Reporters tell us how wonderful they are. Politicians force us to take them. The same group of elites make the profits, because it is the same group that runs much of Pfizer, cnn and the government.
In addition to the $1.8 billion that Pfizer spent on advertising last year, it also spent $3.7 million, officially, lobbying politicians for political favors. This makes Pfizer the second-biggest lobbying spender in its industry, right after Pharmaceutical Research and Manufacturers of America. No wonder so many members of Congress, like Sen. Lindsey Graham, are sold on the vaccine. Last election, Pfizer donated $434,800 to congressional Democrats and $478,386 to congressional Republicans. Like our television news journalists, many of our elected lawmakers are brought to us by Pfizer.
How many corporate journalists and Washington politicians are going to expose Pfizer for secretly using cells from aborted babies in their vaccine research, for example, when those same journalists and politicians profit from Pfizer? This year, Pfizer is anticipating $26 billion in covid vaccine sales alone. Much of this money will work its way into the pockets of politicians at the Capitol and executives in offices at BlackRock, cbs Entertainment Group, Disney General Entertainment Content and WarnerMedia.
A lot more people than Chris Croce are living on covid money. America's corporate, tech and media elites are cashing in on the covid vaccine for big-time profits. They do not care about the 17,128 vaccine deaths reported to the Centers for Disease Control and Prevention, nor about evidence that natural immunity is better than vaccination. Those are merely road bumps for its business model to steamroll. The idol served by these 21st-century aristocrats is profit.
So what happens now? What can we expect when business, information and policy are all "brought to you by Pfizer"?
The Bible shows us. Our society right now directly matches a period in the history of our ancestors in ancient Israel. Leaders became openly, cravenly greedy, prioritizing their own selfish interests, enriching themselves and afflicting the people. This history is recorded in Amos 6:1-6. These people "put far away the evil day," focusing on their lavish lifestyles and presuming that they would last the rest of their lives. But God warned them through Amos that their nation would fall under attack and these elites would be the first to suffer!
Today, this same attitude infects America, especially among the class that sells lies and vaccines for profit. Blinded by greed, they are in a feeding frenzy on the wealth that there is to be had, damaging the nation overall and ignoring outside threats altogether. Donald Trump has worked to check the political establishment and to fight for the well-being of everyday Americans. My father, Trumpet editor in chief Gerald Flurry, has prophesied that the Bible shows President Trump is coming back. But his second effort to make America great again will be short-lived if Americans do not address the underlying cause of this nation's sickness and repent of their sins against God.
My father has explained that Donald Trump is a modern counterpart to ancient Israel's King Jeroboam ii. God used that king, even though he did not repent, to save the nation from destruction—but that rescue was temporary (see 2 Kings 14:27). He is using President Trump today for the same purpose. And He is using the Trumpet to deliver the same warning to America that Amos delivered to our ancestors: "I will not again pass by them any more" (Amos 7:8).
God is exposing the corruption to awaken us and prod us to admit our sins and change. This is America's last chance to repent. This is your last chance to repent.
Request your free copy of Repentance Toward God, by Gerald Flurry.