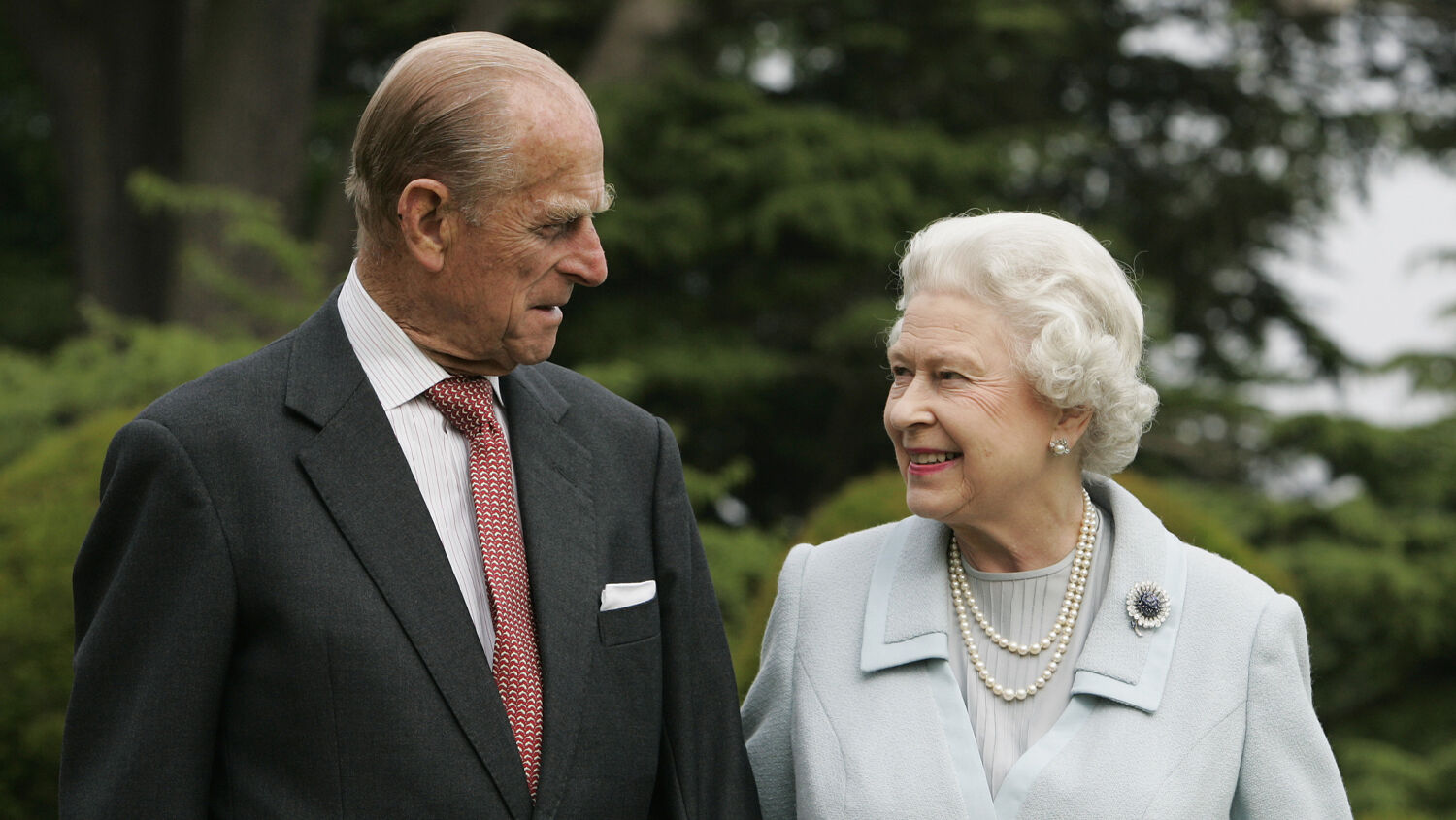 Queen Loses Her 'Strength and Stay' as Prince Philip Dies
Prince Philip, duke of Edinburgh, died today according to a statement released by Buckingham Palace.
"It is with deep sorrow that Her Majesty the Queen has announced the death of her beloved husband, His Royal Highness the Prince Philip, duke of Edinburgh," the statement read. "His Royal Highness passed away peacefully this morning at Windsor Castle. The royal family join with people around the world in mourning his loss."
Prince Philip was 99 years old. He and the Queen had been married more than 70 years. The Telegraph reported that he wanted a low-key funeral at St. George's Chapel, Windsor Castle.
Prince Philip had struggled with ill health for some time. He stepped back from public engagements in May 2017. He was admitted to a hospital on February 16, where he was treated for an infection and a preexisting heart condition. He was discharged on March 16.
On their 50th wedding anniversary, the Queen said that Prince Philip had been "my strength and stay all these years, and I, and his whole family, and this and many other countries, owe him a debt greater than he would ever claim, or we shall ever know."
He lived an active life, serving in the Royal Navy during World War ii. He was mentioned in dispatches for his bravery several times. In addition to supporting the Queen, he pushed some of his own initiatives, most famously the Duke of Edinburgh's Award. This initiative has become a staple of British schools and scouting groups, encouraging young people to develop a well-rounded personality, resilience and an enjoyment of the outdoors.
The Queen will miss her "strength and stay" as the royal family heads into a difficult period with Harry and Meghan, the duke and duchess of Sussex, accusing the royal family of racism. The accusation has already caused the royals to lose a lot of support in the United States, among ethnic minorities in the United Kingdom, as well as from younger generations.
Prince Philip's death is the latest in a series of tragedies for the royal family.
Many commentators noted that 2019 was an especially bad year for the royal family. After a series of small troubles, Prince Andrew gave his now infamous interview about his relationship with Jeffrey Epstein. He was forced to step down from royal duties and is still struggling from the fallout.
The next year, "Megxit" eclipsed the previous year's bad news as the Sussexes claimed they had been so mistreated by the royal family and its staff they had no option but to leave the country. They continued those attacks in last month's Oprah interview.
This series of bad news for the royal family was forecast in the cover article of our September 2017 Trumpet issue, "The Fall of the British Royal Family." In it, editor in chief Gerald Flurry asked, "What is wrong with Britain and the royal family? This issue is far more important than people generally realize."
He wrote, "God is already changing the way He deals with the royal family, which explains why 2017 has been so tragic so far." That change, he wrote, "explains the rapid decline we are witnessing in Britain's royal family."
That decline has not turned around. Mr. Flurry wrote in 2018 that this new truth "was a signal of terrible things to come upon Britain, as well as a sharp decline of America and Judah. It was also an indication that we would see a rapid decline in Britain's royal family" (The New Throne of David).
There is a cause for the troubles the royal family is experiencing—troubles that will only get worse. To understand this cause, read our free book The New Throne of David.