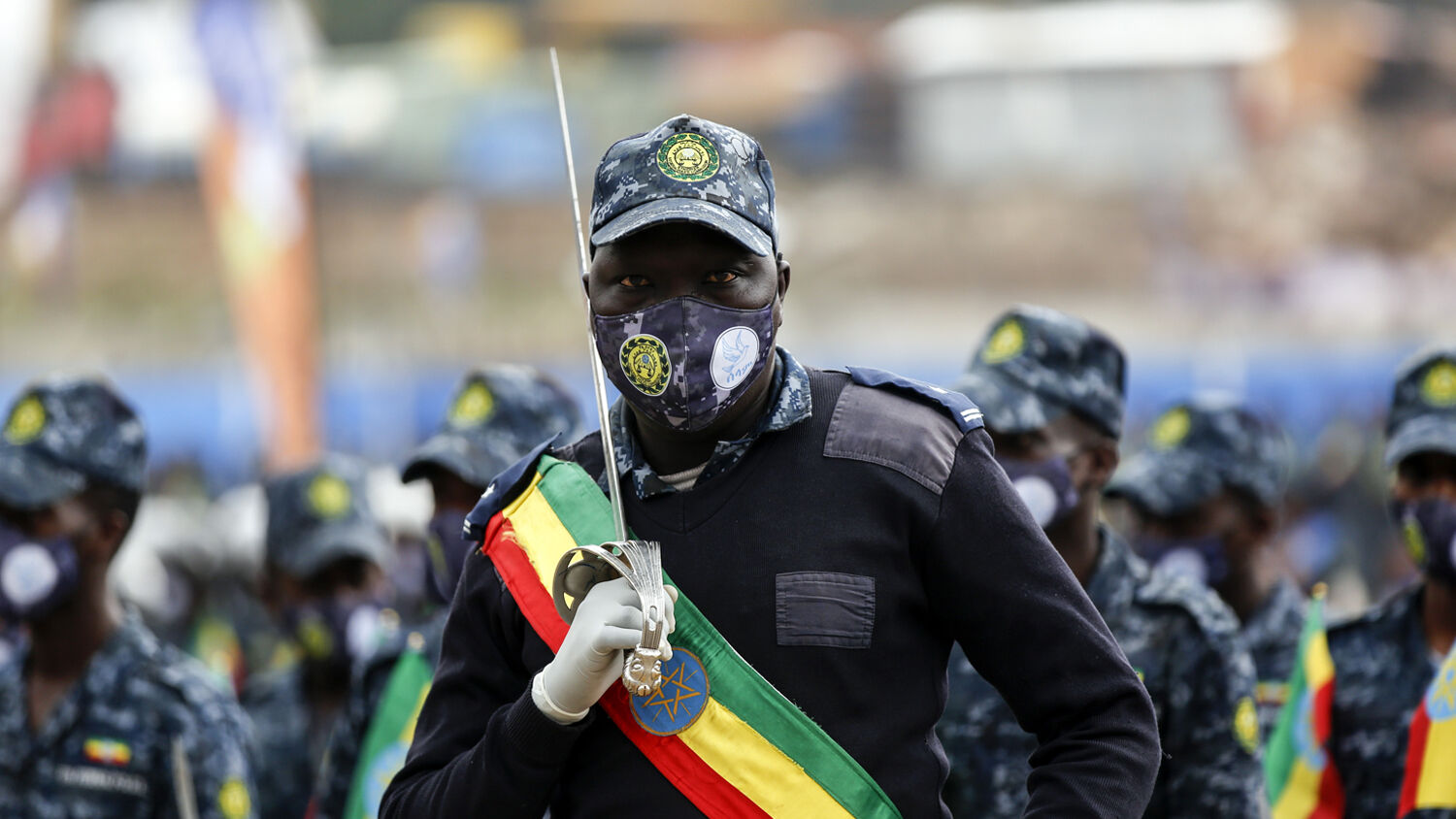 Attempted Terrorist Attack in Ethiopia
A recently thwarted terrorist plot against the U.A.E. Embassy in Ethiopia shows Iran's intent on expanding its influence in the region.
Ethiopia arrested 15 suspects on February 3 over a plot to attack the United Arab Emirates Embassy in the nation's capital, Addis Ababa. An unspecified number of weapons, explosive devices and documents were confiscated from the suspected terrorists.
"The group took the mission from a foreign terrorist group and was preparing to inflict significant damage on properties and human lives," the Ethiopian Press Agency (epa) reported.
State-affiliated fana news outlet reported that "Ahmed Ismael, who is the leader of the terrorist group and a resident of Sweden, was arrested in Sweden as a result of exchange of information with European, African and Asian security services."
A second group was planning a similar terrorist attack on the U.A.E. Embassy in Khartoum, Sudan, the epa said. Ethiopia's National Intelligence and Security Service has partnered with its Sudanese counterpart to dismantle this network and track down suspects.
Israeli officials told Kan News that Iran was behind these attempts. They said the attack was intended to be retaliation for last year's killing of its top general, Qassem Suleimani, and top nuclear scientist, Mohsen Fakhrizadeh.
On February 1, Israeli news reported the arrest of several Iranian agents who scouted Israeli, United States and U.A.E. embassies in an unnamed East African country. According to the report, the agents were sent by Iran to collect information for a terror attack. Some members of the group held dual European-Iranian citizenship. A few were arrested in the East African country, and others were apprehended in different countries. The report said Iran intended to target one of the embassies in retaliation for the killing of its top general and top nuclear scientist.
It is not immediately clear if these are the same 15 suspects arrested in Ethiopia, but the story is strikingly similar. Either way, the plots show Iran's intent to keep expanding its operations into Ethiopia. As a strong Christian-majority country, Ethiopia is almost alone in its stand against the radical Islamic push.
To Ethiopia's south, Somalia has been stuck in a three-way civil war since 2009. The war is between the government of Somalia, the breakaway region of Somaliland, and the Islamist terrorist group al-Shabaab. Currently, Ethiopia has peacekeepers in Somalia fighting against al-Shabaab. Ethiopia supports the government in Somalia, but by doing so, it essentially makes itself a target of al-Shabaab and its radical Islamist partners fighting against the Somali government.
Trumpet editor in chief Gerald Flurry writes in Libya and Ethiopia in Prophecy, "No matter what angle you view it from, the picture is the same: Ethiopia is under extreme pressure to come under the influence of radical Islam!" That pressure is intensifying.
These attempted attacks also come on the heels of the recent Tigray crisis in Ethiopia where the Tigray regional government is in opposition to the federal government. The situation in Tigray is pushing Ethiopia close to civil war. And if Ethiopia falls, al-Shabaab would be able to expand its efforts across the border.
And it appears Islamic extremists are already trying to work off of this conflict. On November 14 last year, Ethiopia's security agency arrested 14 people with connections to the Islamic State and al-Shabaab for plotting terrorist attacks. And now another Iran-backed group has been apprehended for plotting yet another attack.
The political turmoil in and around Ethiopia provides Iran and radical Islam with the means necessary to expand its sphere of influence and gain a strategic foothold in this vital area. Ultimately, "Iran needs to control both the southern entrance to the Red Sea and the Suez Canal if it wants to control oil flow through the Red Sea and the Mediterranean Sea," writes Mr. Flurry. And Ethiopia is a strong opponent to Iran's efforts to gain control of that southern entrance. Mr. Flurry continues, "Iran's dominance of Somalia and Eritrea cannot be sealed, however, until Ethiopian resistance is removed."
And with recent events, that Ethiopian resistance is starting to wobble. "You need to watch Libya and Ethiopia," writes Mr. Flurry. "They are about to fall under the heavy influence or control of Iran, the king of the south."
Iran wants to control the trade routes through the Red Sea and Mediterranean Sea. While this most recent terrorist plot was thwarted, it shows Iran's intent to keep pushing. For more information about Iran's ambitions, please request our editor in chief's free booklet Libya and Ethiopia in Prophecy. Also, read our article "What If Ethiopia Collapses?" for more information about events inside Ethiopia and where it is leading.