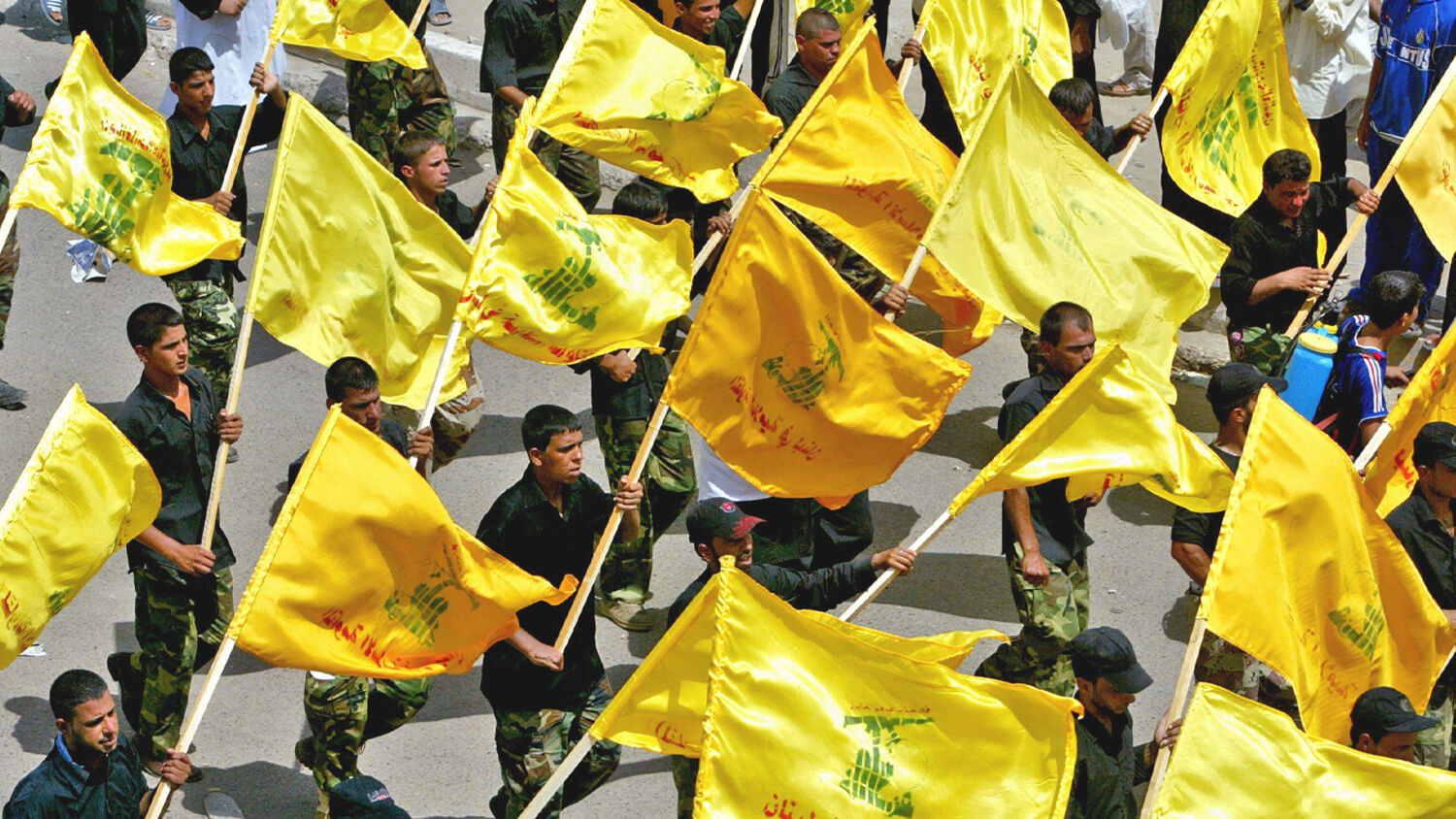 Slovenia Declares Full Hezbollah Ban
Germany made the decision back in May; now Europe is following suit.
On November 30, Slovenia declared Hezbollah, in its entirety, a terrorist organization. This adds yet another nation to the growing list of European states who no longer differentiate between the group's political and armed wings.
Until recently, most European countries considered only Hezbollah's military wing a terrorist organization, declaring its political wing an integral part of Lebanon's political makeup. In the last year and a half, however, 16 countries—nine in just the last six months—announced that they consider the entire group to be a terrorist organization.
With the Lebanese economy in a nosedive and funding from a sanction-inflicted Iran reduced, this animosity in Europe against Hezbollah couldn't come at a more critical time. More importantly, this action further illustrates Europe's move—albeit a slow one—against Iranian interests.
The government of Slovenia announced that it would treat the Iran-backed, Lebanon-based group as "a criminal and terrorist organization posing a threat to peace and security." Israeli Minister of Foreign Affairs Gabi Ashkenazi thanked Slovenia for the move: "This decision joins decisions made in recent months by governments in Europe and Latin America. Hezbollah is an organization that first and foremost hurts Lebanese citizens themselves and takes them hostage to serve Iran's interests."
In Europe, Hezbollah's activities are primarily economic in nature, but the money it raises has been used to fund its government workers, militiamen and acts of terrorism throughout the Middle East. In "Germany Declares Full Hezbollah Ban," we wrote that "several counterintelligence operations over the past decade have exposed Hezbollah's drug money laundering through Europe en route to Lebanon." With more countries banning all Hezbollah activity, it will be harder for the group to maintain its money distribution.
With this ban on Hezbollah, a question arises as to whether or not these European nations will designate Hezbollah's leadership—Iran's Islamic Revolutionary Guard Corps (irgc)—as a terrorist organization as well. Europe has wrestled with its policy on Iran for years. Allowing Hezbollah's political wing to operate on European soil in the past has illustrated the European Union's hesitation and indecisiveness in dealing with Iran.
And recently, EU-Iran relations have come under a great deal of strain.
An article from Politico about a recent trial in Antwerp, Belgium, against an Iranian diplomat and other accomplices on terrorism charges shows that the plot "was authorized at the highest levels of government in Tehran" (emphasis added throughout). This case will likely have grave ramifications for EU-Iran relations by returning attention to Tehran's record of state-sponsored terrorism. This comes at a time when European leaders were hoping a change in the U.S. administration would mean a revival of the Iran nuclear agreement.
In a statement at the start of the trial, Maryam Rajavi, the leader of the National Council of Resistance to Iran, praised the Belgian authorities for their professional investigations and characterized the case as an opportunity to hold the Iranian regime accountable: "Today, far beyond just this particular court, the entirety of the regime is being prosecuted before the world's conscience, especially the people of Europe."
It's becoming increasingly hard for Europe to justify its pro-Iran stance in the pursuit of a nuclear deal, while at the same time condemning state-level terrorism by Iran on European soil.
We asked in May whether the rest of Europe would follow Germany's lead in banning Hezbollah. Now, as more and more countries join the list, it is becoming evident that Europe is moving against Iran.
As discussed in our Trends article "Why the Trumpet Watches Iran and Europe Heading for a Clash of Civilizations," the Trumpet and the Plain Truth before it have been watching for decades for the emergence of two new power blocs that will collide with each other. In 1998, Trumpet editor in chief Gerald Flurry wrote, "The stage is being set for an Islamic group of nations to be led by Iran as the prophesied king of the south which will push at the king of the north, the European Union. Iran has a foreign policy with a lot of 'push.'"
A German-led united Europe will be the strong force that counters Iran on the world scene. Daniel 11 discusses this clash between a "king of the south" and a "king of the north." Mr. Flurry has identified radical Islamic extremism, led by Iran, as this prophesied "king of the south," and a German-led European superpower as the prophesied "king of the north." Iran will continue to push until it is outmatched in what God describes as a "whirlwind" retaliation.
To understand the meaning of Europe's move against Hezbollah and the outcome of this soon-coming clash, please read "Why the Trumpet Watches Iran and Europe Heading for a Clash of Civilizations." Also, please request our free booklet The King of the South to find out how the Bible identifies Iran and what it forecasts for the future.