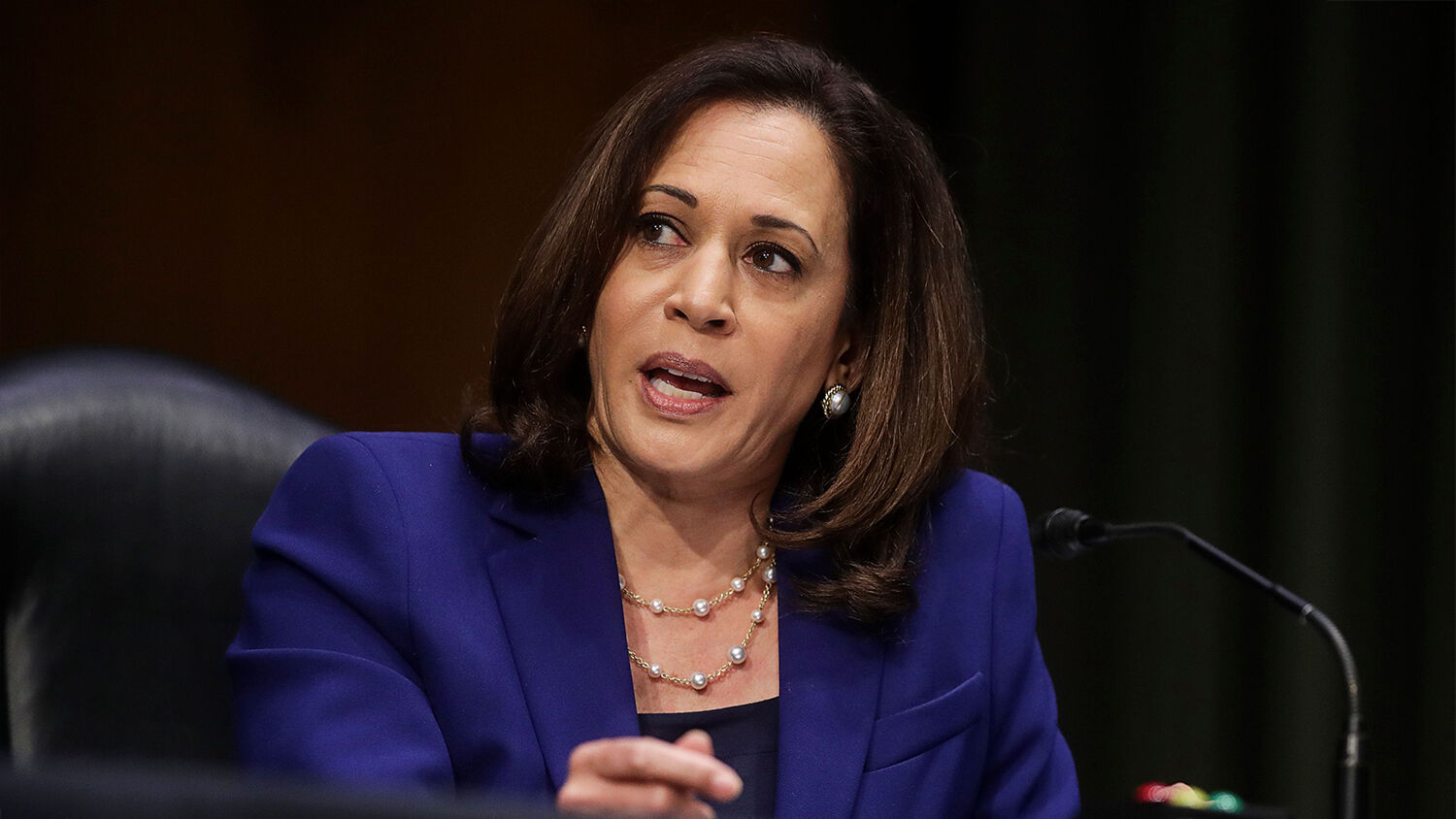 Biden Selects Kamala Harris for Vice President
An illogical choice until you know who really endorses her
Presidential candidate Joe Biden selected Kamala Harris as his vice presidential nominee on August 11. He tweeted: "I have the great honor to announce that I've picked Kamala Harris—a fearless fighter for the little guy, and one of the country's finest public servants—as my running mate."
Biden made it clear months ago that he would pick a female minority as his vice presidential nominee, and Harris checks many boxes for equality activists—she will be the first Asian-American, first woman and first black vice president if elected. Harris is the daughter of immigrants from Jamaica and India, parents who were active in civil rights marches in the 1960s.
While many are not surprised by Biden's pick, it has still left many wondering what the campaign was thinking. As a California senator and its former attorney general, Harris comes from an unquestionably blue state in the electoral college. Biden doesn't need any help winning over that state. Normally, a presidential candidate would choose a nominee from a swing state to help win it over.
It appears that, through this pick, race and gender have become more important than qualifications—racial justice before politics. Democrats may be attempting to secure the black vote or attempting to cover all their bases to ensure that if they lose, they have a solid basis to call President Donald Trump a racist and a misogynist in their never-ending battle to take him down.
After a summer of violent demands for police reform, Biden has also chosen an individual who, as attorney general, was the chief law enforcement officer in California. But Harris herself joined Black Lives Matter in marches over the summer, adding to the cacophony calling for police reform.
In June 2019, Harris clashed with Biden during a democratic debate. Though she said, "I do not believe you are a racist," she went on to strongly condemn his racism, all but outright calling him a racist. In the 1970s, Biden opposed federally mandated busing to integrate schools. This history, added to his tendency to inadvertently make racist comments, could make for an interesting partnership. To add further tension to this partnership, when several women came forward in April of last year accusing Biden of inappropriate touching and sexual assault, Harris at the time told reporters that she believed his accusers. Despite all this and more, Harris gave her official endorsement of Biden in March and is now "honored" to be his running mate.
Her lack of success as a 2020 presidential candidate also makes her an odd pick for vice president. Harris dropped out of the race in early December, before even reaching the presidential primaries. Though her candidacy received a spike in support early on, it quickly plummeted and many of her donors quickly fled. Harris hung on for a few more months before quitting the race. Her results show how little she is liked among her own party. Yet now she will be the face of Biden's campaign, and should Biden be elected, analysts believe she will also be the face of the aging and mentally declining president.
While the New York Times might call her a "pragmatic moderate" and the Associated Press might believe she has a "centrist record," Harris is a radical leftist. Joshua Lawson at the Federalist identified her as "a radical threat to America." Lawson wrote:
According to a detailed assessment by Voteview, Harris holds a voting record farther left than 97 percent of Democrats in the 116th Senate, and more liberal than 99 percent of the Senate as a whole. Of current members of the U.S. Senate, Harris ranks more liberal than Sen. Bernie Sanders (D-Vt.) while placing as the Democrat with the most liberal voting record in the chamber aside from Sen. Elizabeth Warren (D-Mass.).
Harris believes illegal immigrants are not criminals, has likened U.S. immigration officers to the Ku Klux Klan, and has alarmingly socialist policies, among other radical-leftist ideals. Fox News's Sean Hannity said that Harris "now solidifies what is the most extreme radical, far-left, out of the mainstream ticket of any major political party in American history."
What is perhaps most revealing about this selection, however, is former President Barack Obama's role. In June, journalist and senior fellow at the Hudson Institute Lee Smith recognized Harris's greatest asset. He wrote:
What the Biden campaign has going for it is that voters know it's really Obama at the top of the ticket. Obama wouldn't have needed to make it so obvious had Kamala Harris won the nomination. D.C. insiders on both sides agreed that since she had Obama's quiet backing, Harris was the obvious frontrunner.
Upon Biden's announcement that Harris would be his running mate, Obama tweeted his support.
There are a few clues to this Obama-Harris friendship. In 2008, while Harris was San Francisco district attorney, she endorsed Obama for president. In 2009, Obama endorsed Harris as California attorney general. Again in 2012, Harris endorsed Obama for a second term, and in 2016, Obama endorsed Harris for senator of California. While Obama didn't officially endorse Harris for president, Lee Smith pointed out that many believe she did have his "quiet backing." Harris was dubbed the "female Obama" before dropping out of the race in December.
This level of Obama support should sound alarm bells for Trumpet readers. Trumpet editor in chief Gerald Flurry has written extensively about Mr. Obama's role in tearing down America and establishing the "deep state" that is viciously working to undermine President Donald Trump.
In the September 2020 Trumpet magazine, Mr. Flurry's feature article, titled "The Barack Obama Mystery," further exposes the role Mr. Obama has played in American politics.
Mr. Flurry wrote: "What motivates Barack Obama is a mystery to most analysts, but the Bible reveals this mystery. People need to understand what a dangerous threat this is to America's very foundation!"
Mr. Flurry pointed to 2 Kings 14:26-27, which read: "For the Lord saw the affliction of Israel, that it was very bitter: for there was not any shut up, nor any left, nor any helper for Israel. And the Lord said not that he would blot out the name of Israel from under heaven: but he saved them by the hand of Jeroboam the son of Joash."
As part of the former prophets, 2 Kings is prophecy for this end time. And America, a descendant of ancient Israel (proved in our free book The United States and Britain in Prophecy), came very close to being blotted out again in this end time. Mr. Obama plays a central role in this effort—and his influence over the Biden campaign continues to demonstrates this.
Harris's selection as Joe Biden's running mate shows Obama still has a strong influence at the highest levels of American politics. And Harris's radical-leftist policies represent considerable danger to America's survival.
But God is intricately involved in the direction of American politics. To understand His hand in these events, read Gerald Flurry's article "Saving America From the Radical Left—Temporarily."