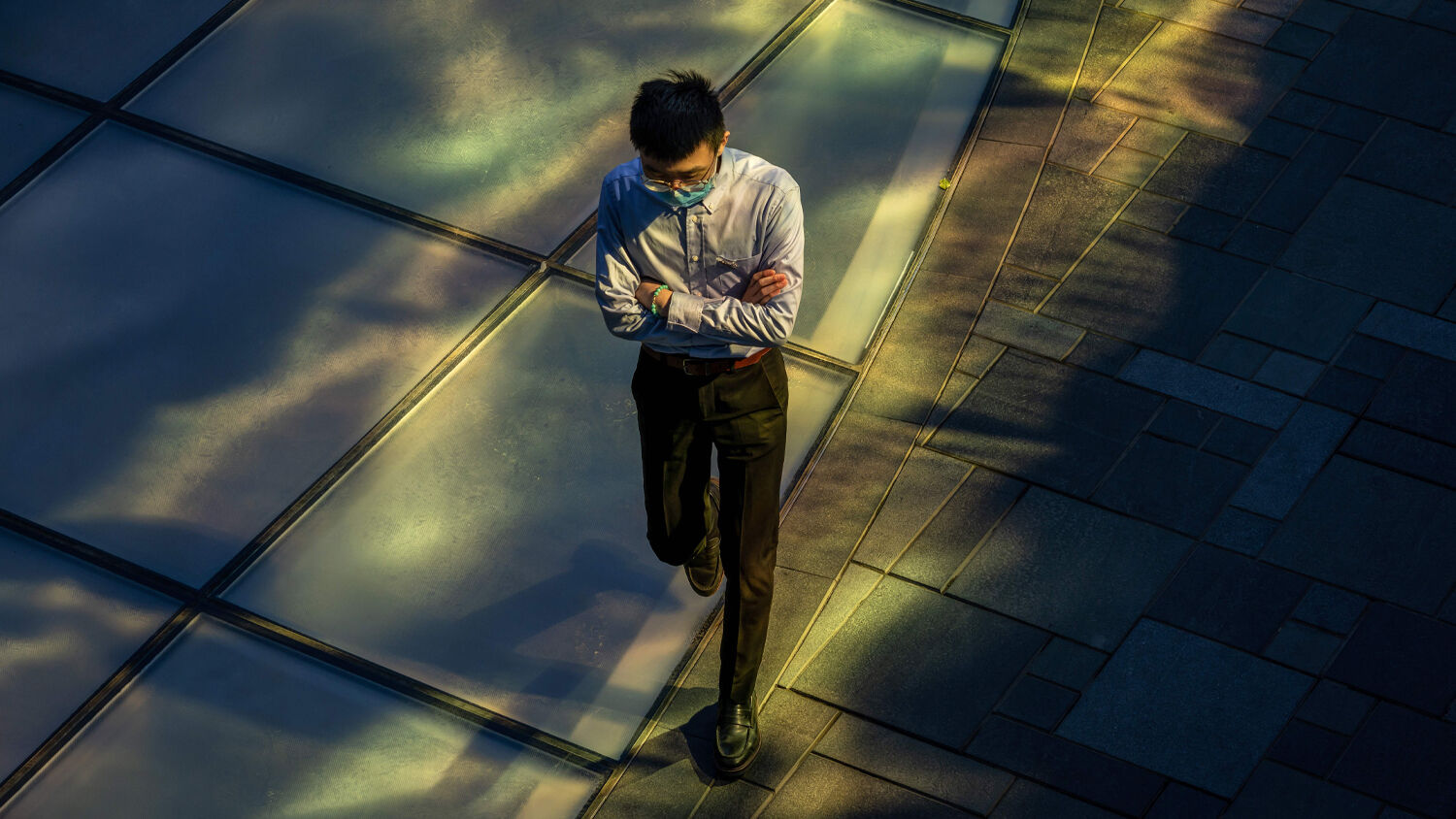 Be Not Afraid
We are barely halfway through 2020. But from when we woke up on January 1 to now, the world has changed.
Suleimani, Netanyahu, Gantz, Johnson, Putin, Xi, the British royal family, the German far-right. Escalation in Syria. Inferno in Australia. In the first months of the year, our world was already rapidly changing. Yet those events seem like distant memories. The world truly changed with the draconian government responses to coronavirus that crippled their own economies—and the rights their citizens thought they had.
But even the (ongoing) coronavirus oppression seems strangely distant. Much more painfully immediate is the outbreak of protests, rioting, looting, burning and violence in dozens of American cities and the larger coordinated, sustained, direct attack on American society, culture and history. Activists are branding most of America, past and present, as racist.
As my father has said, this is obviously not a spontaneous, earnest protest about racial prejudice: This is an ongoing revolution. Many different people with different motivations are united in hatred—united not in what they want to build, but in what they want to tear down: the leader of the American government and the system of American government itself. In fact, they are openly trying to destroy institutions even more foundational than American constitutional government. They are tearing down the principles of individual rights, rule of law, the police, male leadership, even the actual structure of family itself. What they are targeting are the last few remnants of America's Bible-based heritage: any lingering recognition of God, favorability toward the Bible, fundamental concepts of right and wrong, individual responsibility, the relationship between male and female, even the existence of male and female.

It's June 2020. You live in a different world. You can feel the hate. And the fear.
The surprising, almost synchronized reaction to this socialist insurrection has been journalists, actors, commentators, athletes, professors and even corporations falling all over themselves to show how "anti-racist" they are. Some people have tried to speak out: Within 24 hours or so they are retreating from one fearful, groveling apology to the next: I'm sorry I didn't realize I was so racist. Some have been fired or silenced. Some have literally knelt before the mob. Most people are looking around and asking, What in the world has happened? They don't understand where it came from, but they are beginning to realize that it is going to touch their cities, their families.
The state of the world gets a lot clearer—and a lot scarier—when you realize where this raging wrath comes from. It originates not with one person, one group, one political party, one nation or even one ideology. We are facing a spirit of hate, produced by a completely enraged spirit being: Satan the devil! (see Revelation 12:9, 12 and read Great Again, by Gerald Flurry). Evil is real, hatred is real, and its spiritual source is very real.
The Trumpet is here to tell you that what is coming will be far worse than people have ever imagined. And it's here to tell you this: Do not be afraid.
Satan is real, but so is God. And even as Satan's tide of hatred rises, you can see God's intervention. The Americans (and related peoples, like the British) descended from the ancient Israelites. Then, as now, Satan hated that nation because God was working with it. Then, as now, he attempted to blot out its very existence. That history was preserved in 2 Kings 14 for thousands of years—because it is also a prophecy for our generation. Notice how God intervened for Israel: He "saved them by the hand of Jeroboam" (verse 27).
For about four years now, my father has said that God is using the current president of the United States to fulfill this prophecy! In "Saving America From the Radical Left—Temporarily," he wrote, "Donald Trump has proved himself willing to take a stand where others have not. It is quite something to behold him resisting these anti-American forces!"
Think of it! Thousands of powerful politicians, bureaucrats, spymasters, professors, billionaires, media moguls, journalists, influencers and other enemies, foreign and domestic, swaying millions of followers. How could they possibly be held back? Only God could do it, and He does it not only through miracles but also by the hand of one man. Despite his flaws, there is something about this leader's character that God is using.
King Jeroboam was flawed. The judge Joshua was flawed. The judge Gideon was flawed. The Prophet Ezekiel was flawed. The Apostle Paul was flawed. So was the Prophet Jonah, who took God's message into the heart of the cruel Assyrian Empire and also prophesied to Jeroboam that God was with him. But God overcame enormous hostility by the hands of these men. In the case of Gideon, God actually dismissed 31,700 (99 percent) of Gideon's soldiers and saved Israel by his hand and the 300 men with him.
What quality did God use in these men? Courage.
Winston Churchill said, "Courage is rightly esteemed the first of human qualities … because it is the quality which guarantees all the others."
You are flawed. You lack courage. So do we all. But without it, satanic hatred—and violence—will overwhelm you.
How can you replace your fear with courage? Believe and fear and obey God. He commands true Christians who are doing His work to "be strong and of good courage" and "be not afraid" (see Ezekiel 2-3; Deuteronomy 3). Follow the examples God gives you in the Bible, and trust Him for the courage. Joshua led the Israelites into the Promised Land, and conquering it took six or seven years of fighting one fortified city after another.
"It appears that the Joshua of Moses's time had one outstanding strength—spiritual courage (Joshua 1:5-7) ," my father writes in Malachi's Message. "God was instructing him to use this quality—showing him how much he would need it." He went on to write that, among those true Christians who have turned away from God, "spiritual courage may be the greatest need. Without it, the other virtues are of little value!"
"I have made thy face strong against their faces, and thy forehead strong against their foreheads," God told Ezekiel. Regarding that, my father writes in his book on Ezekiel, "God promises to make us the toughest Christians on Earth!" Paul followed where God led him, even though he knew it was leading to imprisonment and affliction. "But none of these things move me," he wrote, "neither count I my life dear unto myself, so that I might finish my course with joy …" (Acts 20:24).
Satan is raging. His spirit of hate is in the process of literally ending the world as we know it (Ephesians 6:12). And his greatest targets are those who have something to do with God, His work and His message. You will either succumb to him, or you will arm yourself with God's power and overcome him (verses 13-18).
Joshua said to the Israelites then, and to us today: "Fear not, nor be dismayed, be strong and of good courage: for thus shall the Lord do to all your enemies against whom ye fight" (Joshua 10:25).
Without God, you are helpless and hopeless. But with God, you are fearless.
Be brave. Be solid. Be hard. Be of good courage.
Be not afraid.