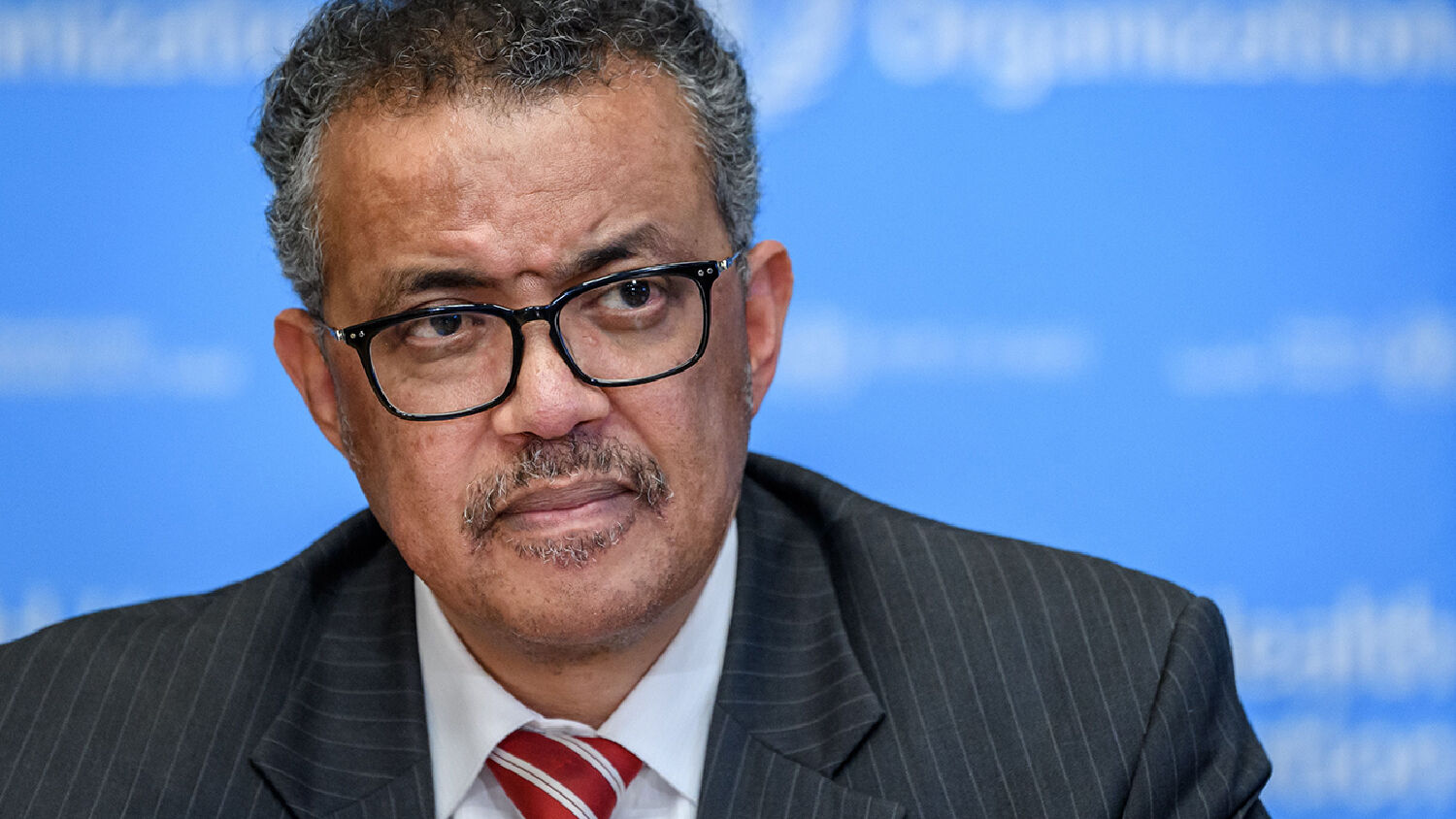 Can We Trust the 'Experts'?
The scale of the measures the world is taking to combat coronavirus are unprecedented in human history. And we are basing these measures on the advice of a handful of experts. These measures will no doubt save lives that would have been cut short by this virus. But they are also coming at incalculable cost—to our economies, our livelihoods, our civil liberties and freedoms, our social cohesion, even mental and physical health.
Granted, this particular coronavirus seems especially contagious, and it poses significant risk for people with chronic health problems. Initial expert projections about death rates were shockingly high, some of them in the scores of millions.
However, the experts have also been making some fairly spectacular errors in their calculations, and these are being underreported and virtually overlooked in the response of our governments.
On March 3, World Health Organization Director Tedros Adhanom Ghebreyesus made this shocking announcement: "Globally, about 3.4 percent of reported covid-19 cases have died. By comparison, seasonal flu generally kills far fewer than 1 percent of those infected." It turned out that Tedros was frightening the world with dishonest math. He based the death rate for influenza on the estimated number of people infected with the common flu each year. He based the alarming 3.4 percent figure on the number of known cases of coronavirus. The vast majority of those infected are never tested. This is a simple, well-known fact, yet Tedros and other experts issued even more-ominous death rate predictions, some as high as 4 and 5 percent.
Many scientists and medical experts have put forward terrifying models, charts, graphs and reports to show that covid-19 is a catastrophe in the making. For the United States and Britain, the most authoritative and influential team of experts came from Imperial College London. The New York Times wrote on March 17, "With ties to the World Health Organization and a team of 50 scientists, led by a prominent epidemiologist, Neil Ferguson, Imperial is treated as a sort of gold standard, its mathematical models feeding directly into government policies" (emphasis added throughout).
What did the "gold standard" of scientific research uncover about covid-19 and its threat to society? The Imperial model stated that, unchecked, the virus would kill 510,000 people in Britain and 2.2 million in America. The Washington Post asked, if First World nations would suffer this badly, what would happen in the rest of the world?
Ferguson's March 16 report began by saying the public health threat of covid-19 "is the most serious seen in a respiratory virus since the 1918 H1N1 influenza pandemic." It said that if the governments of Britain and the United States drastically restricted the freedoms of their citizens, they could reduce the death count to 260,000 in the UK and 1.1 million in the U.S.
"Finally, if the British government quickly went all-out to suppress viral spread—aiming to reverse epidemic growth and reduce the case load to a low level—then the number of dead in the country could drop to below 20,000," the Post stated. "To do this, the researchers said, Britain would have to enforce social distancing for the entire population, isolate all cases, demand quarantines of entire households where anyone is sick, and close all schools and universities."
The advocacy of the media and health experts was, Do what China did: Lock your people down. Their justification? Ferguson and Imperial College's "gold standard" model, which has "ties to the World Health Organization," and Director Tedros, who is simultaneously calling China a "new standard" in confronting outbreaks.
Ferguson told the New York Times outright: "Based on our estimates and other teams', there's really no option but follow in China's footsteps and suppress." Follow Communist China's lead, or millions and millions of people will drop dead.
And how long would Western governments need to impose Communist-style lockdowns? The "gold standard" model recommended up to 18 months. Shutdowns, social distancing the entire population, and quarantining the infirmed and their families—for a year and a half! Even then, the UK death count projection would be 20,000 people. According to the bbc, this scenario represented a "good outcome" for Britain.
covid-19 task forces in London and Washington accepted the catastrophic Imperial forecast without objection. As the New York Times opined, "It wasn't so much the numbers themselves, frightening though they were, as who reported them: Imperial College London."
The "gold standard" had spoken: Lock them down.
Before Imperial spoke, governments in Britain and America both favored promoting commonsense guidelines: wash hands frequently, sneeze or cough into your folded arm, stay at home if you are sick, etc. Both British Prime Minister Boris Johnson and United States President Donald Trump were disinclined to enforce stricter guidelines. Then, over the weekend of March 14-15, the Trump and Johnson administrations were briefed on the Imperial College forecast. The sudden, profound impact this model had on both countries and the world was disastrous.
On March 16, President Trump's covid-19 task force released its 15-day "stop the spread" campaign. During the briefing, the president emphasized the commonsense guidelines, but also admonished all Americans to avoid gatherings of more than 10 people and eliminate discretionary travel; he also asked the elderly and vulnerable to quarantine themselves.
Prime Minister Johnson admonished the British public to take more drastic action to arrest the spread. After his public address, Johnson's team briefed reporters off camera about "jaw-dropping numbers from some of Britain's top modelers of infectious disease"—this would be Neil Ferguson's 20-page forecast of 2.7 million casualties in the U.S. and Britain alone. According to the Washington Post, Ferguson's forecast was "quickly endorsed by Johnson's government" and it was "also influencing planning by the Trump administration."
In the Trump briefing in Washington, Dr. Deborah Birx referred to models the coronavirus task force had been working on with "groups in the United Kingdom." It was Ferguson's forecast, the New York Times wrote, that "triggered a sudden shift" in America's and Britain's "comparatively relaxed response to the virus." Thus, it was the Imperial College model, which was essentially based on the who model, which was essentially based on the Communist Chinese model, that "jarred" the U.S. and UK into taking the actions that would fundamentally transform the U.S. and Britain in ways a contagious disease never could.
In the United States, the changeover was swift. On March 10, New York City Mayor Bill de Blasio said that for most people, this disease "basically acts like a common cold or flu" and that the elderly and sickly were most vulnerable. He gave commonsense guidelines for city residents to remember to protect the elderly. But on the whole, New Yorkers are "pretty tough," he said, adding, "We cannot shut down because of undue fear." Just four days later, this same mayor said his staff was on "full crisis footing" and had entered a "wartime dynamic." Many state governors and city mayors followed a similar pattern.
They were following the experts.
On March 21, Medium posted an article questioning many of the predictions for covid-19. To author Aaron Ginn, a Silicon Valley technologist with no background in medicine or infectious disease, the numbers didn't add up. He noted the established fact that as more people were tested for the virus, the death rate would inevitably decline. The United States and Germany have tested for the disease the most and they had mortality rates of 1.7 and 0.78 percent as of this writing. These rates were higher than the seasonal flu, but nothing like what Tedros predicted on March 3.
As more information on the covid-19 crisis emerges, it is not Ginn who is being proved wrong, but the public health experts.
On March 25, just nine days after releasing his frightening report, Neil Ferguson told British members of Parliament that the UK death toll could end up being "substantially lower" than 20,000. Furthermore, he testified that the overall impact on the deaths in the UK this year might be negligible because most of the covid-19 victims would have died of other health complications anyway.
Had Ferguson said any of this just a few days earlier, it might have prevented the U.S. and Britain from plunging headlong into the governmental and financial abyss.
Even with his newly revised forecast, Ferguson believes the UK government was right to lock it down. He said it probably saved the National Health Service from disaster, but did acknowledge that because of the economic impact, we will be paying for this "for many decades to come."
At some point, covid-19 will go away. But the "cure" will remain.
The day after Ferguson quietly backtracked from his Imperial model, another study in America received a lot of attention. It was headlined "U.S. Virus Deaths May Top 80,000 Despite Confinement." With most of America now glued to the daily death tracker, this study was used to incite more fear and hysteria. The truth behind the headline, however, is that it represented another rapid retreat from the original projections of Spanish flu-like devastation. Eighty thousand deaths from coronavirus is not a repeat of the 1918 pandemic. It's more comparable to the ferocious flu season of 2017–18, when 45 million Americans were infected, 810,000 were hospitalized and 61,000 died (0.14 death rate). That happened two years ago. And no one cared.
Journalists also reversed course. cnn's Sanjay Gupta said on March 27: "The vast majority of people, even if you are elderly, aren't going to need hospitalization. The vast majority are going to recover. The vast majority are not going to die." Just one week before, Gupta had said U.S. hospitals were unprepared for what was about to happen. And the week before that, when Gupta declared covid-19 a pandemic, he relied on case studies in China that said 5 percent of those infected became critically ill.
Even President Trump's own medical expert, Anthony Fauci, who had originally said covid-19 was "10 times more lethal" than the common flu, wrote in the March 26 New England Journal of Medicine: "If one assumes that the number of asymptomatic or minimally symptomatic cases is several times as high as the number of reported cases, the case fatality rate may be considerably less than 1 percent. This suggests that the overall clinical consequences of covid-19 may ultimately be more akin to those of a severe seasonal influenza … or a pandemic influenza."
As the experts who initially proclaimed their high death tolls now quietly lowered them, President Trump said America needed to get back to work soon. But Fauci rushed to the media, telling them America might lose 100,000 to 200,000 people even under a strict lockdown. The president then extended social-distancing guidelines through the end of April. The experts, you see, are right—even when they get it spectacularly wrong.
There are so many things to take in and to learn from this coronavirus phenomenon. But here is an important thing to stop and dwell on: "[C]ursed be the man that trusteth in man" (Jeremiah 17:5).
Ordinary people, leaders and even experts around the world are going crazy trying to find someone in whom to invest their trust. They are trusting in man.
Obviously, if an expert has studied infectious disease far more than you, it is wise to listen to what he has to say. But it is also wise to remember that he can be misinformed. He can be biased. He can be wrong. It is wisest to place your trust in the Expert who created biology itself.