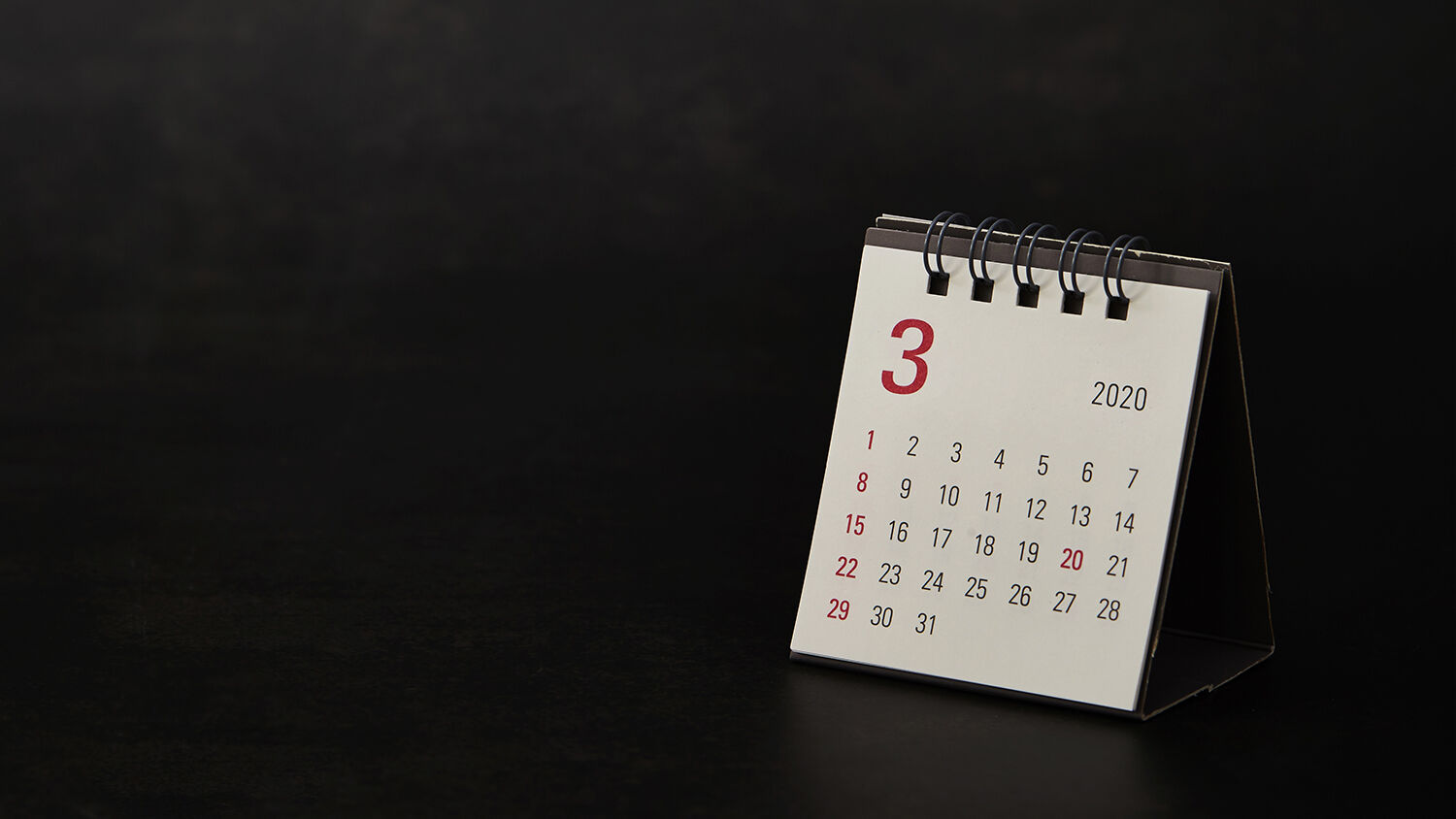 March 1: Save the Date!
The following is yesterday's Trumpet Brief. These daily e-mails contain personal messages from the Trumpet staff. Click here to become one of the thousands on our mailing list, so you don't miss another message!
Are you really hearing the Trumpet message?

You see Europe craving strong leadership. You see radical Islam pushing in all directions. You see Asia exerting its economic power. And you see the Americans, the British and the Jews decaying morally, economically and strategically. You even see that these massive, complex, modern events were prophesied thousands of years ago in the Holy Bible.

But do you see how these events are connected to your life? The same Bible that prophesied the actions of millions of individuals also has a message for you, individually. The Bible specifically warns that individuals who hear God's message but take no action are fooling themselves (James 1:22).

Hundreds of thousands of people in more than 130 countries read the Trumpet message. But few act on it. We find that many respond to articles, e-mails and videos about America, Germany, China—but few respond to content about Bible teaching, repentance, stepping out in faith.

Maybe this includes you. Maybe you follow the message. Maybe you agree with it.

But are you really hearing the Trumpet message?

You need to take the next step: Watch my Live Trumpet Lecture online on March 1. I will share with you the Bible's message for Trumpet subscribers, the Bible's message for those who hear God's words, the Bible's message for readers like you. If you are one of those whom God is calling, you will be stunned by how specific Bible verses will ring true for you personally, and by the active, meaningful, inspiring purpose He has for your life!

Join me at this Live Trumpet Lecture by logging in to theTrumpet.com on Sunday, March 1, at:
8 a.m. PT (Los Angeles)
10 a.m. CT (Chicago)
11 a.m. ET (New York)
4 p.m. GMT (London)

You will need a theTrumpet.com account to log in and view this lecture. If you do not already have one, you can create one free here. If you need help, just reply to this e-mail, and I will make sure one of our staff members helps you. Our last live online lecture streamed to more than 1,000 subscribers from 30 countries, and I am looking forward to reconnecting with many of you, and connecting with some for the first time.

If you live in or around the United Kingdom, I have even more exciting news! You can join me and other Trumpet subscribers in person at one or both of our next Personal Appearance Campaigns in Birmingham (Saturday, February 1 at 6 p.m. and Sunday, February 2 at 2 p.m.) and in Belfast (Saturday, February 22 at 6 p.m.). These events are free of charge, obligation or solicitation. I find them to be an enjoyable and thrilling opportunity to not only deliver a lecture on the Bible's message specifically for Trumpet subscribers, but also to meet and chat with subscribers like you in person afterward in a comfortable environment.

If you can be there, reserve your free tickets for the Birmingham and Belfast events! Visit pac.theTrumpet.co.uk, e-mail pac@theTrumpet.co.uk or call +44 (0) 1789 58 1919.

I'm excited to connect with you live at theTrumpet.com on March 1 and to see you in Birmingham and Belfast in February. But even more than that, I'm excited to see how God leads you to take action.

Thank you for your support.