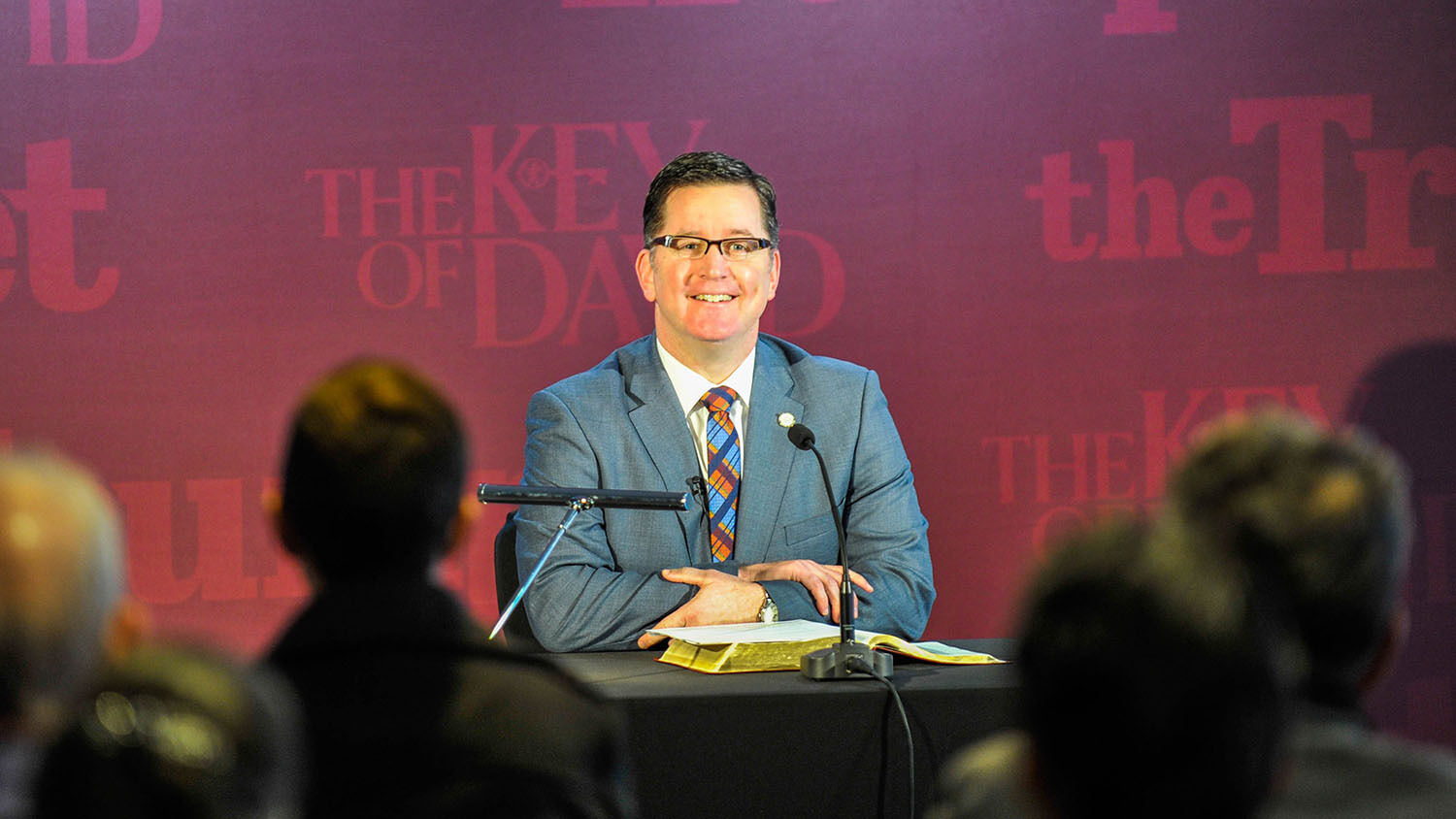 Glasgow Personal Appearance Campaign
The following is from the Trumpet Brief sent out yesterday. These daily e-mails contain personal messages from the Trumpet staff. Click here to join the over 20,000 members of our mailing list, so you don't miss another message.
We had a very successful Personal Appearance Campaign in Glasgow, Scotland, this weekend! It was a relatively small gathering with 33 attendees on Saturday night and 25 attendees on Sunday afternoon, but it was wonderful to meet and spend time with some of our Trumpet subscribers from that part of the world.
In my second lecture, I spoke about being doers of God's Word, not hearers only (James 1:22). Right now, God's truth is readily available online, in print and over the air. But there is coming a time when it will be difficult to find God's truth. "Behold, the days come, saith the Lord God, that I will send a famine in the land, not a famine of bread, nor a thirst for water, but of hearing the words of the Lord" (Amos 8:11). As my father wrote in The Lion Has Roared booklet, "Soon, people will not be able to find any of these booklets. They won't be able to find any spiritual food! People will be crying out for someone to 'drop' God's word—His revealed prophecies."
These people will be crying out for the truth of Bible prophecy! When these events start happening, "then they will know that a prophet has been among them (Ezekiel 33:33). "But then it will be too late physically," my father writes. "Those who paid attention are going to realize what they didn't do, and what they should have done."
They will realize they should have done something with that message!
As I told the gathering in Glasgow, it is vitally important that we act now—before it is too late. It's all too easy to just sit back and enjoy the message. But if you receive it and agree with it, but don't act on it, God says we are deceiving ourselves (James 1:22). If you think it's a blessing to receive God's wonderful truth, start putting it into practice. That's when your life will overflow with blessings from God!
My father will be in Portland, Oregon, this weekend for a Personal Appearance Campaign on Sunday, March 24 and Monday, March 25. If you are a subscriber in that area, make sure you make every effort to take advantage of that wonderful opportunity.